The decision to move into an aged care home is not an easy one. You may be deciding for yourself or you may need to make this decision for a loved one. It's stressful and time consuming. After all, you are contemplating leaving the familiar and comforting surroundings of the known, for the uncertainty of the unknown. So you want to make sure you're making the right choice.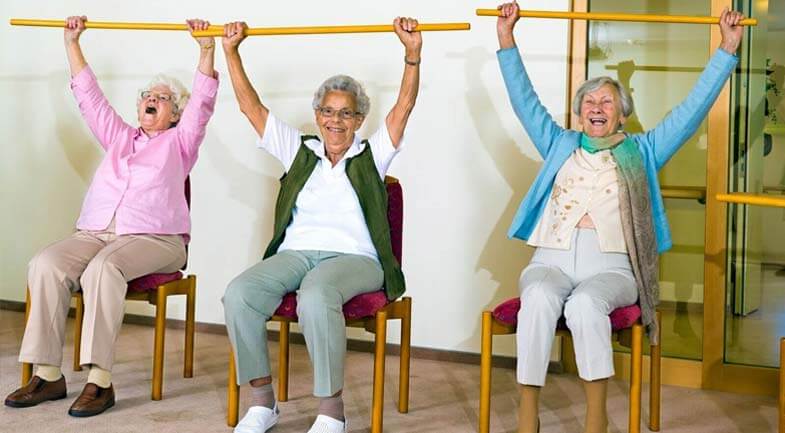 Different types of homes
When considering aged care homes, you need to determine what type of home best suits your needs. There are four types:
Residential aged care: For older people who can no longer live in their home. Provides 24-hour care (though often limited at night) and services such as cleaning, cooking and laundry.
Respite care: Usually in the same facility as residential care but short term, rather than on a permanent basis. Respite care is an option when home care is disrupted, if the carer needs a break, or for recovery after a hospital admission. Respite care can sometimes be a stepping stone to more permanent care.
Dementia care: Aged care homes with carers specially trained in dementia designed to improve the quality of life for sufferers. They also offer specific activities to engage dementia sufferers, with a focus on the person first, and the illness second.
Palliative care: Special form of round-the-clock care administered by carers specially trained in the sensitive time that is a dignified end-of-life. At a time of intense physical, psychological, social and spiritual need, a good palliative facility will support and uplift at this most challenging moment.
All aged care is not the same. Sometimes you get what you pay for, but you can also find yourself in the situation of paying more for less.
For more information about the different types of homes, or to determine which type suits your needs, contact CareAbout for independent, no-obligation, no cost advice.
5 things to ask regarding care
All aged care is not the same. Sometimes you get what you pay for, but you can also find yourself in the situation of paying more for less. When investigating aged care homes, here are 5 things to look for or to ask regarding care.
What sort of room do I get for my money? Room options often have different prices. So ask what is included in each room type. If you like the sound of a particular room that isn't available yet, consider the option of taking another room now and putting yourself on a waiting list for the preferred option.
Are there rules regarding visitors? Maintaining contact and relations with family and friends is a critical part of all aged care. Make sure that the homes you are investigating have flexibility to accommodate your wishes, whether that be open visiting hours or even overnight stays.
What is the staff to resident ratio for each shift? You should know how many of each type of staff are provided on each shift. Of particular importance is the ratio overnight and on the weekend?
Pet friendly Entering an aged care home does not necessarily mean finding somewhere to re-house a loved pet. Some homes encourage you to bring your own pet or have pet programs where they bring animals to you.
Cultural, LGBTI and religious preference Does the home have carers who can speak your language and/or a philosophy and carers who understand and support your cultural and religious preferences?
5 things to ask regarding services
And here are 5 things to look for or to ask regarding services.
What sort of activities are available?
A well-run aged care home delivers meaningful activities that support social, mental and physical wellbeing. Find out about activities and make sure they suit your interests.
What food options are available? Make sure there are a variety of meals and that you have options to choose from. If you have special dietary requirements, make sure they will be met. Ask if the food is prepared on site, delivered ready-to-eat or to be reheated.
How often is the laundry done? How often are rooms cleaned? How often is rubbish disposed?
You can get a clear indication of how well a home cares for its residents by the frequency of basic services such as cleaning and waste disposal
Can my own GP visit me? While aged care homes provide medical care, you may prefer to see your own GP or other medical practitioner. Some aged care homes will be more willing to facilitate this than others.
Will I have ready access to mobility aids and other equipment?
If you have a need for some sort of equipment, you want to make sure you can access it whenever you require it.
Having your say
Entering an aged care home should not mean losing your voice. It should not mean you have to accept the unacceptable. Make sure that the homes that you are considering will allow you to have a say in how the home is run. Ask if there is a resident committee that can provide feedback. You should also ask about complaints mechanisms and how disagreements between the home and resident are resolved.
Get the care you need now – and in the future
The main concern for every aged care home should be the care and needs of the individual residents, now and for the future. Unfortunately, not all aged care homes make this their priority. Not all aged care homes are the same. CareAbout can assist you in finding the right aged care home for your needs, in your area, for your budget.