There are few bigger decisions in life than deciding whether or not to move yourself or a loved one into an aged care home. So it's not a decision to be taken likely. There are many things to be taken into consideration. If you are considering an aged care home, make sure you have explored the options and funding available before making a decision.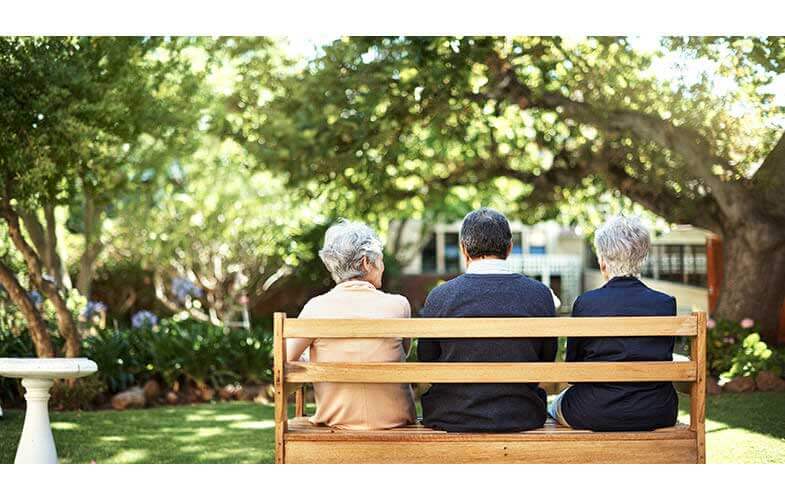 Is home care an option?
Having care provided in one's own home, at least for as long as possible, is as close to an ideal outcome as one can get. It's the preferred option for most people, their families, and increasingly, the federal government. That's why generous subsidies are available for home care. It's also why you should seriously examine the possibility of home care before deciding on an aged care home.
Home care providers offer a range of services, some of which you may not have realised could be delivered at home. Most of these services are heavily subsidised.
Home care services
Among the basic services offered for home care are:
personal care e.g. showering, toileting and assistance getting dressed
transport to shops, medical appointments and social activities
simple modifications to the home, including hand rails and ramps
nursing and physiotherapy
assistance taking medication
preparing and serving meals
household jobs such as cleaning, cleaning, laundry, paying bills, changing sheets, meal preparation and gardening
provision of mobility equipment such as walking frames
linking with local community groups and social activities.
But there are also many services that you can access through government subsidies that you probably hadn't considered, for example:
physiotherapy
counselling
speech therapy
companion pet
therapeutic bed mattress
internet access
computer equipment
cooking classes
meal delivery
yoga
massage
gym
decluttering and packing services that can help you feel organised and safe in your home.
Take a moment to consider if having these services in your home could delay or even halt a move to an aged care home.
 Home care subsidies
There are two main government programs that provide financial assistance for home care. They are the Commonwealth Home Support Programme and Home Care Package Program.
The Commonwealth Home Support Programme helps older people live as independently and safely as possible at home. You may be eligible if you are:
having trouble doing everyday activities without help, and
need support to live independently in the community
and are:
65 years or older (50 years or older and identify as an Aboriginal or Torres Strait Islander person) or
50 years or older (45 years or older for Aboriginal and Torres Strait Islander people) and on a low income, homeless or at risk of being homeless.
Services provided come under several categories:
Community and home support
Meals and food services
Allied health support services
Respite care
Help with care and housing.
The Australian Government's Home Care Package Program helps people live independently in their own home for as long as they can. There are four levels of home care packages. Each level of home care package provides a different subsidy amount.
The four package levels are structured as follows:
| | | |
| --- | --- | --- |
| Packages | Aged care services for people with: | Yearly subsidy up to approximate* value of |
| 1 | Basic care needs | $8,000 |
| 2 | Low-level care needs | $14,500 |
| 3 | Intermediate care needs | $32,500 |
| 4 | High-level care needs | $49,500 |
CareAbout can help you understand home care subsidies further. 
Getting an assessment
Whether you are seeking home care or entering an aged care home, the first step toward finding out exactly what you're eligible for is to contact the Aged Care Assessment Team (ACAT or ACAS in Victoria). The assessor, usually a nurse, social worker or other health care professional, will visit you in your home and ask questions to ascertain if you are eligible for a home care package or other assistance.
The assessor will ask questions about:
what support you already have and if that will continue
your health and lifestyle and any health concerns
how you are going with completing daily tasks and activities around the home
if you have problems with your memory
any issues relating to home and personal safety
family and community engagement
speaking to your GP or other health professionals.
The assessor will then develop a support plan that will set out the care and services that will best help you and if the services are ongoing or short term.
If you're unsure, contact CareAbout
If you believe that home care may still be an option, contact CareAbout and they'll discuss your circumstances with you and help you determine the best type of care for your needs.
Having care provided in one's own home, at least for as long as possible, is as close to an ideal outcome as one can get … You should seriously examine the possibility of home care before deciding on an aged care home.