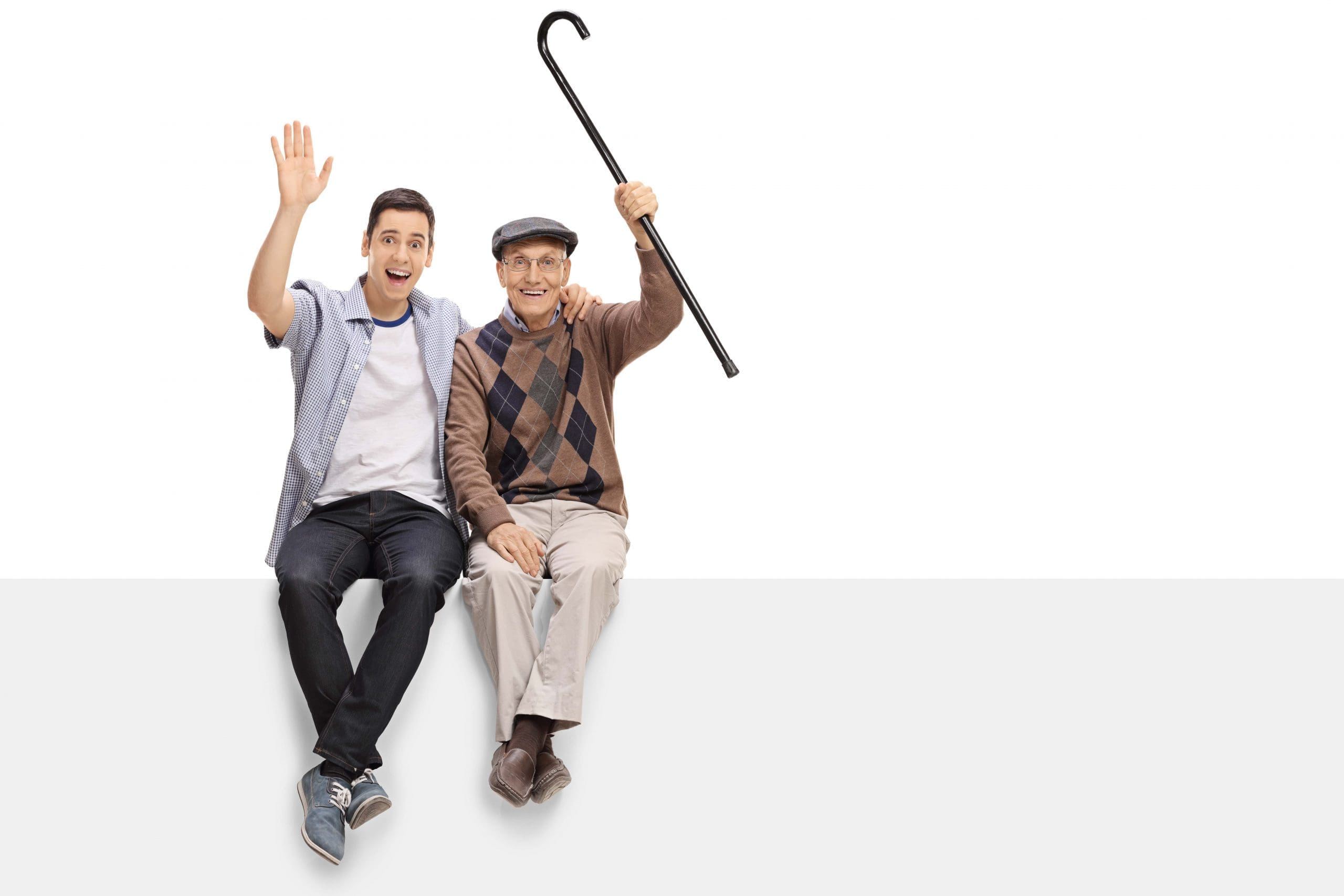 When we give our time to another, with the purpose of making them feel seen and heard, it is one of the simplest, but most transformative gifts we can give.
We are all strengthened by connection and friendship, a simple and powerful antidote to the social isolation many feel today.
And within the aged community, the gift of giving our time, as a Community Visitor's Scheme volunteer, enriches not only the lives of the older person, but also our own.
Not only is the life of the older person – whether at home or in an aged care facility – enriched by the social connection and friendships that develop, but the life of the volunteer is enriched with the purpose of service.
What is the Community Visitor's Scheme?
Funded by the Department of Social Services, the Community Visitors Scheme (CVS) focuses on our elderly who may be at risk of social isolation. The scheme enriches and strengthens the social connections and quality of life amongst our older people by weekly or fortnightly visits of friendship and companionship.
The Community Visitor's Scheme is offered individuals or groups who are:
Home Care Package recipients who are identified by their Home Care Provider as at risk of isolation through disability, culture, or location
Residents in a Residential Aged Care Home who are identified as at risk of social isolation
Recipients referred by an aged care provider or residents in a Residential Aged Care Home and identified as not having quality contact with family or friend networks
Home Care Package recipients and Aged Care Home recipients (receiving subsidised Aged Care funding) with mobility or communication impairments that inhibit them from participating in social activities within their community
What are the responsibilities of a Volunteer Visitor?
As a volunteer visitor, your role is to provide friendship and companionship on a regular basis to a care recipient. The CVS volunteers (referred to as CVS auspices) are trained by organisations funded by the Australian Government. All volunteers over the age of 18 years of age require police checks.
The responsibilities of a Community Visitor include:
to exercise and comply with a duty of care at all times
assisting as a friend would, with day-to-day tasks, such as mailing letters and encouraging walks outside amongst the recipient's community, if possible.
all assistance is governed by what the volunteer feels is appropriate for both themselves and the older person.
to visit a designated recipient on a regular, consistent basis – such as once a week or fortnight.
to report the dates of their visits with a CVS auspice coordinator
to respect the rights and privacy of their designated recipient
to report any unsafe visiting incidents
to notify the CVS auspice coordinator if there is an intention to cease visiting on a temporary or permanent basis; and
inform the CVS auspice coordinator if they wish to stop visiting a particular care recipient.
How does a person become a volunteer visitor?
If you are interested in becoming a Community Visitor volunteer, please contact a local CVS auspice in your area.
Looking for more information?
For any Aged Care or disability-related advice, speak with a CareAbout exert Adviser on 1300 036 028.