The federal government subsidises many aged care services in order to keep costs as affordable as possible. The costs vary depending on type of care and service provider accessed. Subsidies are available for both home care and for care in an aged care home.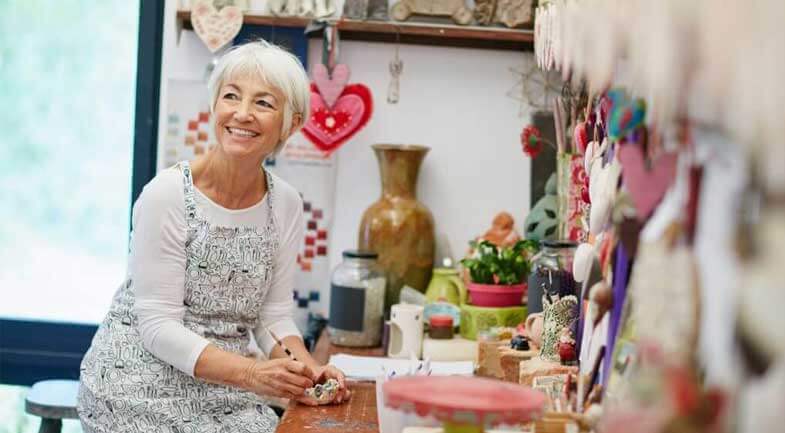 The Commonwealth Home Support Programme provides a small amount of funding. It helps older people live at home. You may be eligible if you are:
having trouble doing everyday activities without help, and
need support to live independently in the community
and are:
65 years or older (50 years or older and identify as an Aboriginal or Torres Strait Islander person) or
50 years or older (45 years or older for Aboriginal and Torres Strait Islander people) and on a low income, homeless or at risk of being homeless.
Services provided come under several categories:
Community and home support
Meals and food services
Allied health support services
Respite care
Help with care and housing.
Home Care Package Program
The Australian Government's Home Care Package Program is a comprehensive program that puts you in control. It helps people live independently in their own home for as long as they can. There are four levels of Home Care Packages. Each level of Home Care Package provides a different subsidy amount.
The four Package levels are structured as follows:
| | | |
| --- | --- | --- |
| Packages | Aged care services for people with: | Yearly subsidy up to approximate* value of |
| 1 | Basic care needs | $9,026 |
| 2 | Low-level care needs | $15,877 |
| 3 | Intermediate care needs | $34,550 |
| 4 | High-level care needs | $52,377 |
Among the services available under the home care package are:
Assistance with bathing, showering, toileting, dressing, mobility and communication, and medical needs
Assistance preparing meals and with feeding
Assistance in using continence aids and appliances
Provision of mobility equipment such as crutches, walking frames, mechanical devices for lifting, bed rails, pressure-relieving mattresses, and assistance with the use of these aids
Services involving speech therapy, podiatry, occupational or physiotherapy services, hearing and vision services
Assistance with shopping, visiting health practitioners and attending social activities
Video conferencing and digital technology to increase access to timely and appropriate care
Aids, equipment and devices that assist a person to perform daily living task.
CareAbout can help you understand Home Care subsidies further.
Aged Care Home  subsidies
The first thing to note is that federal government assistance is not provided for care in all Aged Care Homes. There are many privately funded aged care housing options that are not approved providers of aged care services funded by the government.
You may be eligible for government subsidised care in an aged care home if you are:
an older person who can no longer live independently at home
a younger person with a disability, dementia or other special care needs that are not met through other specialist services.
However, be aware that if you assessed as having lower care needs you may need to pay extra for some services, such as:
equipment to assist moving and mobilising
goods to assist with toileting management
specialised nursing services
bedding materials such as bed rails.
Additional fees
Despite government subsidies, there are still some fees that may need to be paid to Home Care service providers or aged care home service providers.
My Aged Care – getting assessed
Whether you are seeking Home Care or entering an Aged Care Home, the first step toward finding out exactly what you're eligible for is to contact the Aged Care Assessment Team (ACAT or ACAS in Victoria). The assessor, usually a nurse, social worker or other health care professional, will visit you in your home and ask questions to ascertain if you are eligible for:
a Home Care Package
residential care in an Aged Care Home
residential respite care
short-term restorative care
transition care
and also determine what other services that you may need.
The assessor will ask questions about:
what support you already have and if that will continue
your health and lifestyle and any health concerns
how you are going with completing daily tasks and activities around the home
if you have problems with your memory
any issues relating to home and personal safety
family and community engagement
speaking to your GP or other health professionals.
The assessor will then develop a support plan that will set out the care and services that will best help you and if the services are ongoing or short term.
Financial hardship
Financial hardship assistance is for when you are having difficulty paying your aged care fees and payments for reasons beyond your control. If you can't afford to pay for your care costs, there is financial hardship assistance available to help you get the care you need. Contact My Aged Care for more information.
How CareAbout can help
Understanding the funding and subsidy components of the Australian aged care system can be confusing daunting. It's not something you want to get wrong. Contact CareAbout to determine how best to proceed given your personal circumstances.
The federal government subsidises many aged care services in order to keep costs as affordable as possible … Subsidies are available for both Home Care and for care in an Aged Care Home.