Why our community loves AuCare

Boutique organisation
While AuCare is a smaller sized provider it allows director - Jenny to get to know each of her customers individually. AuCare has the boutique agency feel, with all the benefits of a director that has extensive experience working for large established businesses.

Clinical oversight
Having worked as a Registered Nurse in residential care, and as a community nurse Jenny is experienced working as part of a multidisciplinary team but is also acutely aware of the benefits of supporting people in their own homes.

Experienced leader
AuCare director Jenny, has vast experience working within the Aged Care and Disability sector. Including 6 years overseeing residential aged care, as well as having worked as a care manager for a large provider where she worked with various funding streams and gained extensive knowledge about providing the best possible care for people in their homes.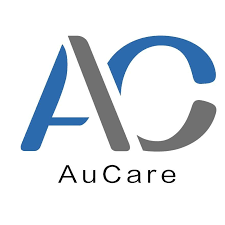 About AuCare
AuCare was established by a registered nurse who has a passion for helping people of all ages and abilities experience a more fulfilling life physically, spiritually, mentally and emotionally. With their dedicated and passionate team of professionals, AuCare is an influential and forward-thinking home care and disability service provider. They provide a full range of in-home health care services that are aimed at addressing highly complex care. 
AuCare's values include: 
Care - c

aring for one another with kindness and compassion

Respect -

they believe that every person is unique - they listen to them and respect their choices

Inclusivity - a

ppropriate, accessible and sensitive to the individual needs of all Australians

Integrity -

they are honest, genuine, accountable and reliable
Good to know
Person-centred supports

Your needs are unique. CareAbout prides itself on working with a select group of Partners who focus on customers and their families to live their best life.

Strong recruitment & training

The right people for the right support is essential. CareAbout's quality hand-picked Providers work with you to develop a core group of support workers who can meet your needs and preferences.

Flexible & personalised

CareAbout's select Providers focus on your needs and preferences. Building the supports you need when you need them.
CareAbout 5 Star Reviews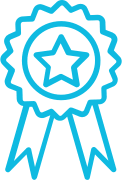 Review from Diane
"CareAbout responded to my request for information very promptly..I received some really good advice and recommendations from their representative who made the next steps in understanding my NDIS plan so much easier as l was feeling overwhelmed".
Read more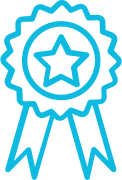 Why trust CareAbout's recommendation?
CareAbout's mission is to help Australians access the quality disability services and supports they deserve. We believe we can only succeed in this mission if we make it easy for customers to find quality providers. We match customers with providers who meet our CareAbout Quality Benchmarks.
Person-centred supports
Meet the needs of the Participant
Strong recruitment & training
Flexible & agile
Continuous improvement
What does CareAbout do?
CareAbout provides a personalised match to help you find a quality, local Provider for the supports and services you need. To do this we gain a deep understanding of your needs and goals.
We make a match with a hand-picked quality Provider who has qualified and skilled support workers to meet your specific needs and preferences and who is committed to helping you lead your best life.