[webrr-post-ratings-overall]
Why our community loves Aurora Community Care

Person-centred, inclusive & flexible
Your needs are unique. Aurora Community Care specialises in tailoring supports to ensure you can live independently in the way you want. Aurora Community Care looks to enhance the lives of participants, working with you to meet your needs.

Specialises in complex care
Aurora Community Care specialises in supporting participants with complex care needs, including nursing support, in New South Wales and Queensland. 

Expert support
Experience counts. Aurora Community Care has extensive experience in disability care. Their services include core support services, Supported Independent Living accommodation, as well as having a day centre in Sydney.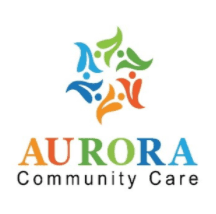 About Aurora Community Care
Aurora Community Care is a registered NDIS Disability support service provider, serving customers in both New South Wales and Queensland. They have extensive experience in disability care and specialise in tailoring all levels of supports to ensure their participants can live independently.
They always listen to you, and in partnership with you, develop tailored programs and supports to ensure that you receive the type of supports you want, where you want them and when you want them. They are committed to giving you your own choice of care. They strive to give you the best in class service for all your daily needs and help you achieve betterment in your quality of life. Their supports are tailored to assist you to live safely and comfortably at home and to actively enjoy your local community.
Their mission is to meet the needs of their participants by having inclusive services that are flexible, effective and have the highest quality of care for their participants to have the same opportunities within the community.
Their purpose is to enhance the lives of participants, assisting them to achieve their goals and improve their wellbeing. They aim to be Australia's most trusted Disability support service provider. Their trusted management team and support workers inspire and collaborate with their participants, to help them pursue more independent and happier lives.
Good to know
Person-centred supports

Your needs are unique. CareAbout prides itself on working with a select group of Partners who focus on customers and their families to live their best life.

Strong recruitment & training

The right people for the right support is essential. CareAbout's quality hand-picked Providers work with you to develop a core group of support workers who can meet your needs and preferences.

Flexible & personalised

CareAbout's select Providers focus on your needs and preferences. Building the supports you need when you need them.
CareAbout 5 Star Reviews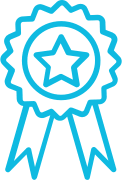 Review from Diane
"CareAbout responded to my request for information very promptly..I received some really good advice and recommendations from their representative who made the next steps in understanding my NDIS plan so much easier as l was feeling overwhelmed".
Read more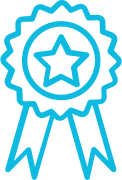 Why trust CareAbout's recommendation?
CareAbout's mission is to help Australians access the quality disability services and supports they deserve. We believe we can only succeed in this mission if we make it easy for customers to find quality providers. We match customers with providers who meet our CareAbout Quality Benchmarks.
Person-centred supports
Meet the needs of the Participant
Strong recruitment & training
Flexible & agile
Continuous improvement
What does CareAbout do?
CareAbout provides a personalised match to help you find a quality, local Provider for the supports and services you need. To do this we gain a deep understanding of your needs and goals.
We make a match with a hand-picked quality Provider who has qualified and skilled support workers to meet your specific needs and preferences and who is committed to helping you lead your best life.