Different Types of Aged Care Homes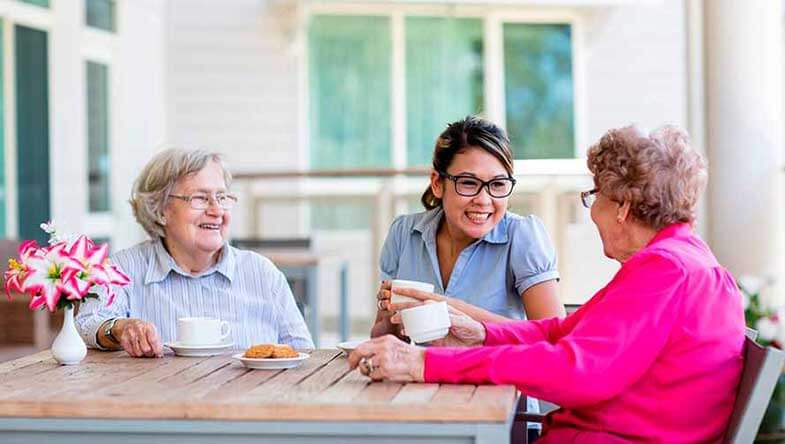 If you're someone with an ageing parent and facing (with understandable trepidation) the prospect of them moving into a home, it may be reassuring to know that you're not alone. There were 231,000 older Australians in permanent residential care in 2014-15 with many of their families having to have made the same difficult decisions as you.
Knowing when and how to make the next step towards Aged Care Homes can be overwhelming. Maybe your loved one already has Care at Home but you have noticed their daily needs changing? Living with the support of Care at Home care is the ideal way to keep someone in their own home for as long as possible.
There does, however, come a time when their needs can no longer be met at home and from a safety and health perspective, it is no longer possible. This is a sure sign it is time to explore your options in the world of Aged Care homes.
An involved and bewildering decision – yes – but one that can be greatly helped by speaking with one of our CareAbout Aged Care experts familiar with the types of Aged Care homes available and how each might fit with your loved one's circumstances.
Whether residential, respite, dementia or palliative, the most suitable Aged Care Home is not always easy to understand, and individual needs can change quickly.
There can be dozens of small details to consider – everything from dietary needs to visitor protocols – and CareAbout's 100-point assessment of Aged Care facilities is the ideal tool to focus your efforts. They can also advise on current vacancies in your desired area and the complex payment options available. And with our Aged Care Advocacy Service, we can 'hold your hand' and personally take you through the whole process, including onsite visits, from research to placement. The perfect solution for families wanting to reduce the stress in navigating the Aged Care system and ensure they've made the best decision for their loved one.
Residential Aged Care
There are two types of aged care services provided in residential aged care facilities – residential and respite. While residential care is ongoing and permanent, respite is designed to be literally that – a short-term break for older people and their carers. Respite care might be an option for a loved one if there is a disruption in their usual Care at Home, or perhaps they need to recover from a hospital admission. Respite care can sometimes be a stepping stone to more permanent care.
Dementia Care
Many people living with dementia can sustain their life at home with the assistance of in-home carers but there may come a time when more round-the-clock support is needed. For this there are Aged Care homes with a dementia focus. These homes offer carers specially trained in dementia designed to improve the quality of life for sufferers. They also offer specific activities to engage dementia sufferers, with a focus on the person first, and the illness second. Finding a home catering for a specific dementia level can be greatly assisted by speaking with a CareAbout advisor.
Palliative Care
Challenging decisions about care are never more so when it involves an illness from which your loved one is not expected to recover. Palliative or 'end of life' care is a special form of round-the-clock care administered by those specially trained in the sensitive time that is a dignified end-of-life. At a time of intense physical, psychological, social and spiritual need, a good palliative facility will support and uplift at this most challenging moment.
To help you navigate the Aged Care process and explore all your options, speak to a CareAbout Advocate today on 1300 537 354.