NDIS – Helping people with disability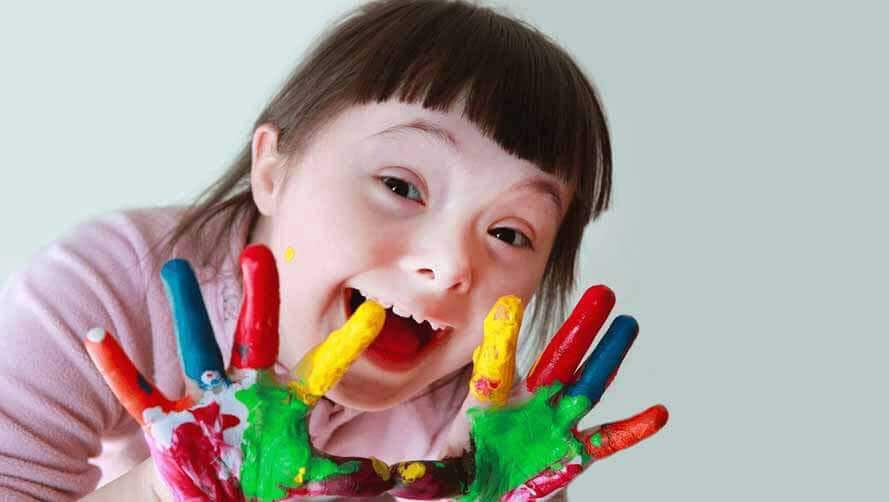 You may have heard people talking about the NDIS, the National Disability Insurance Scheme. CareAbout has already started helping people with disability and their families to understand the NDIS and connect them with the right supports.
Read on for the essentials of the NDIS and how it will change so many people's lives for the better.
About the NDIS Scheme
The NDIS was proposed in 2011, as a new way of supporting people with disability to get the support they need, reach their goals and build their independence to participate in every aspect of life.
The idea of the scheme promised to change a system that was found to be "underfunded, unfair, fragmented, and inefficient, and gives people with a disability little choice and no certainty of access to appropriate supports".
The scheme started in 2013, and will be fully rolled out by 2020. When fully operational it will support approximately 460,000 Australians with disability to have greater control and choice over the services they receive.
It fundamentally changes the way disability support services are provided in Australia.
Disability can affect anybody. We all know someone who has had the challenge of dealing with an inherited or acquired condition, which impacts on their ability to function and carry out day to day tasks. In some cases, a person's disability can also unfairly influence the perceptions of people around them, about what they can and cannot do.
Until relatively recently, and even today, people with disability were shut away from the mainstream, locked up in institutions and asylums, or kept in programs where their daily activities and life potential were extremely limited. Basic things like having friends, getting a good education, a job, a house were out of reach.
Families would break under the pressure of not being able to get the right support for their loved ones, when they needed it.
Who is the NDIS for?
The NDIS is for all Australians. Most people and families are not prepared for the risk and financial impact of disability. The costs of lifetime care can be substantial. The NDIS funds long-term high quality care and support (but not income replacement) for people with significant disabilities.
The scheme has three main platforms.
1. Supporting Individuals (known as Participants)
Supporting people with significant and permanent disability. To become a Participant, a person must meet eligibility criteria including age (must be under 65 years old), residence, and disability. Each person identifies goals and aspirations, and links to different supports and services to help them get there. The NDIS will fund the reasonable and necessary supports to enable these goals to be achieved, and these are all included in a comprehensive plan.
2. Informing, Linking and building Capacity
There are more than 4 million Australians with a disability, and 800,000 primary carers. The NDIS assists mainstream supports and organisations to do a better job of meeting the needs of all Australians including social and economic opportunities, transport, health, education, employment. The NDIS also funds research and programs that tackle disability.
3. Helping all Australians
More than 24 million Australians benefit through having the security of a national disability insurance system. The NDIS is also good for the economy, with the benefits of NDIS outweighing the costs by delivering lifetime benefits.
How does the NDIS work?
At its heart, NDIS delivers Control and Choice, which enables people with disability:
Self-direction – the person with disability makes decisions about what is important to them, to lead a good life.
Control – Funding is held against a Support Plan controlled by the person with disability, not given to providers. The individual has flexibility in how the funding is used, and a greater say in what services they get, determined by their goals.
Choice – Participants can choose who delivers their services. Previously they were told which provider they must get services from. And instead of having to go to the provider, people can choose to have the services delivered to them, or at a time that better suits them.
How is the NDIS rollout progressing?
The NDIS has seen more than its fair share of issues, but like any new scheme, there was always going to be a few hiccups. In fact, it has been compared to an aeroplane that has started flying, before it has been fully built!
The scheme enjoys bipartisan political support, and individuals and their families, service providers and the general community are fully supporting its introduction.
The NDIS is rolling out across Australia right now. As at April 2018, there are about 160,000 Australians who have now joined the NDIS. Each week, approximately 3,000 people join the NDIS.
To date, around half of Participants are aged 24 years or younger, and around 60% of participants are male, attributed to the higher incidence of some conditions among males, and the younger age profile.
At CareAbout, we're happy to say we have already started helping people with disability and their families to find their way in the NDIS.
For assistance with the NDIS, contact CareAbout today on 1300 536 707.