5 Ways to Stay in Your Home Longer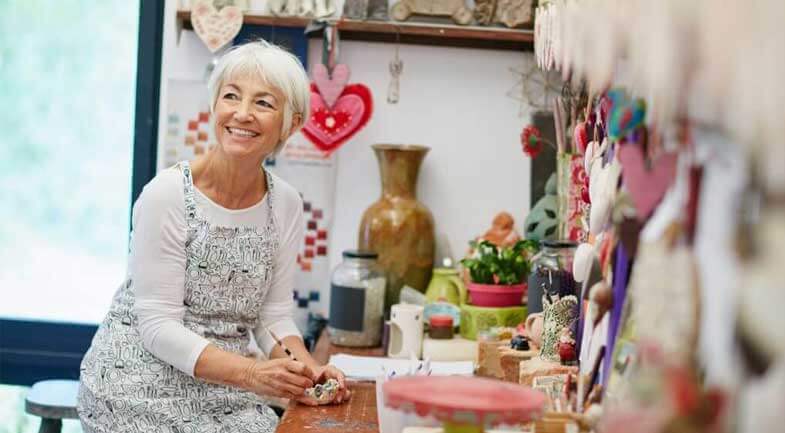 Whether you're 18 or 88 one thing is certain – we are all getting older! Where we can take control and make a big difference is how we adapt and prepare for it. Most of us would like to grow old in our own home. Thankfully this is what our government would like for us to do too. So what steps can we take to keep this independence for as long as we can?
Stay active
Whether it's a daily walk, a tinker in the garden, or a round of golf, it's important to stay active. Make sure you know your body's limits and adapt your favourite pastime accordingly. You might need to swap your golf bag for a cart!
Stay socially spritely too. Book in those coffee mornings and keep in touch with your friends and family. If it is getting harder to physically meet, embrace the social media craze to stay connected.
Your community
Check out your local council or church group for courses, clubs and activities. Some can even be free! Walking groups, aerobics classes and gardening groups can be part of the fun. Volunteering can be a great way to feel part of the community too. Support services may be available such as transport for appointments and meal rosters.
Where can I find out about local activities?
For what's on, check your local paper, council newsletters, supermarket notice boards, the neighbourhood centre or library.
Why are social networks important?
Besides fun, socialising is a great way to gather information. If you need help, people are quick to recommend from experience the best sources and suppliers.
Ask for help
Having spent most of our lives helping others, it can be hard to ask for help. Although you may have always lived in your home, over time as family move away and things become more difficult. To stay in your own home, it is important to have a strong support network you can call on.
Make a list
Make a list of family and friends, where they live and how they could support you. Do you have a grandchild that could mow your lawn? Or a family member that could drop in a couple of meals each week?
Government subsidies
Don't be afraid to ask for government help too. You may be entitled to subsidised help in the home. Contact the government service My Aged Care to book an assessment and see what subsidies you qualify for. It's a free service.
Home care providers
Do your research on aged care providers and look at what is available in your area before you actually need it. We can help you compare aged care services and fees of our Home Care partners. Speak to one of our Care Specialists to research your options 1300 036 028
Start small
If you find a provider you like, start with small jobs like cleaning. You can then test if they are professional, reliable and employ properly qualified and police-checked staff. If you're happy, you can consider them for personal jobs in the future enabling you to stay at home longer.
Assessment time
If you are finding it hard to work out what help you may need, My Aged Care can refer you for a home assessment. These are carried out by The Aged Care Assessment Service (ACAS in Victoria or ACAT in other states), a team of independent professionals which can assess your needs at home and recommend government subsidised services you may be eligible for.
There are often wait times of up to 8 weeks for an assessment so you may want to research your care options before then.