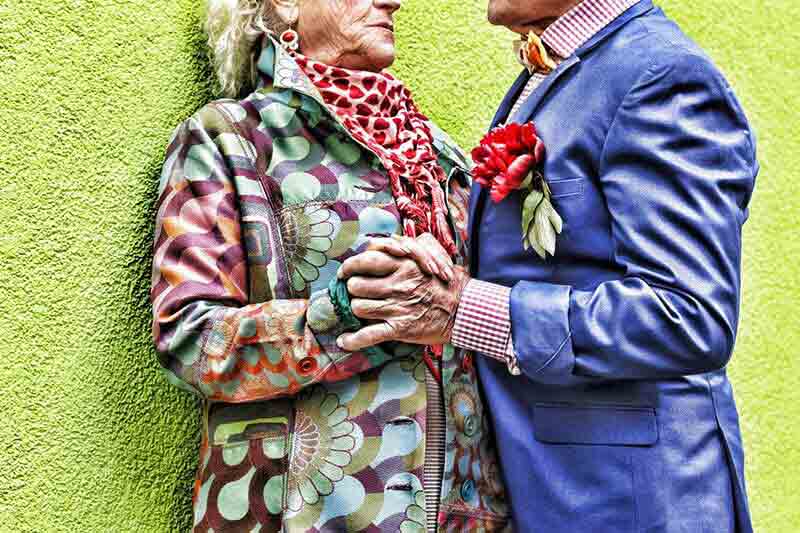 That caught your interest didn't it! And why not? One of life's greatest pleasures is intimacy and it doesn't have to stop as you get older.
Many seniors are enjoying having sex and reaping the health benefits of getting up close and personal. This includes overall feelings of well-being, heart health – not to mention exercise.
Up for the challenge?
In later life, sex may not be all lithe bodies and karma sutra moves, and it can certainly have its challenges. But there is lots of help available and if there are particular concerns you need to overcome then a good place to start is with your GP.
As tricky as it might be, the benefits of regular sex far outweigh the negatives with studies showing benefits to emotional connection, cardiovascular fitness and even pain relief.  Sex produces the hormone oxytocin leading to an increase in endorphins which make us feel better.
An Oxford University Study published in June 2017 found that regular sexual activity in seniors translated into improved cognitive function. The study titled Frequent Sexual Activity Predicts Specific Cognitive Abilities in Older Adults builds on an earlier study published in 2016 titled Sex on the brain! Associations between sexual activity and cognitive function in older age that found seniors who had regular sex performed better on cognitive tests.
Happy days.
Too old for protection?
Pregnancy may be off the agenda but seniors still need to consider their sexual health. La Trobe University Australian Research Centre in Sex Health and Society is supporting a study into ways to reduce the rise of sexually transmitted diseases in seniors.
The study shows rising rates of Sexually Transmitted Infections (STIs) and discusses their social and economic impact.
So enjoy canoodling but be mindful that you still need to protect yourself before you slip in-between those sheets.