Aged Care Home Considerations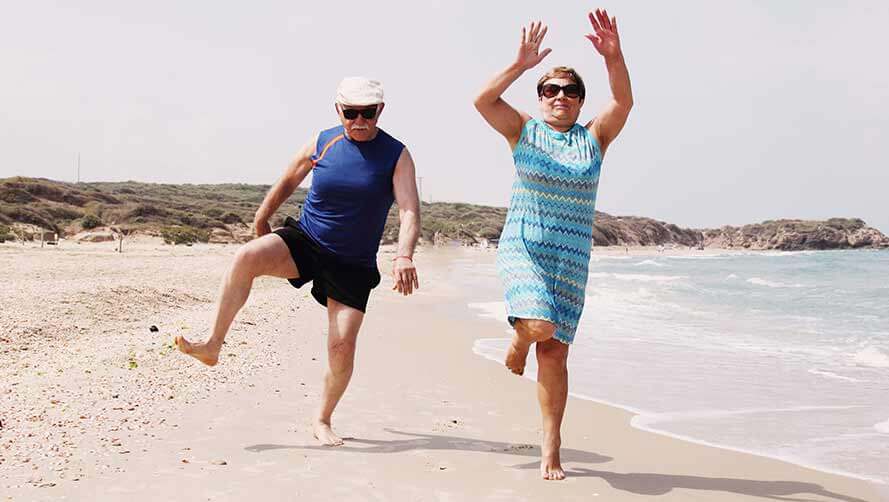 What should I be thinking about when looking for an Aged Care Home?
"Never make a decision under pressure"  It's one of those kernels of wisdom – usually dished out by well-meaning friends. The truth is that all decisions are usually made under some kind of pressure. No more so than when making often critical, time sensitive and life-changing decisions about Aged Care Homes. To help you at this stressful time, our CareAbout experts are able to make things simple. We can 'hold your hand' during the decision making process, help you navigate the complex world of Aged care Homes and importantly help you to ask the right questions when considering home care packages.
Those with elderly parents know the pressure felt when sorting through the bewildering 'what if''s' that go with deciding your loved one's care arrangements:  Who will help them dress, bathe or eat? What if their health worsens? What if they get lonely? Do they need residential care or respite care? What is the difference? There are so many things to think about and questions to ask in order to get the right home for your loved one. The problem is knowing what those questions are.
The truth is, everyone's care needs are unique and trying to determine your loved one's particular needs can be difficult. To get you started, here are some key points to think about.
Location:
Staying in a familiar area within an existing community, and having access to amenities are two common priorities in any Aged Care search. Ask yourself: what transport is available and where can it be accessed to give your loved one as much freedom as possible and the ability to stay connected with friends and family?
Food:
 Access to nutritious food and flexible mealtime arrangements is not to be underestimated in the juggle of needs and wants. Is there access to the services of a dietician that can help with nutrition advice and assessments? Can they assist with problems around swallowing and eating? How are meals arranged? Is there flexibility in the time you can eat, and where you can eat – with family or in their room?
Services:
What services do they provide and are they appropriate for the needs of your loved one? Do they offer dementia care or 24/7 support. Does the facility provide extra staffing or access to services such as physiotherapy, foot care and speech pathology?
Staff:
It goes without saying that the daily interactions your loved one has with their carers has a huge bearing on their quality of life. Importantly what qualifications do the staff hold, and do they receive ongoing training. How do staff interact with each other? Are they happy in their role? Do they treat their patients with care and respect?
Lifestyle and interests:
The enrichment that comes from belonging within a group or community, or having a hobby, is important to how happy a loved one is with their care. Will they have regular, and stimulating social contact?  What types of activities are organised? What about access to the internet to stay in touch?
Preparing a thorough checklist of your loved one's needs in an Aged Care Home is a good first step to knowing what type of care and services you require. This task can quickly become overwhelming, particularly if the need is urgent. Talking to a CareAbout advisor allows you to check your needs against a 100-point assessment of Aged Care Facilities enabling in order to help you get the right fit.
CareAbout can also take your search up a notch by identifying suitable homes in the area you are looking, offering advice on payment options and vacancies too. And with our Aged Care Advocacy Service, we can personally take you through the whole process, including onsite visits, from research to placement. The simplest way to make the right decision under stressful circumstances and find peace-of-mind knowing you have done your due diligence for what are complex and life-changing decisions for any family.
To help better understand your Aged Care services options, call CareAbout on 1300 537 354.