Alcott wins his 14th Grand Slam title!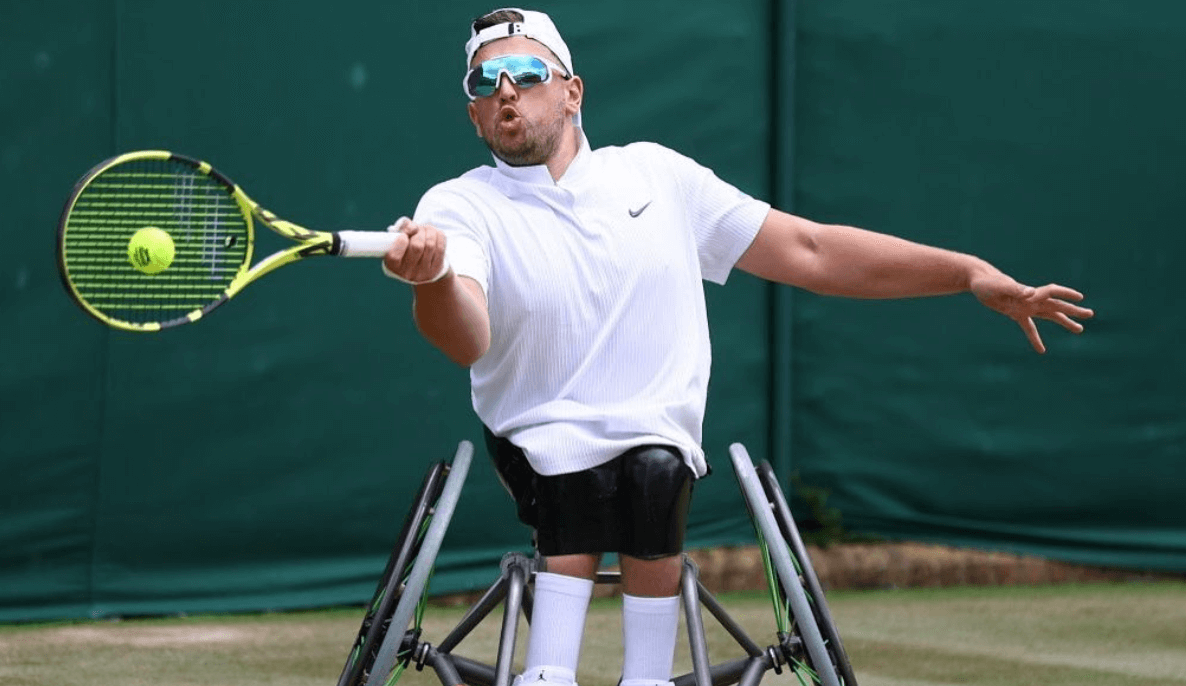 We've all heard the name Dylan Alcott. Widely recognised as Australia's most decorated disabled athlete and a highly sought-after motivational speaker, Alcott has already achieved a lot in his 30 years.
Earlier this month, Alcott defended his championship Wimbledon title, beating Sam Schroder in straight sets, claiming his 14th Grand Slam title!
He only needs to win Paralympic gold in Tokyo and the US Open later this year to complete the "golden slam"!
Alcott's tennis career has been ridiculous in the best sense of the word. He's currently the world no. 1 and his winning percentage is insane, at 81.2% (233 wins, 54 losses). His achievements really are extraordinary.
Grand Slam Singles results
Australian Open
W (2015, 2016, 2017, 2018, 2019, 2020, 2021)
French Open
W (2019, 2020, 2021)
Wimbledon
W (2019, 2021)
US Open
W (2015, 2018)
Other tournaments
Masters
W (2018)
Paralympic Games
W (2016)
Doubles
Career record
104–42 (71.2%)
Highest ranking
No. 1 (9 September 2019)
Current ranking
No. 1 (16 March 2020)
Grand Slam Doubles results
Australian Open
W (2018, 2019, 2020, 2021)
French Open
W (2019)
Wimbledon
W (2019)
US Open
W (2019, 2020)
Other doubles tournaments
Paralympic Games
W (2016)
Dylan's basketball career
Whilst he's known for his complete domination of the tennis court, he also represented Australia in wheelchair basketball as a member of the famous "Rollers".
Playing his first wheelchair basketball game at 14 years old, Dylan fell in love with the competition and the camaraderie with his teammates. He won his first gold medal at just 17 years old at the 2008 Summer Paralympics, making him the youngest ever. Following this, he was also awarded the Medal of the Order of Australia.
Work as a disability advocate
Dylan was born with a tumour wrapped around his spinal cord and says that he struggled to come to terms with life as a paraplegic. His life changed forever when he found a lifeline and passion through sport.
Alcott says that his true passion lies in motivational speaking and in helping others. Dylan now heads the 'Dylan Alcott Foundation', with the mission "to help enrich the lives of young people with disabilities by eliminating the barriers of entry to get involved in sport and study through mentoring, grants and scholarships." The foundation does amazing work helping young Australians come to terms with their disabilities.
Congratulations on all of your achievements Dylan, from all of us at CareAbout!