4 ways you can get your Home Care Package to work for you during lockdown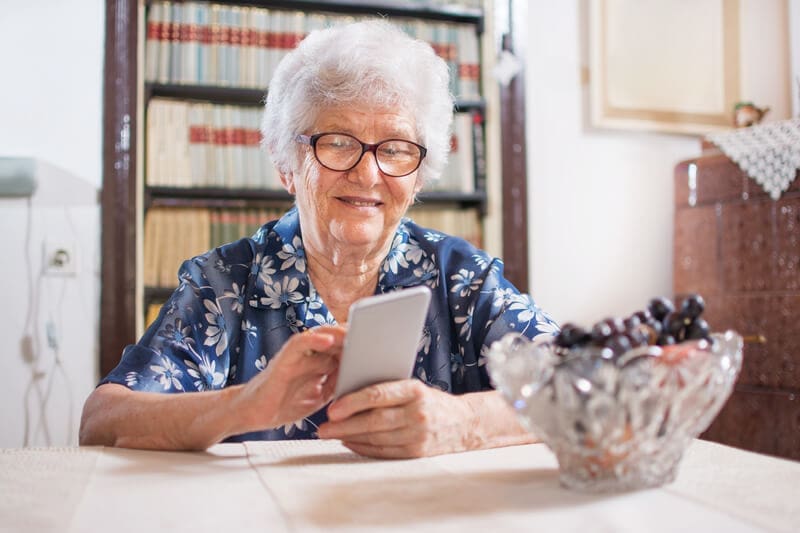 Victoria has just announced Stage 4 restrictions and this has left a lot of people feeling panicked and uncertain about what they can and can't do.
Don't worry, your Home Care Package is considered to be an essential service and you can continue to receive the care and support you need to stay safe.
You may find that some of your regular services, particularly those that are not deemed to be essential, are put on hold or reduced during the coming weeks. This is to minimise your risk and exposure to coronavirus and ensure that you are limiting your contact to essential services only.
Your Home Care Package can help you to isolate and stay safe!
Here's 4 ways you can get your Home Care Package to work for you while remaining in self-isolation.
Home delivered meals – left on your doorstep!
Part of what you can access out of your Home Care Package is meal delivery. You can pay for up to 70% of your meals out of your Home Care Package which is a great subsidy. There are many meal delivery services that specialise in the nutritional needs of older people and people with specific medical requirements. So if you're diabetic, unable to consume foods with potassium or need to avoid certain things they can cater the menu to your needs.
Shopping can also be done on your behalf – and the good news is that supermarket chains are welcoming care workers into supermarkets in the designated hours so they can do your shopping. The shopping can then be dropped on your doorstep and you can remain in self-isolation.
Gardening – so you can enjoy a cup of tea outside
The weather (and the world!) has been a bit strange this year and this has affected the garden. Having someone do your gardening means you can still remain self-isolated while your lawn is looked after, pruning and tending to vegetable patches. And when they're gone you can enjoy a cup of tea outside without getting lost in the jungle and still remaining in self isolation.
*Gardening services may be paused if they are not considered to be essential to your safety.
A chat over the phone or Skype
Good quality providers are innovative providers. If you're choosing to self-isolate they can incorporate many forms of social connection over the phone or tele conferencing services. This way you can remain connected.
Transport to medical appointments
There may be some medical appointments that you can't put off. First, look to see whether your GP can review you over the phone or through a video-conference. If you need to go to a medical appointment then your Home Care provider can arrange for a carer who has been trained in reducing the risks of infection to take you. You will be asked to sit in the back of the car and will also be asked some questions around your own health so everyone can stay healthy.
If you're feeling unsure of what services you can access or if you're not happy with the services you are receiving speak to one of our Care Advisers.