CareAbout partners with VitalCare!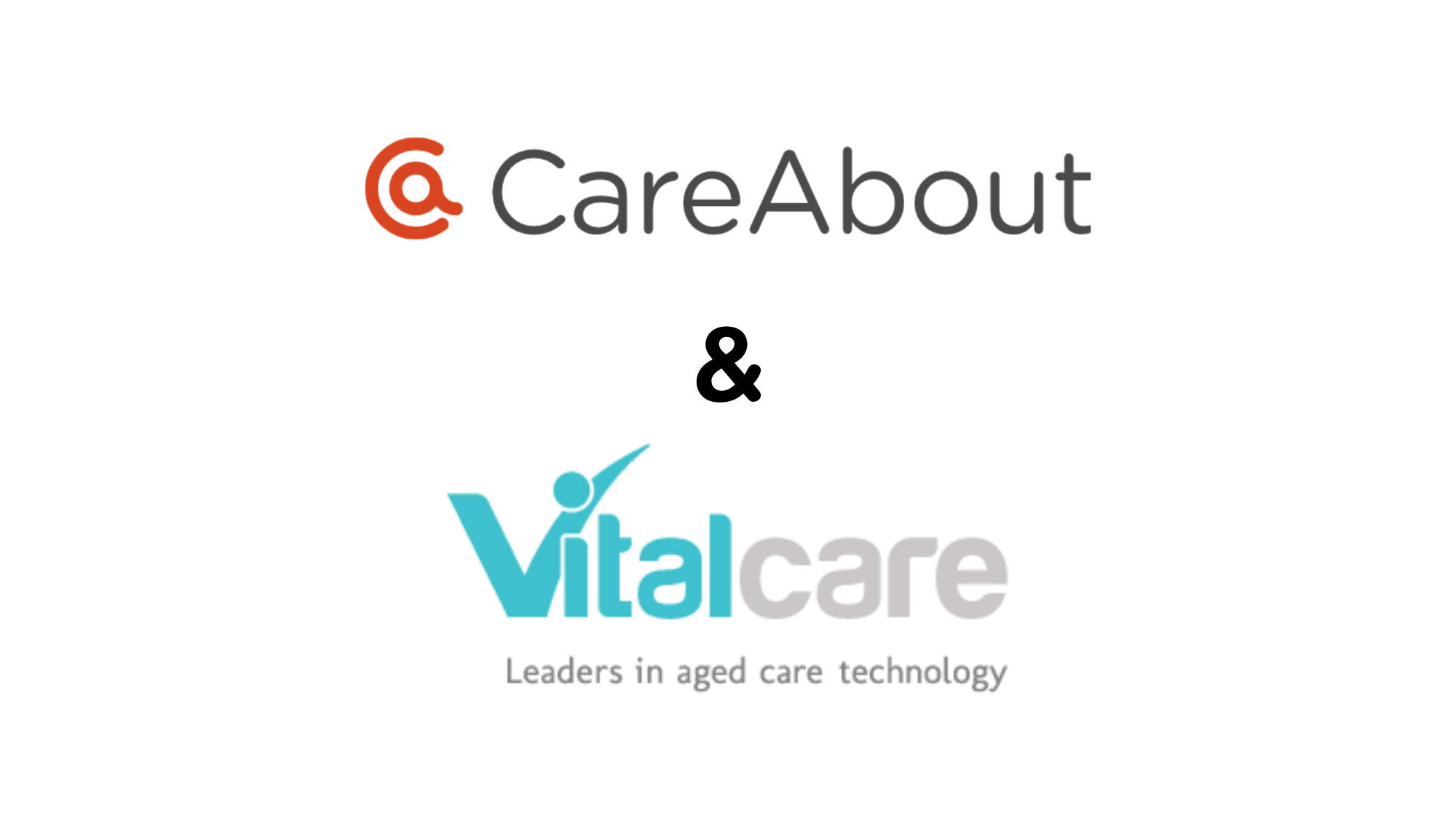 Aligned by a customer-first approach, Vitalcare and CareAbout recently partnered with a mission of keeping people with disability and older Australians living safely at home.
Vitalcare specialise in personal alarm pendants and watches that have GPS location and fall detection, helping you or your love one to live independently yet safely.
Learn more about Vitalcare from their managing director, Logan Ross in our interview below.
If you're interested in owning a personal alarm pendant or watch, learn more here.
1. Vitalcare is a family business, is that right? Can you tell us a bit more about how it all began?
Yes, that's right. The company is owned by two families, the Ross and Vogel families. While we have owned it for 7 years or so, our links to the business go back nearly 40 years when Peter Vogel designed the first medical alert device back in 1982. Peter is one of Australia's most creative technologists, also credited with co-inventing the Fairlight music keyboard. When we took the business over in 2014, we recognised that there had been little advancement since Peter's first invention, so we embarked on an ambitious plan to create a range of new devices and services using cutting-edge technology — all designed and built in Australia for Australian conditions.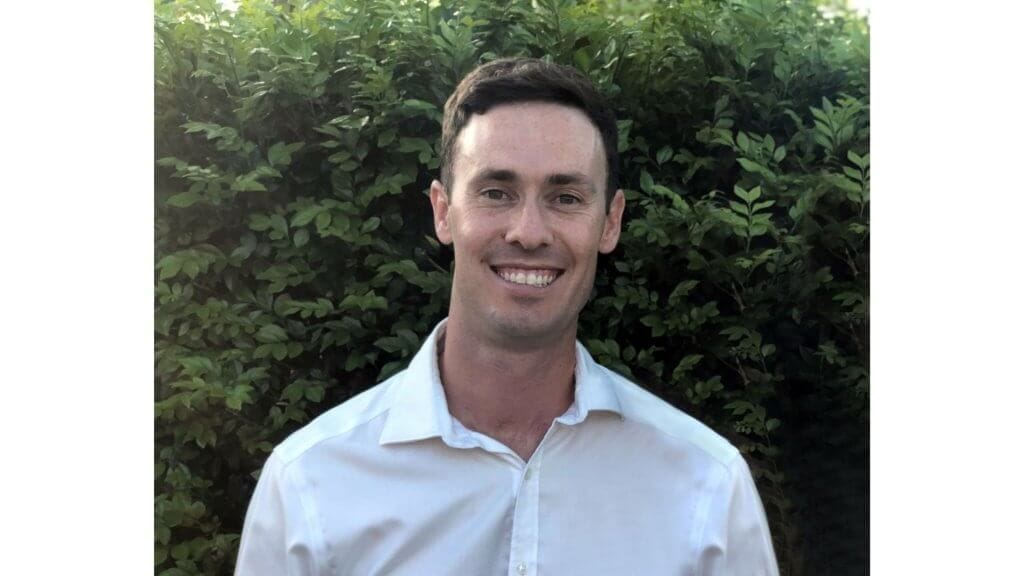 Logan Ross, Vitalcare Managing Director
2. We both talk about having a customer-first approach. What does that mean for you?
We take the provision of personal emergency services very seriously from both a technical and human perspective. As great as technology is, there are always limitations. And our customer base has a range of both cognitive and physical challenges. We therefore work hard to incorporate usability and simplicity into our product and service designs. Most importantly, we try to think of our customers as family members and treat them accordingly — with patience and respect.
3. When choosing to partner with other businesses, having values that align is key. What are Vitalcare's core values?
We choose our partners carefully. We look for partners that share our core values of Passion, Quality, Respect and Community. We like to work with businesses whose people have a sincere desire to improve the lives of others.
4. Your personal alarms are great products for both older Australians and people living with a disability – what function/feature of the personal alarm is your personal favourite?
My favourite features of our personal alarms are the portability and fall detection. My Grandmother was very active throughout her life playing tennis, bowls, walking, but in later years she was prone to falls. Her years of activity were extended by the use of this technology by giving her the confidence that if she did have a fall, she could get help fast. It's the peace of mind that having the Rosie device gives which really is the game-changer. The more confident our customers are, the more they do. The more they do, the stronger they get (mentally and physically) and the better they feel.
I must mention another favourite feature of mine is the ability for our operators to 'conference' in other people to a call. Sometimes our operators have connected family members or friends to a customer who has had a fall or medical emergency, or who is just not feeling that well. This helps keep them calm while waiting for emergency services to arrive.
5. Is the watch or the pendant the most popular choice amongst your customers? Are there any obvious benefits of one over the other?
The watch and pendant are probably 50/50 in terms of popularity. It's more about the customer and their lifestyle. The watch is generally more popular with men, while pendants are more popular with women. I was recently helping our team distributing pendants and watches to a large aged care village when I asked a gentleman whether he preferred the pendant or watch fitting — he just looked at me oddly and said, "Are you nuts? I'm not wearing a bloody ladies pendant, give me the watch!". Sometimes the choice is made based on limited movement in an arm, or fingers.
Importantly, with any of our Rosie services, we can also provide the ability to access help using any compatible smartphone. For example, we can program an Apple iPhone to contact the Rosie service using just voice — "hey Siri, phone Rosie Help". The phone will then make the call to the Rosie service and the client will be able to talk directly to the operator hands-free — a great free bonus function!
6. What's the one piece of advice you'd give to someone looking to buy a personal alarm for themselves or a loved one?
Great question. There are lots of choices on the market. The first question is whether the devices are monitored by a 24/7 service or not. Some rely on being answered by friends and family, and while cheaper, will friends and family always be available in a time of crisis and know what to do? We also know that many people are reluctant to activate the devices in the middle of the night for fear of disturbing their contacts, which means they may not get the help they need in a timely manner. With a monitored service, however, professional operators are available any time of the day or night.
The next thing to look at is portability. Is it needed for around the home, or out and about? I think the objective is to extend functionality outside the home, creating customer confidence through independence.
Another feature to look for is fall detection. While fall detection is not perfect, it has proven to save lives.
Lastly, does it have GPS? In case of an emergency, and if the wearer is outside, GPS allows operators to locate the customer and send emergency services to that precise location, ensuring they get help fast.
7. What are people typically surprised to learn when purchasing a personal alarm – anything they didn't expect?
There are several things that amaze customers when purchasing personal alarms. The GPS location feature is probably their biggest surprise. The fact that we can locate them if they are out on the street walking the dog, or on the golf course! The other is the fact that they can talk to the Rosie operator through the device. One lady I recently supplied a watch to commented, "I feel like Dick Tracy!". I asked if Dick was one of her friends to which she looked at me blankly and said, "Oh never mind". I had to look it up, but I now know who Dick Tracy is!
8. Can people use their Home Care Package or NDIS Plan funding to purchase a personal alarm?
They certainly can. Personal emergency alarms are covered by NDIS and Home Care packages. Also, some City Councils have funding for personal alarms. It pays to check with them also!
9.What's next for Vitalcare? Is there anything new and exciting on the horizon?
Well yes! We are doing very exciting research and development into the use of neural networks for homecare medical alarms. These clever software programs learn from the data they ingest from sound and digital vision to recognise activity and actions around the home. They then activate an alarm if they detect something out of the ordinary – such as a loud noise, call for help, lack of expected sounds (such as a toilet flushing or kettle boiling) or unusual out-of-character movements of the resident.
We are also working very closely with UNSW Biomedical Engineering School doctoral candidates on doctoral dissertations on technology to recognise both the propensity to fall and actual falls.
The future for assistive care technology is extremely bright and Vitalcare is at the very forefront of developments.