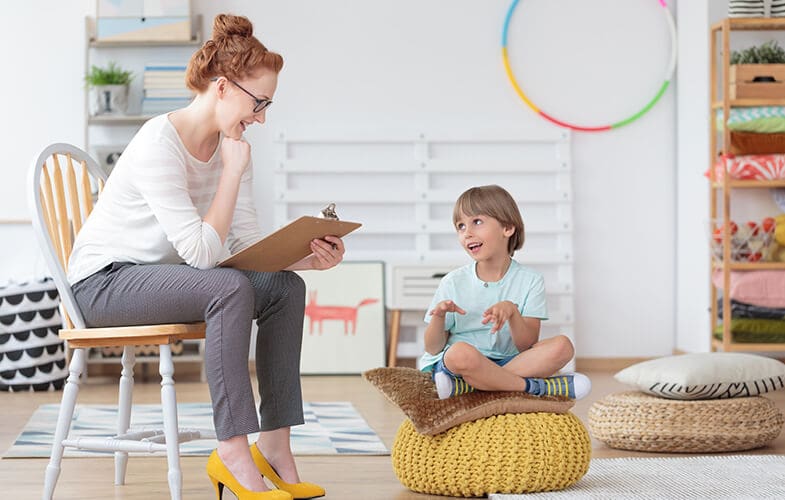 Finding and making agreements with NDIS providers
Finding great providers and making agreements with them to ensure you get great services is part of the way the NDIS is supposed to work.
Like any relationship or exchange with an individual or organisation which involves services or goods, putting a clear agreement in place before you start helps everyone to understand what to expect. A service agreement sets out the what, how and when of the supports and services you will be receiving. It helps protect everyone and can even assist in a making a good relationship even better. We have compiled this handy checklist and template for you to use to help make sure you have a great agreement in place with your service provider.
STEP 1 – Finding a provider
It's hard to find and know whether you are talking to a quality provider of services and supports. There are a range of methods you can use to find the right provider for you.
1. Do some research
Research different organisations and individuals online
Ask around your local community for recommendations for providers in your area
Ask your local council about transport and community engagement programs
Call providers and ask them any questions about their services.
2. Know what you want and ask questions
Be clear about what you want (how often do you need services, where do you need them, what time of the day or week)
Be clear with them about what you expect from their service (your preferences about the way their staff work with you)
Ask them what they offer – how do they deliver services, what other services do they have?
Ask them they handle changes – what are their arrangements for scheduling services, cancelling or changing shifts. Do they charge you for changes?
3. Are they qualified
If you are self-managing, you do not need a provider to be registered with NDIS BUT…
They need to have the right qualifications and experience and can provide a high quality of support.
Make sure they have staff with the skills you want. Do they specialise (or do you need them to specialise?). Are they qualified?
4. Communication and customer service
Communication – Do they speak your language? Do they seem interested to hear about what you want? Do you think they are listening to what you want?
Customer service – do they give clear information about what they have to offer and how you can access it? Are you clear about the next steps?
5. Try, try, try again
We get that you may have been with a specific provider for a period of time and that it might seem easier to stay with the same provider.
BUT
The opportunity to try something new can be rewarding and set you on a new path!
It can also be part of your learning process as you take on life's journey. Gaining experience in how provider's work will benefit you in the end.
So, now you have narrowed down your list to your preferred shortlist. You want to go with a particular service provider. What needs to happen next? You will need a service agreement.
STEP 2 – What to include in the service agreement
Things you should have as part of your service agreement include:
Contact details
Your name, address, contact details and NDIS number
The provider's name, address, contact details, ABN number and NDIS provider number (only need NDIS provider number if they are NDIS registered)
The supports and services to be delivered
Your goal (the relevant goal you and your service provider will work towards)
Type of supports that will be delivered
Cost of the supports (hourly, daily, item rate) and whether it includes GST (Most services for NDIS do not include GST, but further information about the NDIS and GST can be accessed on the Australian Taxation Office website)
How, when and where the services will be provided (for example face to face, every Tuesday and Thursday, in your home)
How long the supports will be provided (for example, twice a week for 3 hours, for the next 12 months)
You may want to include the relevant part of your NDIS plan that applies to the services or supports
Options for reviewing the agreement
When and how your Service Agreement will be reviewed (identify the date the review will take place, and who will conduct it)
How problems or issues that may arise can be dealt with (the provider should be able to provide you with a relevant policy and contact for raising an issue with their organisation, as well as options for an independent party if the problem is serious or cannot be resolved)
Responsibilities of both parties
Statement by provider about their responsibilities under the service agreement, for example to provide you services according to relevant safeguards, quality assurance, and in line with your expectations including the way you want your services or supports delivered
Statement of your responsibilities under the service agreement including giving notice if you cannot make an appointment
The method you or your provider should use to change or end your service agreement (for example, in writing, or by agreement, and preferably include a timeframe).