We contracted COVID at Christmas – in our late 70's!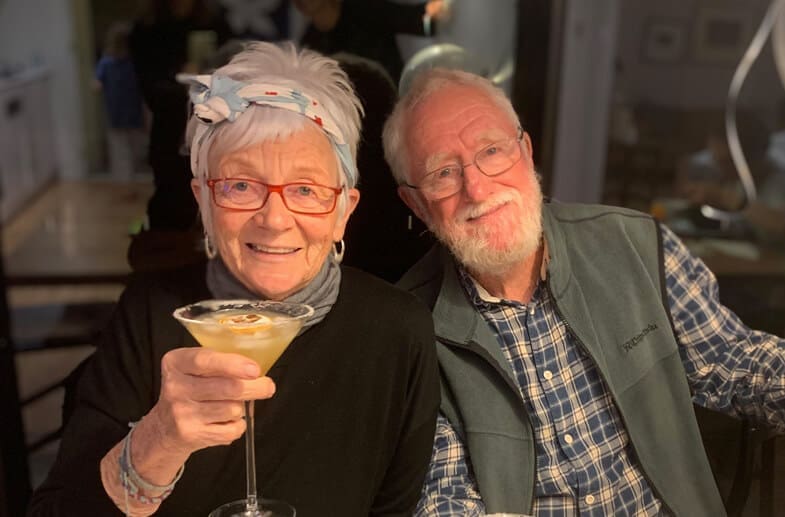 After much deliberation we've decided to come out and share how we started 2022.
We had spent nearly two years doing everything to avoid contracting COVID-19 and now we had it!
It can be a scary experience. We didn't know how badly we would react to this virus that has changed the world in the last two years.
Our story
We are both in our late 70s – what's classified as the most vulnerable population group to this insidious disease and had certainly got the message loud and clear that we were at risk of serious illness and worse. We had both got vaccinated early and had had our 3rd dose as soon as we could. If we hadn't, who knew how we would have coped.
We hope that by sharing our experience – which is ongoing – that it helps others.
How we contracted COVID-19
We had a lovely Christmas with 15 family members – with grandchildren ranging from the age of 9 to nearly 17. Everyone was well and had done rapid antigen tests prior to getting together – they were all negative.
On New Years Day we had a call from one of our children to say their child had tested positive to COVID.
We were fortunate to have a rapid antigen test (RAT) on hand and on New Years Day we each took the test which showed very faintly a red line.
On January 2nd we joined the early morning queue in our closest testing centre – Wonthaggi – to get a PCR test to confirm the faint positive we received on the RAT.
We're positive!
Our positive confirmation came early on the 4th January. We had COVID!
Before lunch time we both had phone calls checking information and more surprisingly checking in on how we were going! They asked us whether our personal needs were going to be met as we headed into isolation: did we have someone or somewhere we could get food, our regular medications or any other supports we might need so we can safely isolate at home?
We had already personally contacted all the people we had seen in person so we were given full marks for proactivity!
Our experience with COVID
Over the next few days we had non-contact deliveries from Woollies – our first time. And to be honest we were worried about the quality of the fruit and veg when you can't choose it yourself but it was perfect.
Every morning we received a link from the Health Team to fill in a survey asking us about our current health. We both loved the clear, well-worded questions that we could easily understand. Questions like: Compared to how tired you usually feel, do you feel more tired? Compared to how much you usually cough, are you coughing more?
These questions made a lot of sense for both of us as they tried to understand what our normal was, and then how the virus was affecting our health on top of this.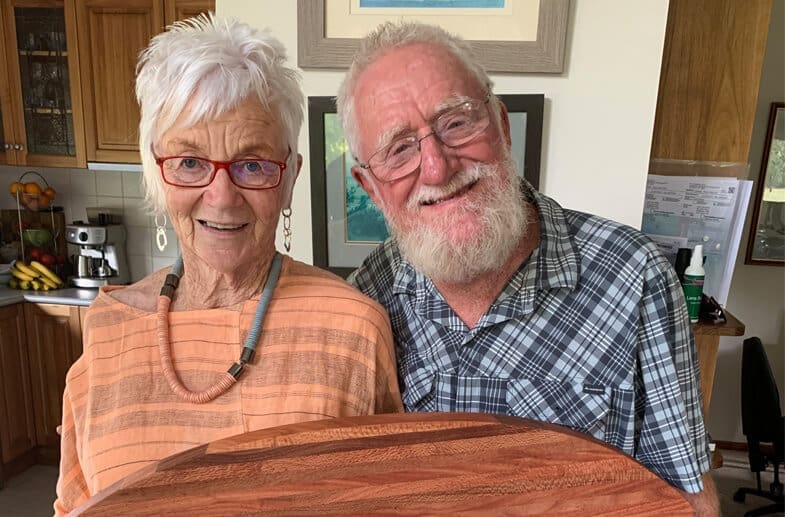 Out of the 15 family members who had spent Christmas together – 11 tested positive. It was strange that 4 people didn't get it, as they were in shared households with children who were still waiting on vaccinations and who had tested positive. But, if we've learnt anything during this time (and our lives) is we try not to worry about things we can't control.
How we are now
Ultimately we decided to share our experience as we were in the firing line as one of the most 'vulnerable groups' both being in our late 70s. And it can be a scary experience. We didn't know how badly we would react to this virus that has changed the world in the last two years.
We both have enduring coughs and feel more tired than normal. However we are able to go about our normal lives with some extra naps, day-time lie downs and slowing the pace of our usual activities.
Unfortunately contracting COVID is now becoming more common. Our experience has been a good one – if you can say anything positive about this virus that has impacted our lives. And we hope that by hearing more stories about people's experience of contracting COVID we can learn and feel more prepared – as we are ultimately all in this together.
We'd like to say a huge thank you to Elaine and Ian for sharing their story and giving us some insights into what to expect throughout the covid journey.