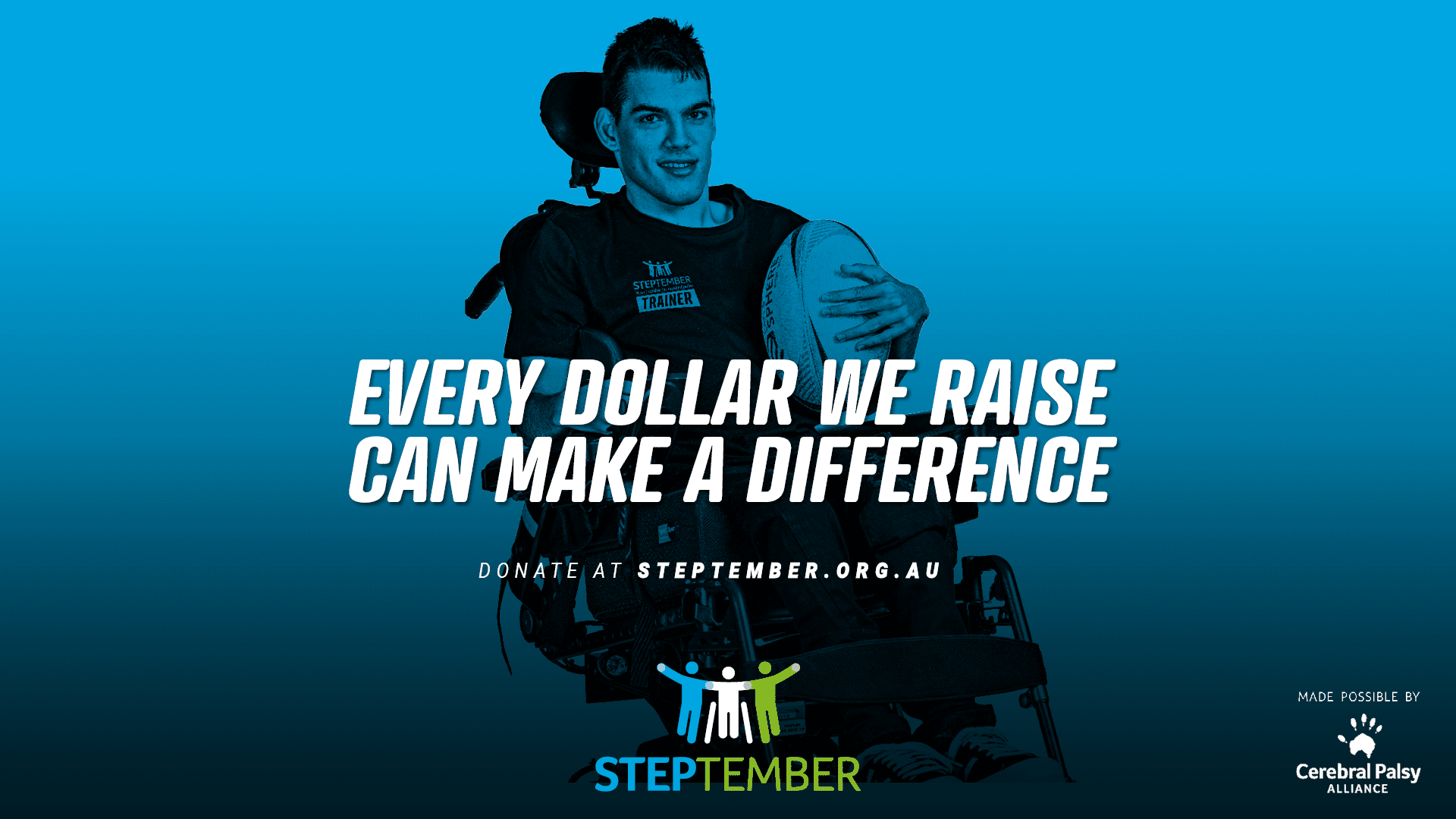 For the month of September, the CareAbout team has been pounding the pavement and collecting steps and donations for STEPtember. Not only does this fantastic initiative help improve the lives of people with cerebral palsy, but has also helped our own team to connect, challenge each other and make important changes to our daily lives.
What is STEPtember?
STEPtember is an event that raises awareness and funding that supports people with cerebral palsy to live their best lives.
The STEPtember challenge is all about collecting steps! The aim is to walk, ride, swim, or run your way to a minimum of 10,000 steps each day of September.
Donations collected throughout the STEPtember event help people with cerebral palsy in a variety of ways:
Early detection to ensure life-changing treatment can begin immediately
Technology to provide mobility and communication innovations
Telepractice to ensure everyone with cerebral palsy has access to health services
Research into causes and prevention
What is cerebral palsy?
Cerebral palsy (CP) is a disorder that affects movement, balance, coordination and posture. It is caused by damage to the brain, often occurring in pregnancy or shortly after birth. It isn't yet known how or why this brain damage occurs and at present, there is no cure.
Cerebral palsy varies significantly in its severity and can be very different for each individual who has it. Some people with CP have little to no voluntary movement, while others may only have slight difficulty with movement in one hand or foot.
Want to know more about cerebral palsy and the support available?
How common is cerebral palsy?
Cerebral palsy is actually the most common physical disability in childhood. Once every 20 hours, an Australian is born with cerebral palsy and currently, 34,000 people in Australia are living with CP – that's about 1 in 700 people. 
Worldwide, cerebral palsy affects approximately 17 million children and adults.
STEPtember and the CareAbout team
STEPtember has been a great way for a lot of our team to connect and gather around something that wasn't work-related. We've been working remotely on and off now for a very long time and with a growing team, it's harder than ever to find ways to have that "lunchbreak chat" and catch up on the happenings of our colleagues.
STEPtember created a shared goal that united us as a team. We regularly shared photos from our walks or rides, swapped stories about what we'd seen that day, or rallied around each other to ensure we each got to our daily 10,000 step goal. Most importantly, it's allowed us to do something that fuels our purpose and lets us feel a little more connected to the cerebral palsy and disability communities.
For me Steptember has created an end of day ritual with my daughter where we go for a walk to ensure we hit our steps for the day. I get a lovely update on her day and it has created a really relaxed and free flowing chat that I have loved.

– Kylie, CareAbout CEO
Check out some of the great photos the CareAbout team snapped throughout STEPtember!