Federal Budget: Encouraging signs for the future of NDIS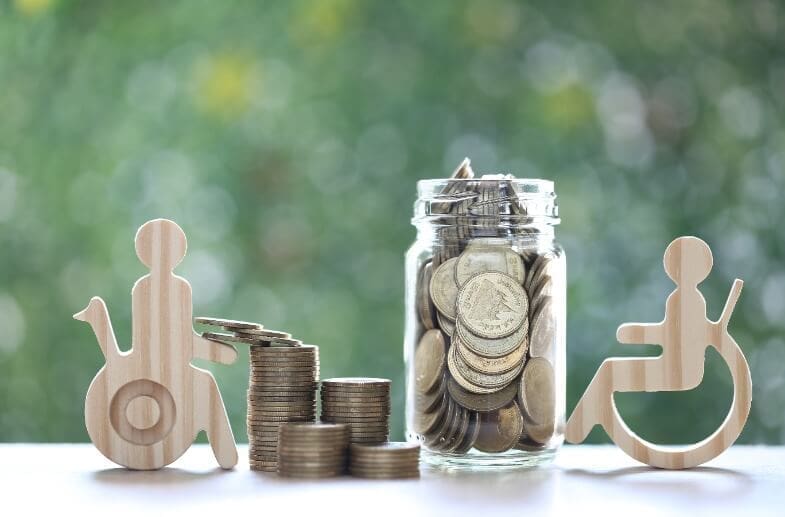 Federal budget night was an encouraging night for Participants and families accessing NDIS supports, with the Morrison Government increasing overall funding to $157.8 billion over the next four years.  
Last year's budget had projected that figure to be $116.1 billion, so on the surface it looks like increased NDIS funding has become a higher priority for the current government.
We'll explore more of the key highlights for NDIS Participants, but this commitment from the Coalition is something that should instil confidence in Participants for the future viability of the NDIS.
Increased funding to grow the workforce
So, where is the increased NDIS funding going? The government has committed $249.1 million dollars to help grow the carer network and NDIS workforce. Australia has been faced with workforce shortages across all care delivery programs, so this is a sector that will certainly benefit from more funding.
With Coalition's promises to grow the workforce numbers and their skills, we'll hopefully see a growth in providers, or at least the availability of current providers. For the NDIS user this potentially means more choice, improved quality and hopefully shorter wait times. CareAbout sees all those things as wins to NDIS Participants.
Funding for rapid antigen tests and digital platforms
In addition, funding has been committed to rapid antigen tests for the sector, to ensure we stay COVID-vigilant given many NDIS Participants have health issues that could compromise their reaction to COVID-19.
Funding has also been given to the improvement and modernisation of the digital platforms of Services Australia. This promises to provide easier access and more streamlined systems so NDIS users can get their funding easier and quicker. This means CareAbout can work with you sooner to find the right provider.
Do more options equal more work for you?
The quality, locations and options of providers and supports are likely to improve and increase with more NDIS funding.
While having more options is a good thing, it can also be overwhelming. How do you research all of them and find the provider that's right for you? CareAbout guides you through the process and does this for you – and our service won't cost you a thing.
The increased funding will result in better quality NDIS care, but CareAbout will be even more crucial to you getting the right care without the extra time pressure.
What if there's a change in government?
A federal election is imminent, and if you believe the polls a change of government is a high possibility. The good news is that the NDIS has been one of the Australian Labour Party's (ALP) signature policy pieces of recent decades.
It would be staggering if the ALP were to ever reduce their commitment to this policy, and this latest Budget support from the Coalition may drive a future ALP Government to go a step further with its commitment to the NDIS (for this we await the budget reply).
This is great news! It means we go into a Federal Election with bipartisan support, which mean that all sides of politics are committed to the long-term future and increased funding of the NDIS.
In the run-up to the Federal Election, we'll be back with more analysis of the issues and future of NDIS.