Green is good – 5 hardy house plants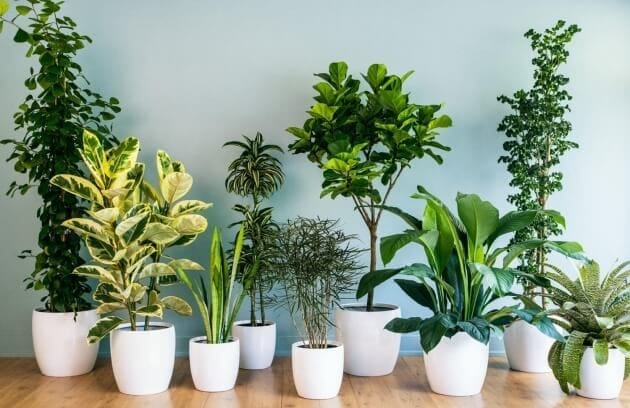 You may have noticed the resurgence in house plants. Gorgeous little shops that once were florists are now focussing on promoting longer lasting plants. Trailing heart-shaped leaves adorning sideboards and hall tables bring in a bit of nature, clean the air and add some life to any home. There are different plants for different folks but here's our top 5 hardy house plants to refresh your home.
Zanzibar Gem
This plant thrives on neglect. It's had a resurgence because of its glossy leaves but is actually a very old plant. Put it in a sunny position and watch it thrive. Water it every third time you water everything else and sit back and marvel at its unfurling new shoots. They are often seen at big shopping centres which is an indication of how hardy they are!
Peace Lily
Peace Lilys are a hardy plant. They have large dark green leaves with white flowers. They are easy to care for and do well in semi shaded and morning sun positions. Cut off any yellowing leaves as close to the base as possible to avoid it becoming woody. It can dry out quickly so think morning sun, afternoon shade and regularly wipe down the leaves with a damp, soft cloth.
Begonia
There are indoor begonias that thrive in warm environments. It's a good idea to spray them regularly, particularly in the winter months when the heater is on. They favour tropical environments and a spray once a week and a quick wipe of their leaves will keep them happy. They regularly flower and you can choose from many vibrant colours. And when they are not in flower you can enjoy their ornamental leaves.
Hoya
Everyone loves a hoya. Waxy leaves, delicate long-lasting flowers and a lovely trail. A hoya does require some extra love but that's part of their appeal.
Monstera Deliciosa
This fabulously named plant has large leaves and a lovely spread. It requires a bit of room but adds an architectural element to any space. They can be easily propagated so why not try growing one from a friends plant.