Grey nomads – adventure before dementia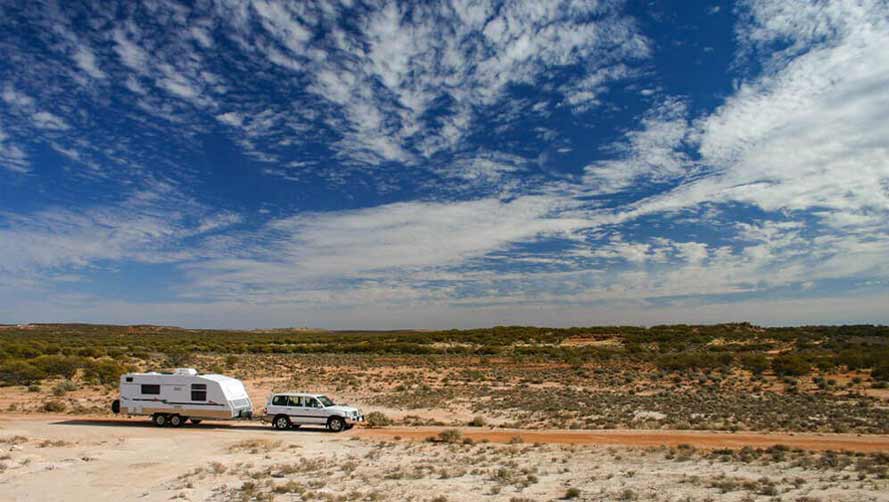 Travelling with the seasons. Spending time with family during festive periods and leaving when family expectations become burdensome. Spending months in astoundingly beautiful places, connected with nature, the weather and sunrises and sunsets. Hanging out with people of your own age and choosing to socialise with little more than a bottle of chardonnay and a few dips.
Who are these blessed people?
You may have heard of grey nomads – seniors who travel Australia in caravans. Typically, grey nomads head north in the cooler months and south in the warmer months. They avoid bigger cities and instead stay in regional towns or out of the way caravan parks. They tend to travel inland and avoid the big coastal centres with the hustle and bustle of weekenders and the inevitable school holidays.
It's a relatively cheap way to travel and many grey nomads are on a strict budget because the expense is in the fit out. Their caravans can vary from luxury vans with ensuites and even washing machines to the more modest vans festooned with stickers: Adventure before dementia! What kids inheritance? Old guys do it better! John and Jan on channel 56 – we're up for a chat!
The tone is very much one of freedom and exploration as the baby boomers make the most of their retirement.
Caravan parks in areas favoured by grey nomads cater specifically for their needs with activities and entertainment that encourage long stays. Regional towns also offer free camping, welcoming grey nomads to park land or showgrounds with basic facilities at no cost, hoping that the grey nomads will spend money with local businesses.
It's a worthy retirement to look forward to. Travelling our big, beautiful country with all you need on your trailer.
Whatever your feelings about caravanning and camping, we can all take a lesson from the grey nomads who make it happen in their retirement.