How safe is your loved one?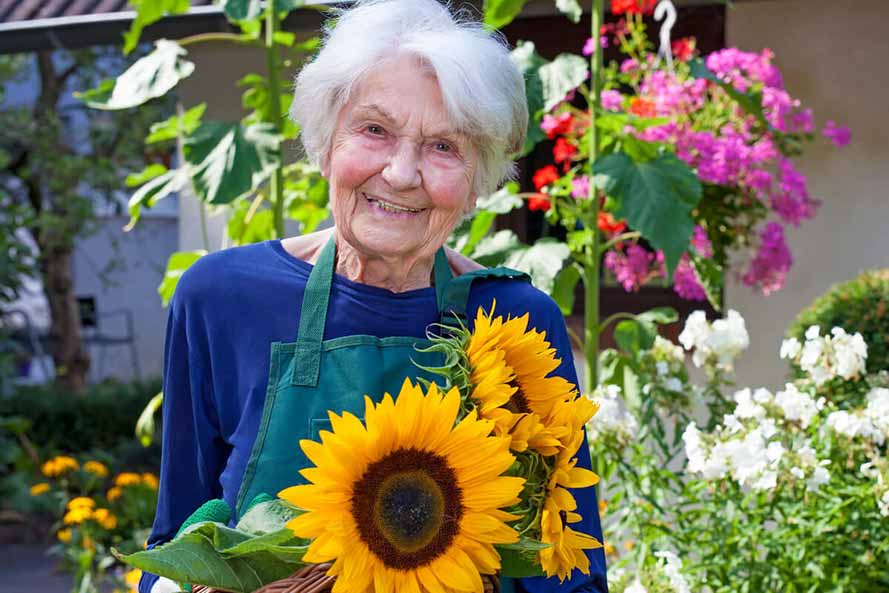 Is your loved one living at home alone? Use our home safety and wellbeing checklist to see if they need extra support.
Are you worried about a loved one living independently at home? Perhaps you've seen warning signs that might suggest things are getting difficult. If so, don't ignore the signs. On your next visit, take the time to evaluate the level of home safety and get a sense for general wellbeing.
Start by talking to your loved one to discuss how they feel they are managing and understand if they need help with any aspect of their daily routine. Pick a time when you're not rushed and won't be interrupted by children or technology.
Your loved one may be feeling overwhelmed, tired, sick or just lonely. Listen carefully without interrupting and only ask questions to clarify your understanding.
Even if your loved one is managing well, it can be an idea to get some help with time consuming daily chores in order to free up time for fun activities like going to the movies, having a friend visit or go line dancing. So before you book Mum into the local Retirement Facility, think about how home care can help support and increase the safety and wellbeing of your loved one.
If you've got concerns make an appointment to see your loved one's GP and see what advice they can offer or talk to a Care Specialist on 1300 537 354.
Food, nutrition and kitchen safety
Does your loved one have:
A Pantry well stocked with food
Fresh fruit, vegetables and produce on hand
No signs of rotten food or food past its expiry date
No items in fridge or cupboard that don't belong there
A healthy appetite
Are they able to:
Go shopping independently, or do they receive help to do the food and grocery shopping
Prepare a meal without assistance/or receives help
Use the kettle and microwave with relative ease
Communication and social interaction
Is your loved one able to:
Recognise family and friends
Hold a coherent conversation
Show no alarming signs of memory loss
Go on outings in the community without getting lost or disoriented
Clearly communicate needs
Remember to turn up to appointments or events
Keep in contact with friends and family
Get involved in activities or outings in the community, or have visitors to the home
Medication and health
Is your loved one:
Wearing clean and well-fitted glasses
Showing no signs of poor vision, such as squinting or sitting too close to the TV
Keeping up to date with optometrist, GP or dentist appointments each year
Maintaining a healthy consistent weight. No noticeable weight loss.
Aware of prescribed medications and correct dosage
Making sure any health issues or wounds are being monitored and managed effectively
Showing no concerning signs of depression such as changes in mood or loss of interest in hobbies or activities
Personal hygiene
Are your loved one's:
Clothes clean and presentable
Bed sheets clean
Slippers and footwear firm fitting (to prevent trips)
Not showing any significant change in personal care or grooming habits
Mobility
Is your loved one able to:
Walk independently indoors and outdoors. Has a steady gait and appears stable when walking
Use any canes, walkers, scooters or other aids correctly and keep them in good shape
Show no signs that may indicate a recent fall such as bruises and scrapes
Walk up and down any stairs safely in the home
Remove rubbish and put bins out and collect it from the kerb
Get in and out of bed safely
Drive confidently and safely (if driving, licence is current) and car is free from recent dents or scratches
Access alternative transport when needed
A safe house and home?
For your loved ones safety make sure:
There is good lighting is in the home, blown lightbulbs are replaced and night lights positioned
The home is clutter free and easy to walk about, with no tripping hazards – extension cords, loose rugs, worn or puckered carpet
Power points are not overloaded with multiple electrical appliances
Heaters are being used safely and are functioning properly
Electrical cords are in good condition and free of damage or fraying
The house is reasonably clean and tidy
The phone or emergency call button is easily accessed
Pets are being cared for, and don't prevent a tripping hazard
Safety rails are in places like the shower, toilet, bath and stairs
Smoke detectors are installed, tested and batteries have been changed recently
A fire extinguisher/ blanket is in the kitchen and you loved one knows how to operate it
Bathroom safety
Is your loved one able to:
Use toilet independently
Access incontinence supplies and dispose of them properly
Get out of the shower or bath safely
Make sure:
Secure grab bars are available
Shower has a non-slip mat
Bathroom looks in order and is clean
Not ticking the boxes? Does it look like it's time to get help? To find out more about Care in the Home and for more help in finding the right aged care providers, contact us at CareAbout on 1300 537 354.