How to manage self-isolation when you have regular carers or cleaners in your home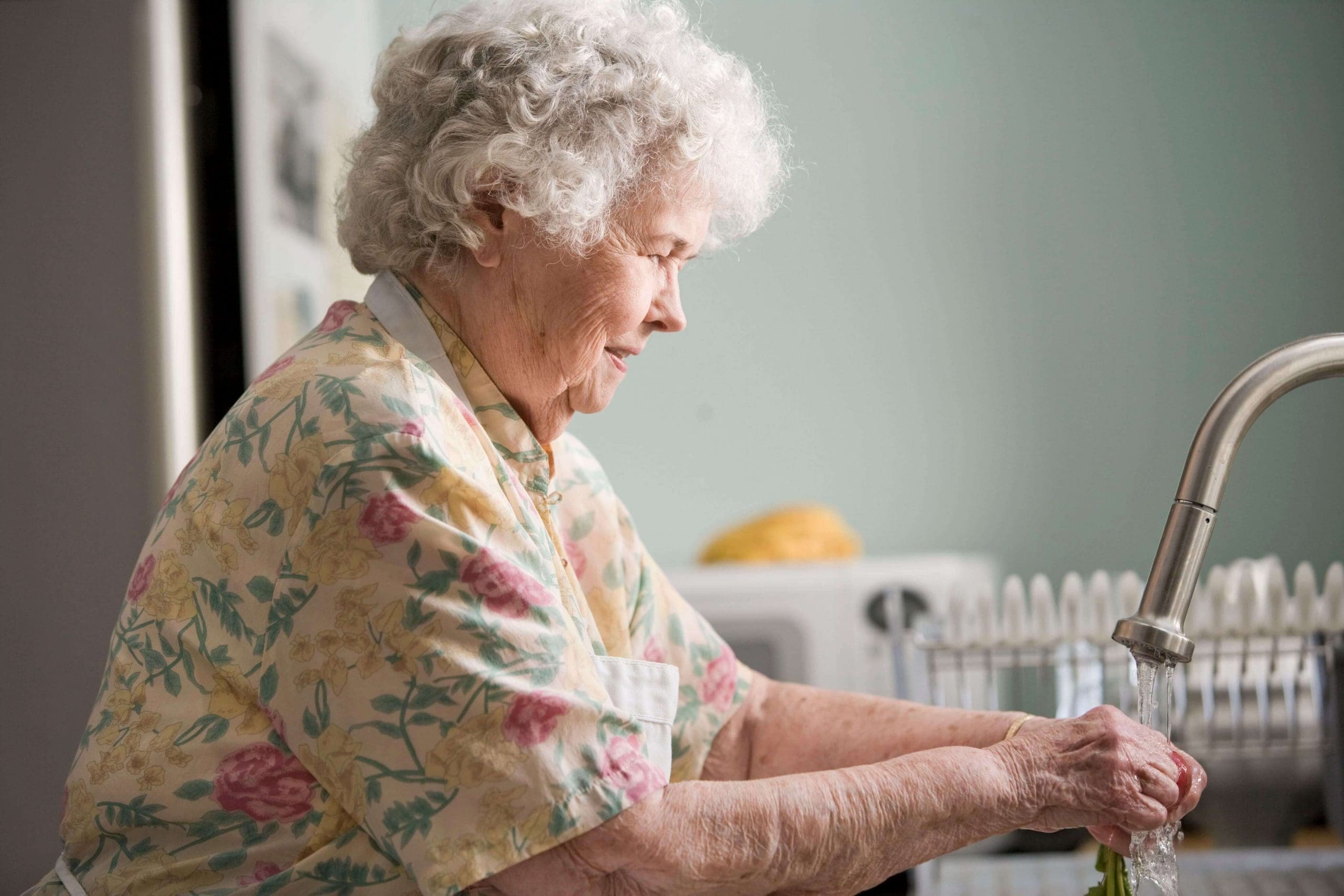 Are you concerned about having care workers in your home? Do you rely on Home Care services but are worried about continuing them in the midst of the coronavirus outbreak? You might be wondering whether or not you need to clean and disinfect your home after your carers have left.
Providers are well prepared and well trained
If you have a quality Home Care provider, you need not worry too much as they are well informed and well prepared to continue to deliver your services safely and responsibly. Care workers should all be completing the Department of Health's COVID-19 infection control training. You are well within your rights to ask your current provider whether your carer has completed this training.
Care workers have strict personal hygiene practices anyway, and these will have become much more stringent in light of the current situation. Carers will be thoroughly washing their hands just before they visit you, and again once they leave. Most carers will carry hand sanitiser with them, and many will offer to wear a mask if it will make you feel safer. Masks are currently in short supply but many providers have plans in place and orders underway.
Providers are also making it absolutely clear that no care worker is to go to work if they are unwell.
One-on-one visits
Quality Home Care providers are trying to limit exposure by ensuring that the same care worker does not visit lots of different people. This creates an added bonus for you – it means that you are very likely to have great continuity of care with the same carer visiting you each time.
In many cases, support staff, Care Managers and other workers are no longer meeting with each other face-to-face. This is a measure put into place to limit the number of people their carers come into contact with and therefore to keep you safe.
As well as providers prioritising continuity of carers, the government will be doing everything they can to facilitate continuity of care at home – at a time like this, they don't want older Australians ending up in hospital.
Social distancing
All carers will be practicing social distancing where possible. This means that they will limit their contact with you unless it is absolutely necessary. If you are receiving personal care, or other home care services that do require some contact, carers will ensure that they do so safely and responsibly to ensure you are well protected. This may mean wearing a mask or other Personal Protective Equipment, or by thoroughly washing their hands before they go about their duties.
If you don't feel comfortable, you are able to request that they wash their hands in front of you, or put on a mask if they have one available.
Home Care workers can offer even more support
We've heard many stories recently of carers and cleaners noticing things in people's homes that might need some attention and offering additional help. For example, the other day, a carer noticed that one of their customers was running low on toilet paper and popped out to buy some for them. Buying any grocery item is a bit of a nightmare at the moment and the advice is that you shouldn't be leaving your home anyway. Give your carer a shopping list so that they can go and buy the items you need for you.
Care workers can also show your family members how to perform certain tasks, such as changing wound dressings, or helping you to shower. If you are concerned about physical contact with your carer, you can ask them if some of the jobs that require contact are able to be performed by one of your family members instead. This may not always be possible, especially in circumstances where professional expertise is needed.
What you can do
If you are still feeling anxious, here are some things you can do to further limit your contact with your care workers:
Use your Home Care Package for things that don't require any contact!
Spend some time in your backyard while your cleaner is working inside
Ask your carer to wear a mask (please note that there is currently a shortage of masks, so your carer may not have one available yet)
Ask your care worker to remove their shoes before coming into your home
Request that the care worker washes their hands before completing any work
Where possible, keep a distance of 1.5m (2m is better!)
Check that they have undertaken the Department of Health's COVID-19 training
If it makes you feel comfortable and you are able, you can use disinfectant to wipe down common surfaces once your care worker leaves
Ask family members to take on additional tasks during this period of unease (this is always best if the family member also lives with you and is not leaving the home and coming into contact with others)
Remember that you are in control of your Home Care. If at any point, you feel uncomfortable or anxious, or if you don't feel that your care worker is taking the health and safety precautions necessary, you are well within your rights to ask them to leave. If this happens, call your provider and explain the situation so that they can give you further advice and information, and so that they can follow up with their carers. Good Home Care providers will appreciate the feedback and will want to work with you to ensure that you feel safe and supported.
Do you need further advice?
If you'd like to speak to an expert Aged Care Adviser about your Home Care or your provider, give CareAbout a call on 1300 036 028.