Intergenerational care: child's play benefits young and old!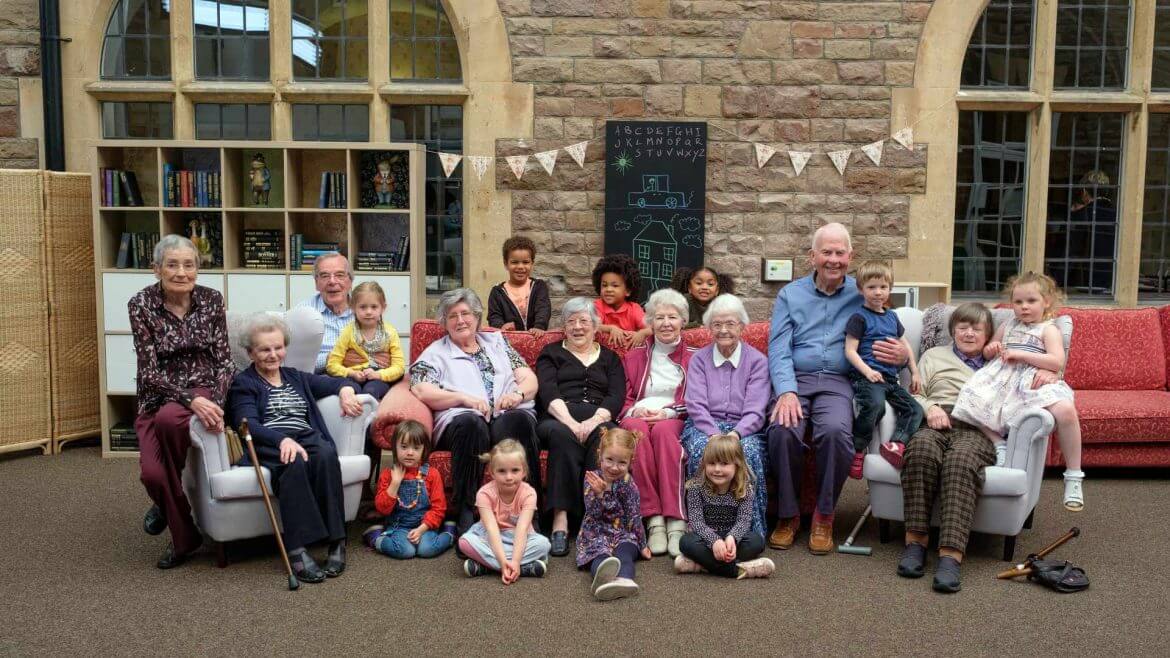 What is intergenerational care?
Intergenerational care brings together two different generations both requiring care. Older adults living in an Aged Care Home, are partnered with preschool children in a program that brings benefits to each generation and takes the strain off the carer workforce. The group are given joint activities that help the older generation to maintain cognitive function and help the younger generation to learn and grow.
Intergenerational care in Australia
Intergenerational care programs are gaining popularity in Australia, though they are still in their infancy in this country. Combining childcare and Aged Care has a wide range of benefits, including social, economic, workforce and educational.
In the US and UK, intergenerational care is more common and has resulted in significant improvements in the health and happiness of residents. The popular UK television show "Old People's Home for 4 Year Olds", follows the journey of residents in one of the biggest Aged Care Homes in Britain as they share their day with pre-schoolers. Medical and psychological assessments of residents show that spending their day with pre-schoolers is bringing about remarkable change in the older adults. A highlight from the show is when 102-year-old, Sylvia, gets up to walk again for the first time in years just to play with her new little pal.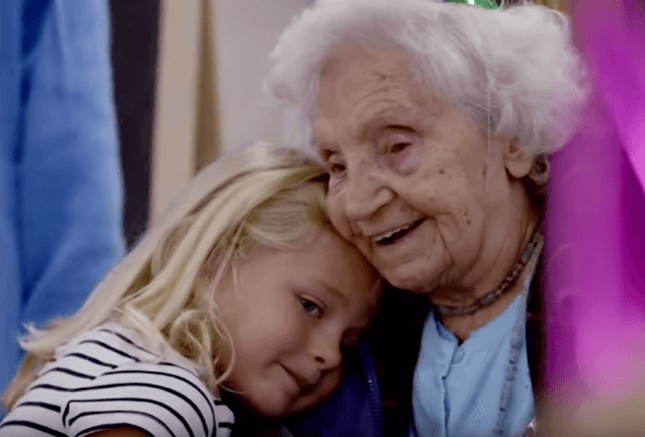 The ABC, in partnership with Endemol Shine Australia, have started filming the Australian version of the show. It is set to air some time in 2019.
Queensland-based Griffith University is currently conducting a 2-year study on intergenerational care. They have developed two models; one in which an Aged Care Home is situated next to a child day care centre and their premises are shared, the other in which pre-schoolers are transported to an Aged Care Home.
In Griffith's Intergenerational Care Project, activities are shared with the purpose of bringing together two generations to share experiences that are beneficial for all involved. The project focusses on older adults with dementia, recognising that the growing rates of this disease in Australia are alarming and solutions must be found. Elderly participants of intergenerational care programs discovered their moods, memories, mobility and cognition had all vastly improved thanks to the company of their young friends
In our society, there tends to stigma and shame attached to older people, especially those with dementia. Consequently, these individuals are known to be one of the loneliest people in our communities. However, the provisions of intergenerational learning programs have been found to provide a multitude of benefits for older adults living with dementia. 
Benefits of intergenerational care
| | |
| --- | --- |
| For Older Adults | For Children |
| Provides a sense of purpose | Opportunity to learn from and connect with the older generation |
| | Improves the behaviour that children show towards older people |
| Alter communities' perceptions of older adults and the ageing process from negative to positive | Improves children's pro-social behaviours of sharing, helping and cooperating |
| | Decreases likelihood of juvenile delinquency later in life |
| Encourages older adults to remain living in their home for longer | |
Given the social and health benefits, combined with the ageing population and workforce shortage in Australia, don't be surprised if you see intergenerational care programs popping up in your area shortly!