Listen up! The top podcasts in Australia for people with disability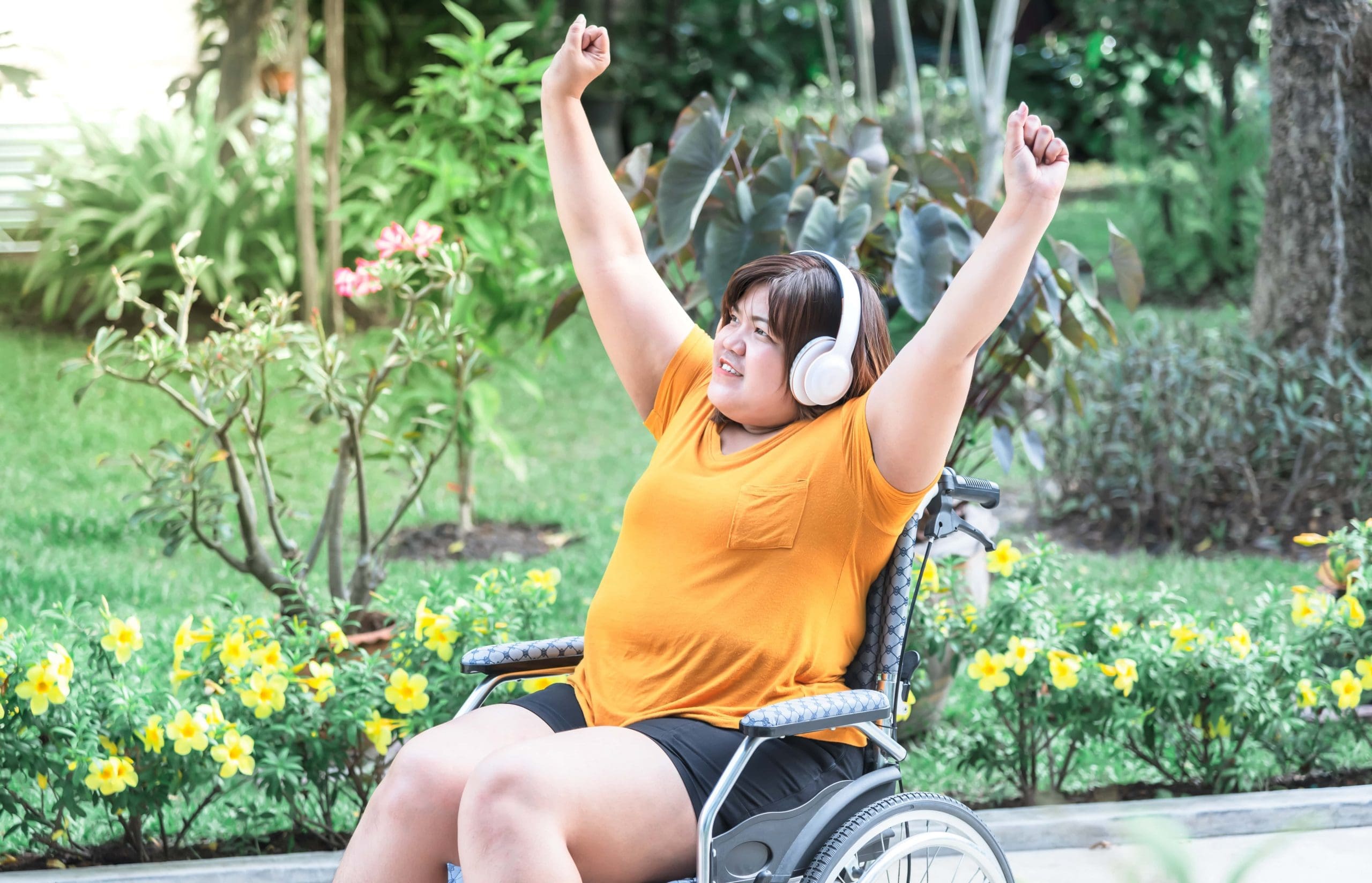 Podcasts are such a fantastic tool for learning, feeling connected to like-minded people and discovering new ideas. We've compiled lots of Aussie podcasts that are disability-related and range from tips and advice for applying for the NDIS, through to personal stories and funny anecdotes from people who are also living with disability.
Here are our top recommendations!
ListenABLE
This podcast is hosted by none other than Dylan Alcott, with co-host Angus O'Loughlin. They speak to lots of different people living with disability and challenge some of the common misconceptions about what it's like to have a disability. They ask many of the questions that others are afraid to! Take me to ListenABLE!
Adaptdefy
This podcast speaks with people who defy what you thought was possible! Athletes, adventurers, influencers and entrepreneurs discuss how they have found ways to adapt and thrive while living with intense physical and psychological challenges. Learn about some of the tools and equipment they use to achieve their goals, succeed, and find their freedom. Take me to Adaptdefy!
Inform
This one is all about personal experiences and advice from people with disabilities living in Australia. They cover the big topics: work, play, relationships, the NDIS and more. Take me to Inform!
Disability Done Different
Hosts Roland and Evie Naufal speak their mind and have the kind of conversations that come about when passionate people aren't afraid to tell it how it is! Take me to Disability Done Different!
Chronically Fully Sick
This is a podcast about chronic illness hosted by self-named "Queens of Pain", Chloe Sargeant and Joanna Nilson. They discuss all the wondrous joys and justifiable woes of living life with unrelenting pain and fatigue, along with all sorts of generally silly and straight up rude garbage. (Understandably, there's quite a lot of swearing). Take me to Chronically Fully Sick!
Reasonable and necessary: Making sense of the NDIS
If you're trying to navigate the NDIS, this one's for you! It covers many different aspects of the NDIS and provides examples of how everyday Australians are accessing and using their NDIS funding. Take me to Reasonable and Necessary!
One in Five
This podcast explores some of the most complex issues facing people with disability today. It features a range of experts including people with disability, researchers and people working in the disability sector who talk about what we can do to improve the lives of people with disability. Take me to One in Five!
Australian Society for Intellectual Disability Podcast
Advocates for people living with intellectual disability, this podcast covers everything from being heard, to being connected, staying healthy and safe, and taking action. Take me to ASID podcast!
VALID podcast
The VALID podcast provides a range of advocacy and information programs that knit together to support people with a disability on their journey towards empowerment, inclusion and a good life in the community. Take me to VALID!
Blind Citizens Australia podcasts
There are multiple series of this podcast, where you'll find personal stories, tips and advice for mental health and discussions about diversity in our community. Take me to Blind Citizens Australia!
Supported Decision Making podcast
This is a fantastic series that helps build skills in supporting others in their decision-making. This podcast is great for people who are caring or advocating for someone with disability who has felt that their decisions have been ignored or undervalued. Take me to Support Decision Making!
Grow Bold with Disability podcast
Do you like conversations that get down to the nitty gritty? This one discusses the taboo, the uncomfortable and funny side of living with disability. It also covers important aspects of living with disability and key movements in the disability sector. Take me to Grow Bold with Disability!