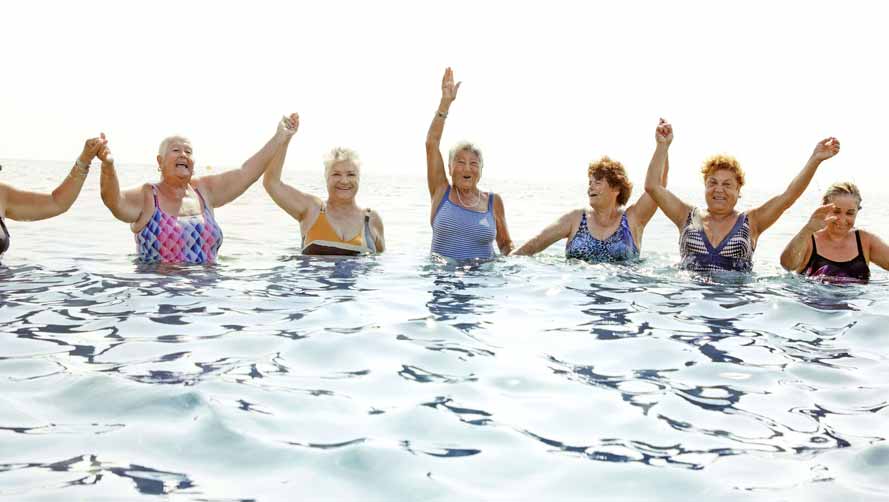 In-home care: How to Get More Bang for your Buck
It's about to get really interesting in aged care. Really! In the next few weeks, a major shake-up of the way in-home care is funded will take effect, giving senior Australians much more say in the quality of the care they receive at home.
From February 27, these changes will hand new powers to those using the government's Care at Home services, services used by a growing number of Australia's 3.7 million older citizens.
Gone will be the funding model of old in which home care providers have the upper hand (through non-portable funding allocated to the home care provider) replaced by a system where funding for home care packages are assigned to eligible consumers instead. Packages will be portable, meaning a consumer can take it with them, as well as any unspent funds, to another provider, anywhere in Australia.
It all boils down to one key benefit for senior Australians seeking in-home care: choice. More buying power means more say in the way Care at Home services are delivered. Ultimately, this means more bang for your buck when it comes to directing your dollars to in-home care providers.
Under this new user-pays model, the idea of just 'putting up' with substandard care to avoid the hassle of changing providers (a common situation for many older Australians) no longer flies. Providers will have to lift their game in the areas of choice, flexibility and cost to stay on top of the wants and needs of their customers.
That's good news for you, the consumer, who can expect to get more bang for your buck, particularly in common "pinch point" areas like:
Consistency in care:
A lack of relationship with a carer is a common complaint amongst people receiving Care at Home. One of the main issues can be inconsistency, with different carers showing up each week, depending on who is rostered on by the care provider. This is something many consumers would improved and change if they could.
Flexibility.
Planning for the unexpected is not a strong point in many existing Care at Home arrangements. For instance, if you book an in-home cleaner and are then suddenly taken ill and want to cancel that arrangement, your provider should have the flexibility to accommodate that wish. Often consumers or patients up until now have had to fit in with providers timetabling, some of whom structure their rosters weeks, sometimes a whole month in advance. New arrangements will give consumers more individual care when they need it most.
Choice.
From February 27, you are in control of your care provider – if you don't like their service you can choose another one. Better quality, individualised care with improved choice means if want someone to come around at 10pm to help feed and shower you– then that's what you should be able to get. Care on your terms!
Cost.
Administration fees are a common frustration with Care at Home packages, sometimes swallowing up 40 per cent of the final cost of care. A switch to a user-pays model is expected to bring about a much-needed improvement in transparency around fees and charges and, in turn, compare aged care providers.
There's no doubt that aged care providers will have to work harder on their report card if they are to attract and retain your business under the new funding arrangements. The "increasing choice" model of home care is a chance for consumers to vote with their dollars and transform the care they receive to their benefit. For the providers, it is a timely reminder to never lose sight of the fact that the customer is always right!
Our team of Aged Care experts, can help assess your exact needs, carry out a comprehensive search and help you select a provider that is the perfect fit for you.
If you would like to reassess your Care at Home provider and explore all your aged care services and options, in finding better or more suited quality care contact CareAbout on 1300 537 354.