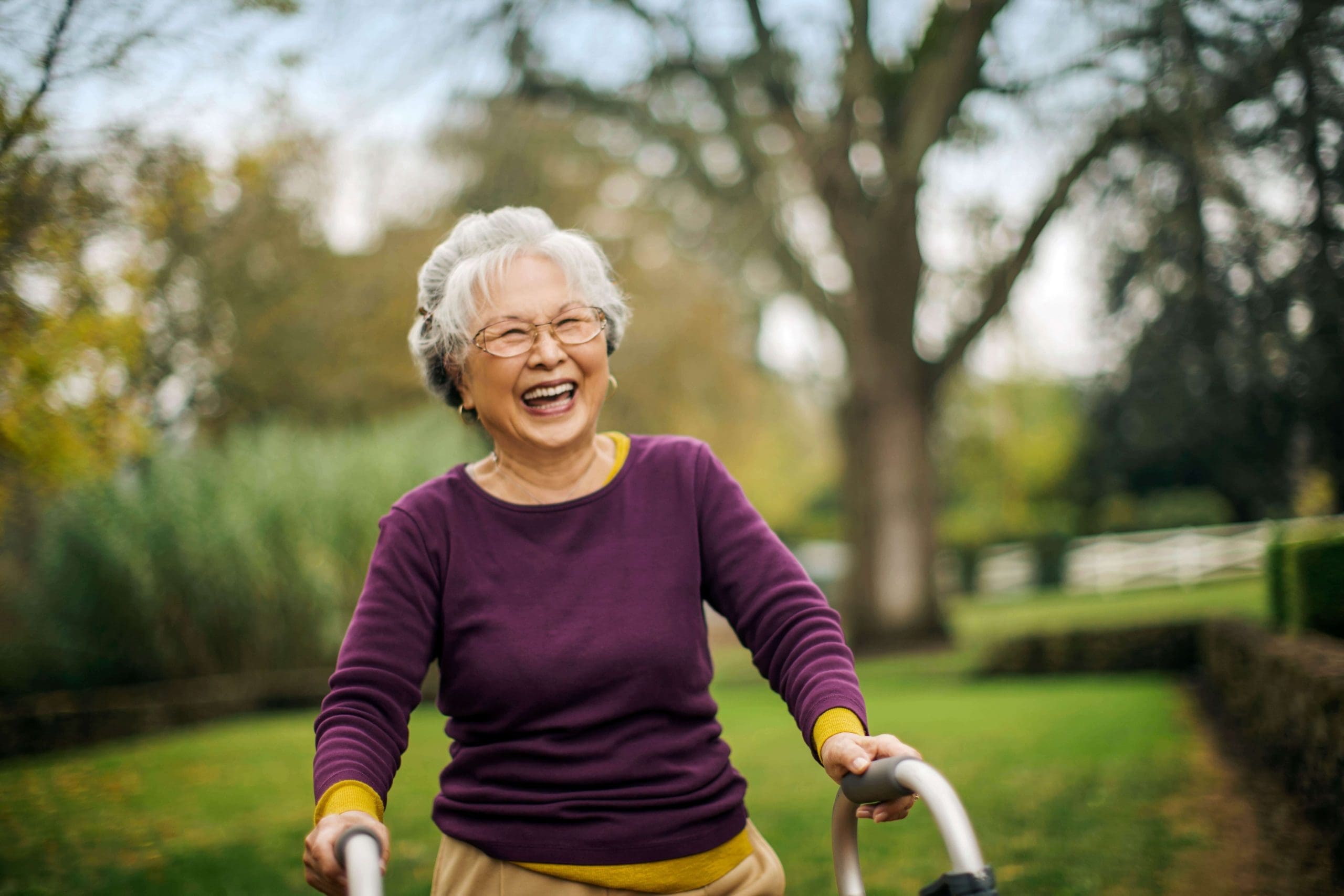 CareAbout's recent survey of over 1,000 Home Care customers revealed that a lot of you want more mobility and physical therapy services from your providers.
Many of you told us that you wish that you had more clarity of the physical therapy options available to you, better access and frequency of physiotherapy services, and were feeling concerned about your mobility.
Keeping up your mobility is so important to your ability to stay in your home for longer. The tricky thing with mobility is that once you stop, it can be incredibly difficult to get it back. So, the key to maintaining it is to do little bits every single day. Keep moving!
What physical therapies are available with a Home Care Package?
Your Home Care Package can be used for just about anything that will help you to stay safely in your home. So, if you feel that improving your strength, flexibility and balance is key to this, your Home Care Package can be used for a range of physical therapies such as:
Physiotherapy for massage, strengthening, exercise programs, balance training
Occupational therapy for assessment and recommendation of any aids or equipment (or home modifications) that can help improve your ability to move and stay balanced
Hydrotherapy to build strength and flexibility in a low weight-bearing environment
If you find it difficult to get out, many physiotherapists and most occupational therapists will visit you in your home, or offer their services via telehealth. You can also use your Home Care provider to help you with transport to your physical therapy appointments.
There are a lot of things you can do at home to help with mobility!
Whether you used your time during COVID to get out in your local area and walk more, (or if you are like some of us and spent a lot of extra time on the couch!), the new year is a great time to reinvest in some personal mobility goals.
If you kept up and maybe even improved your mobility habits, make sure you maintain them now that any lockdowns are over! Or, if the lockdown caused you to get into bad habits, make sure you gently get back into the swing of things.
Enlist the help of your Home Care provider! Don't try and do too much on your own, you can use your Home Care to help you out with at-home exercise programs, or just for a helping hand while you take a nice walk around the block.
If you're keen to work on your strength and balance, you can ask a physiotherapist to write you an individually-tailored program that your care workers can then help you to go through at home.
Did you know that even simple day to day tasks, like cleaning, gardening and cooking can help you to maintain strength and flexibility, and reduce your risk of falls (just make sure you leave the trickier jobs for your care workers!).
If you want to find a provider who has great physical therapy services, speak to a CareAbout Adviser on 1300 036 028.