Social and Community Participation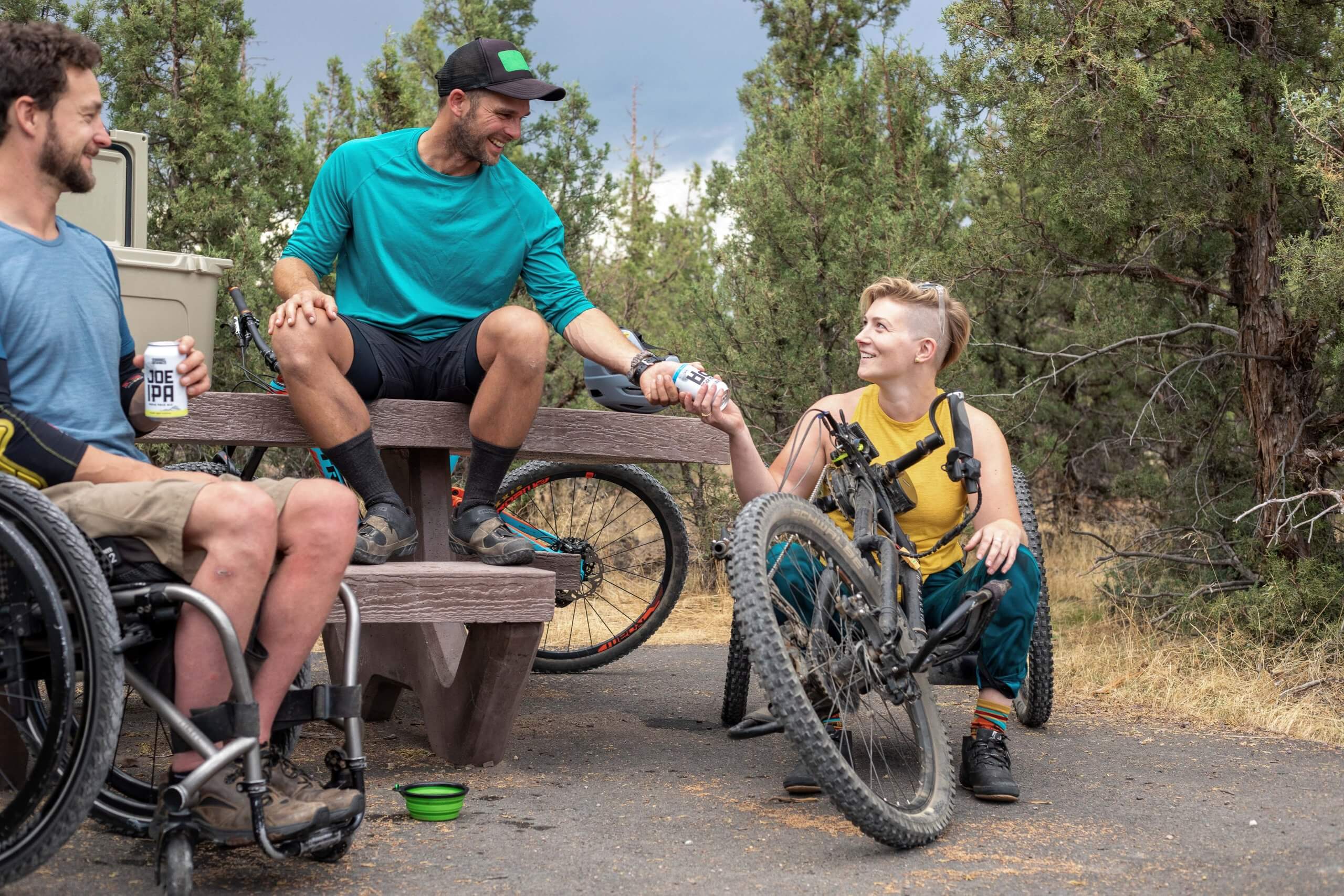 By nature, we're all social animals and there's an abundance of research that proves companionship and community involvement play a vital role in our overall health and happiness.
For people living with a disability, however, socialising and participating in community can often be difficult and many people in this situation experience feelings of loneliness and isolation.
The benefits of social and community participation
For people living with a disability and their carers, social participation has many benefits:
it can lead to an improved sense of well being
it increases participation in the workforce, resulting in economic benefits
it creates networks among people
it breaks down stereotypes
it can lessen longer-term care and support costs and may prevent people with modest needs requiring higher and more costly levels of care in the future
The role of the NDIS
The overall aim of the national NDIS insurance scheme is to provide lifetime support to people with a disability and improve their outcome in life. This includes providing reasonable and necessary supports so people are able to enjoy the same opportunities as the rest of the community.
Eligibility
As an NDIS participant, you may be eligible for social and community participation funding. This category of funding falls under both the 'Core' and 'Capacity Building' sections of your NDIS plan.
Assistance with social and community participation is a funded support category that you can find in your NDIS plan, under 'Core Supports'. This funding covers the support you need to meet the goals you have relating to participating in community, social or recreational activities. These activities may be provided in a centre, such as a gym, or in a community setting. You also need to be able to demonstrate they are reasonable and necessary, depending on the goals you have identified in your NDIS plan.
Under 'Assistance with Social and Community Participation', the NDIS may fund a support worker to support you to:
attend personal development classes within a social group
take an outing, holiday or go on a holiday camp
visit the local library, see a movie or go to a concert
join a sporting club or another group activity
attend a community event
accompany you to a music concert
The rate you pay your support worker under your plan may vary, based on the day of the week, the time of day and the level of support you require.
Capacity Building Supports
'Capacity Building' is another funded support category that you may find in your NDIS plan.
This category of funding can be used to pay for tuition fees, art classes, sports coaching and similar activities that build your skills and independence. Funding may also be used to establish volunteer support networks in your community, as well as mentoring and peer supports that benefit you.
To access NDIS funding for these supports, you must be able to demonstrate that all these activities are reasonable and necessary and fit in with the personal goals you have identified under your NDIS plan.
What social and community activities are funded?
Specific examples of support that can be funded through your plan include:
A limited number of lessons could be funded to enable you to try out a recreational activity and test your capability and interest in pursuing this activity, such as horse riding, art, dance or singing classes.
Attending a camp or group designed to build your relationships skills and offer a range of activities and opportunities to explore wider interests.
Purchasing the customised tools you need because of your disability. For example, if you want to play golf and need to buy an adapted golf club to play, or if you want to attend a drumming class and need to buy an adapted glove to allow you to grip the drumsticks.
If you are living with a disability you are entitled to be able to access the same opportunities as the rest of the community and enjoy all the benefits social participation has to offer.
Your NDIS funding can help you to do this, together being matched with qualified and appropriate support workers who can work with you to achieve your goals in this area.