Social distancing activities for seniors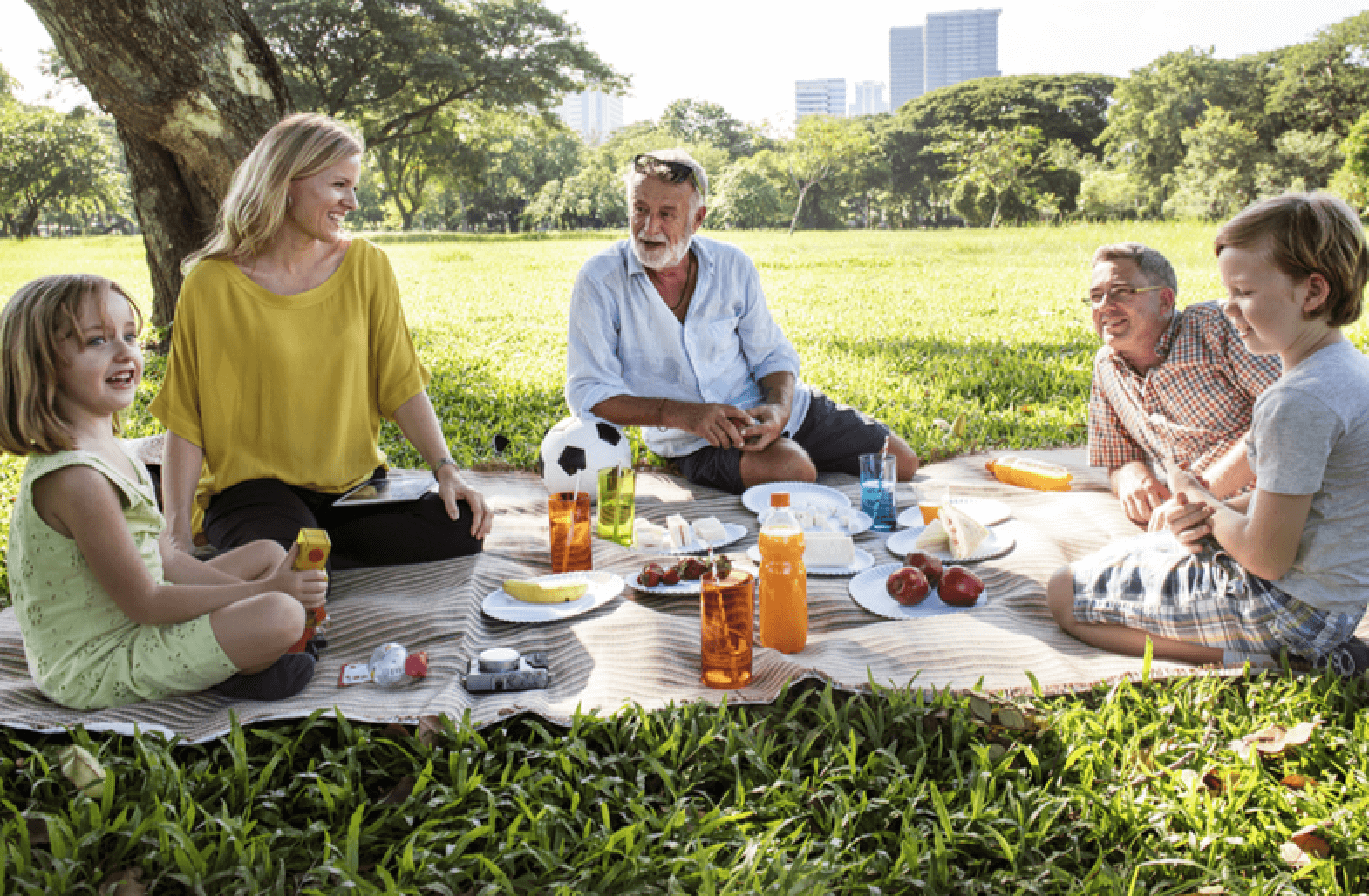 Australia is slowly getting back to normal, but there are many people who are still taking extra precautions and practising social distancing.
If you're over 65 you might still be feeling vulnerable and reluctant to jump back into some of your pre-pandemic activities. However, watching others get back into the swing of things can be difficult. If you're feeling left out, here are several fun activities that you can do whilst still keeping yourself safe.
Depending on your own preference and level of comfort, these activities can be tailored so that you can do them alone, with another, or even with a small group of people.
Research and record your family history
Learning about your family history and recording it is an incredibly valuable thing to do. This is a great activity to do in collaboration with other members of your family.
You can go back as far as your own knowledge allows you, or you can discover parts of your family history that you aren't already aware of. There are many websites that will help you to discover your family lineage – you could even take a DNA test and discover a lot about your ancestry.
Creating a family tree is a great way to display your family line and is easily shareable with other family members. You can create a physical version yourself or use an online tool to build one for you.
Check out ancestry.com.au – they have a free 14 day trial that will help you to dive into the project and start discovering and displaying your past.
Virtual book club
Whatever your favourite in-person activity is, it's likely that there is now an online version! If participating in something online feels a bit strange, don't worry, you'll soon get the hang of it! It can be a great way to connect with like-minded people who share similar interests, without having to be face-to-face.
If you're an avid reader, finding an online book club is a great start to your online community exploration. Even if you aren't an experienced reader, joining a club can help to spark your interest in reading and give you great book recommendations.
To get started, here are some book club recommendations
ABC Book Club is a free nationwide online book club combined with a radio program
City of Melbourne online book club (FREE)
Riverbend Books, The R Club is a Nationwide online book club which also sends you the chosen book each month ($45 per month)
City of Sydney online book club (FREE)
Create a family recipe book
Preserve your family recipes by creating your very own cookbook! What a great exercise this one is, and once finished, will make a perfect and treasured Christmas present for all of your family members.
Collate all of your family recipes so that they can be remembered and used by current and future generations. If you need some help gathering the recipes, make sure you involve others in your family and turn it into a fun group project!
Once your recipes are collected, you can create a hand-written book (or two). This might feel more personal and special, as they are true originals! However, they can be time-consuming and difficult to share with a lot of people.
So, you can use an online book builder to pull the project together into a beautiful, shelf-ready product! You can print as many copies of this as you like, or add to it at a later stage and have a second, revised version!
Productive Garden
Gardening is a great activity that you can do alone or share with others . Why not offer to create a veggie garden with your grandkids, teaching them how to grow and care for their own produce.
A flourishing garden requires lots of love and attention, which will provide you with an ongoing routine and connection with the person or people you've created it with.
Once your veggies are ready to pick, the preparation and cooking of them can give you yet another activity to share with your loved ones.
Picnics in the park
Everybody loves a picnic! Sunny days surrounded by nature and friends and family. What could be better?
Picnics in the park are a great way to spend time with your family and friends in an outdoor setting where the risk of covid transmission is much less.
Sharing food, stories and laughs will fill your belly and your soul with warmth and goodness!
Not sure what to take? Some foods travel well and suit a picnic but others don't! Check out these great picnic-specific recipes to spark some new ideas!
Download our FREE guide to Home Care!
The People's Guide to Home Care
Download this invaluable guide to give you confidence in your Home Care choices.