Spring has sprung – 8 tips to get you ready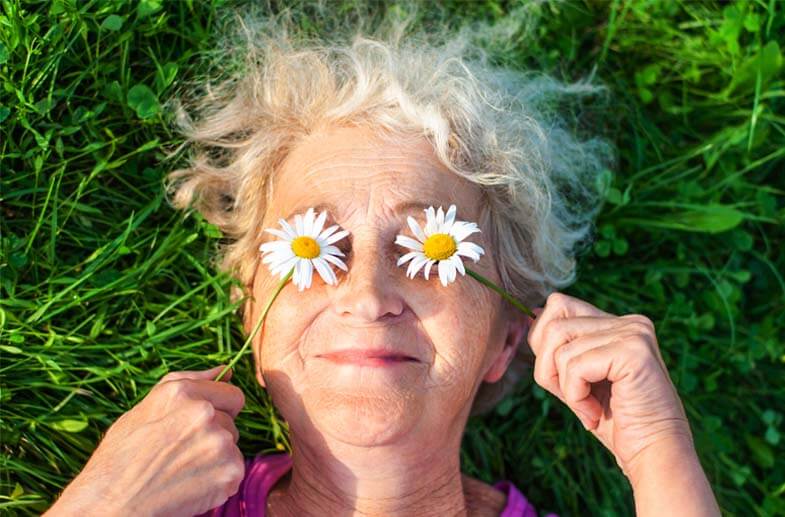 You can sense the change in the air. The blossoms are out, daffodils are sprouting and the days are clearer and bring some much-desired warmth. Spring has always been a time for celebration and renewal as we start to emerge from our less active and less social winter lives. Take inspiration from all the newness around you; the budding jasmine, the increased birdsong and the new leaves and shoots bursting everywhere you look.
Now is the perfect chance for some spring cleaning, reaching out to friends and family, getting back to exercising and swapping your warming roast veggies for some fresh spring salads.
Things to sort around the home
Let's face it, you get used to mess and clutter or things that are broken or dirty when you see them every day. Take the time to look at your home with fresh eyes moving from room to room and noting down the things that don't work for you or that are broken, cluttered or dirty.
Cleaning
Clutter of the home can lead to clutter of the mind. If you have a Home Care Package you can use it to get some help to organise a clean, or to help you sort through your things. Start with one category at a time, such as your clothes or books and slowly work your way through them asking yourself what you truly need. And remember to donate what you don't need to your local Opportunity Shop or charity.
Gardening
Are things looking a little overgrown? Your lawns will have loved the rain and cooler weather of winter and it's highly likely that they're not looking their best. Arrange a gardener to come out and take care of your lawns, as well as prune back any trees or rose bushes you may have. If you have a Home Care Package, you can use it to pay for gardening and mowing services.
Clearing your outdoor pathways will also make it safer and easier when head out into the yard to enjoy the spring sunshine!
Reshuffle clothes
Swap your winter woolies for some cooler clothing. Winter clothes can be bulky and difficult to store but it is handy to get them out of the way during the warmer months when they're not needed. Have you tried using vacuum storage bags? They're a great space-saver, and they keep your clothes safe and protected from those pesky clothes moths.
Change bedding
With the weather about to heat up, you may want to change that heavy winter bedspread for one that is a little lighter. If you store your off-season bedding in a high cupboard, make sure you ask someone for help retrieving it!
Shopping
Are you craving some fresh spring veg? Supermarkets and farmers markets are bursting with new-season produce at this time of the year. If you can't get to the markets on your own, ask a friend, family member or a care worker to assist you, or to do the shopping on your behalf. Be sure to give them a list of all your favourites!
Service your air conditioner
If you have an air conditioning unit, look at having it serviced before you turn it on for the first time. A build-up of dust over the winter months can clog up the filter and cause problems or create inefficiencies that can lead to an increased electricity bill!
Refresh your mind
As with any focus on health, it always needs to be partnered with a consideration of the mind. If you can get outside, find a quiet place in the dappled light and close your eyes. By removing a sense your other senses will start to sharpen.
Breathe slowly through your nose and out through your mouth, eyelids closed and head turned to the sunlight so shapes of light and movement flitter across your inner eye. Allow your body to relax beginning at your feet and slowly noticing any tension and discomfort that you consciously seek to flow out of your fingertips and up into the sky around you. Breathe slowly and equally on the inhale and exhale. In through your nose and out through your mouth allowing yourself to simply be. Taking the time to be in your body and release worries and tension will assist in clear thinking and a sense of inner peace.
Reconnect with friends and family
Winter can be a time of hibernation. Often a meet-up with a friend or family member becomes too big an obstacle to overcome with early darkness, icy winds and slippery roads. With finer weather now is the time to reach out to family and friends and meet up. If you're up for it combine a walk and a catch up. We often organise catch-ups around a drink or a meal – these are all nice things to do but combining some exercise and some company is a great way to reactivate your body and your relationships.
If you're organising a get together for a bigger group try meeting at a park where there's chairs and tables for people to sit and easy access to amenities. Children can bring bikes and scooters or make use of the play equipment and older people will enjoy being part of it and watching younger generations play and interact. Your local Council will have a list of parks and their amenities in your area. Make sure there's car parking close by and paved paths so walkers and wheelchairs can easily roll.
Are you looking for a great Home Care provider?
If you have a Home Care Package, CareAbout can help connect you with a great provider. Get in touch today for a free consultation with one of our Care Advisers.