The carer's journey. What's Your Story?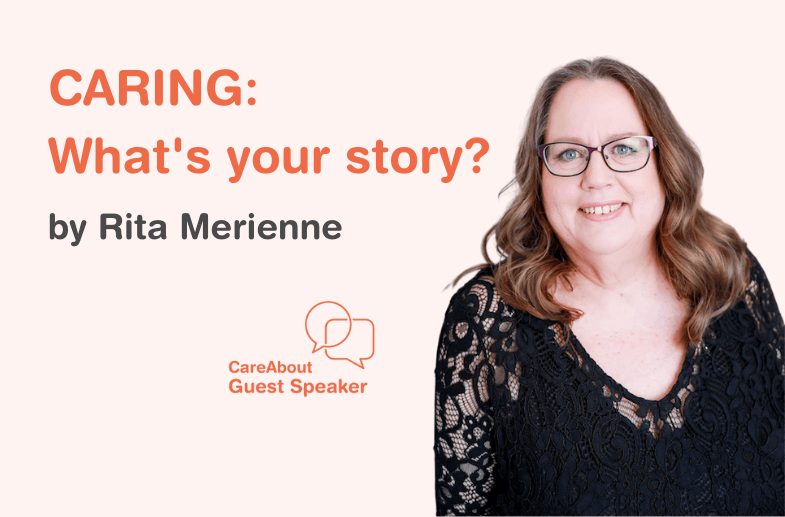 Everybody has a story and that story deserves to be heard.
Following on from my last article where I compared the caring journey to being in a movie, I'd like to share with you why The Story, or the script is the crucial element of any caring journey.
Just like any great movie, the caring journey will have many tales. Some happy, some sad, some yours and some of other family members, however, they have one thing in common – they all deserve to be heard.
It doesn't matter if you are caring for your aged loved one in your home, their home or a nursing home, it is an emotional journey and sometimes we forget to listen to each other. We can get so caught up in our own involvement that we overlook the fact our loved one also has a story to be shared and perspective to be heard.
Your loved one's story
Your aged loved one's story is about their life and what has bought them to this point in time. Their thoughts and feelings mixed in with the special things that make them who they are. The caring journey is a time to reflect on that story together, and create a new one.
I thought I knew our father's story. I've heard it, lived it. I knew the why, the how and his background, but it turned out his story was different to what I had presumed. It wasn't until I became our father's main carer and we would sit and talk that I found out things that I never knew. I heard his story as he shared his memories with me. It was an honour and a privilege to listen to those memories. I know it gave him great joy to share them too.
Your story
Your story is as important as everyone else's. Often carers spend so much time caring for others that they forget about themselves. They forget to make some memories, or alternatively, their only memory is running themselves into the ground caring for everyone around them. If you are a carer, stop and take some time for you. Create the memories that will last a life time so you can share them with your loved ones too.
However, it is much more than just creating memories. It is also giving yourself time and space to express your thoughts and feelings. Being able to be you. It's okay if it's not always happy thoughts and feelings, it is important to express all of you.
Their story can be easy to forget when you're a carer. Not only the story of your loved one, but also the story of everyone around you. Just like the understudys in a film, your family, friends or other caregivers need to get the chance to shine and share their story sometimes. When we stop listening, we stop caring, and it's easy to lose perspective when you're a carer. You may not agree with the stories of thoes around you, but it deserves to be heard.
Make sure you collect stories!
Throughout your carers journey, there are many ways to capture stories:
Photos and videos – we all have a mobile phone nowadays and it is easy to snap a pic or press play to capture special moments. There are great services available to take film your aged loved ones sharing their memories by asking specific questions to extract their story. It's important to remember that our aged loved ones didn't have that technology available to them, oftentimes all they have are memories. Capture those via video and photo as best you can.
Your stories – journaling is a great way to capture your thoughts and feelings and I highly recommend this for everyone.
Other's stories – as you listen to others around you, ask about their stories with your loved one too. Family gatherings are great for this. Why not have a family dinner and ask everyone there what their favourite memory is? It can have a theme – Christmas, parents, childhood! Don't forget to record them.
When you take the time to get to know their wants, needs, likes and dislikes it will make the caring easier. It will make them feel engaged and included. However, the best thing of all is that you will be getting to know your aged loved one in a different way.
Don't make your visits all about caring, have some fun and engage!
This is the perfect time to remind you that it doesn't mean you don't love your aged loved one if you outsource some of the "chores" so you can spend quality time with them. Alternatively, it means you love them so much that you want to spend time together rather than doing the laundry, cleaning or any other domestic chore. Make the time well spent.
The greatest gift you can give your aged loved one is to be present.
What's your story, is it being heard?
Any comments, questions or feedback is gratefully accepted – just send me an email to [email protected]
I'd love to hear your story.
Until next time – you matter to me!