Time to ask for help – 7 signs your loved one needs support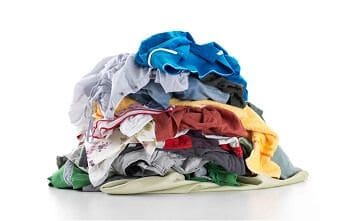 Humans tend to be stoic. We like doing things our own way and under our own steam. We value our independence, our free will and want to live life our own way. It can be difficult to ask for help. But as we get older there comes a time when we may need some extra support to remain independent and safe in our own home.
Reading this you may be thinking of a parent or loved one that perhaps isn't coping. It could be a general sense that everyday tasks have become overwhelming or a series of little things that you've noticed that might be adding up to suggest they may need a helping hand.
So what are some of the signs that it's time to organise some extra support for your loved one?
1. There's no fresh food
Look in the fridge. Is there fresh food? Is the food within its use by date? It may be getting too difficult to get to the shops or to prepare meals.
2. Limited mobility
Observe the way your loved one moves about their home. Can they easily get up from chairs, reach the cupboards they require and safely shower?
3. Unusually vague and forgetful
Listen and ask questions – find a time when you're not busy and don't have the competing demands of work or children. Spend time listening to your loved one and checking in on their physical and mental wellbeing.
4. Dirty and inappropriate clothing
Notice your loved one – are their clothes clean? Are they dressed appropriately for the weather?
5. Soiled sheets and towels and a dirty home
Look around the house – are the towels and sheets clean and the bed made? Are there piles of washing or none at all? It may be that your loved one is finding housework too difficult.
6. Home and garden needs maintenance
Does the home require a good clean? Is the garden overgrown and needing maintenance?
7. Limited social contact
Is it hard for your loved one to get to social gatherings or attend medical appointments? Do they need help arranging transport to stay connected?
Don't leave it too late to arrange extra help for your loved one. Government subsidised Home Care Packages have a wait list of up to 12 months and by then an Aged Care Home may be the only option – self funded care options are available while you wait for subsidised care.
Get the ball rolling by contacting CareAbout  1300 536 707  to discuss your options.