Unspent Home Care Package Funds Reach $1.5b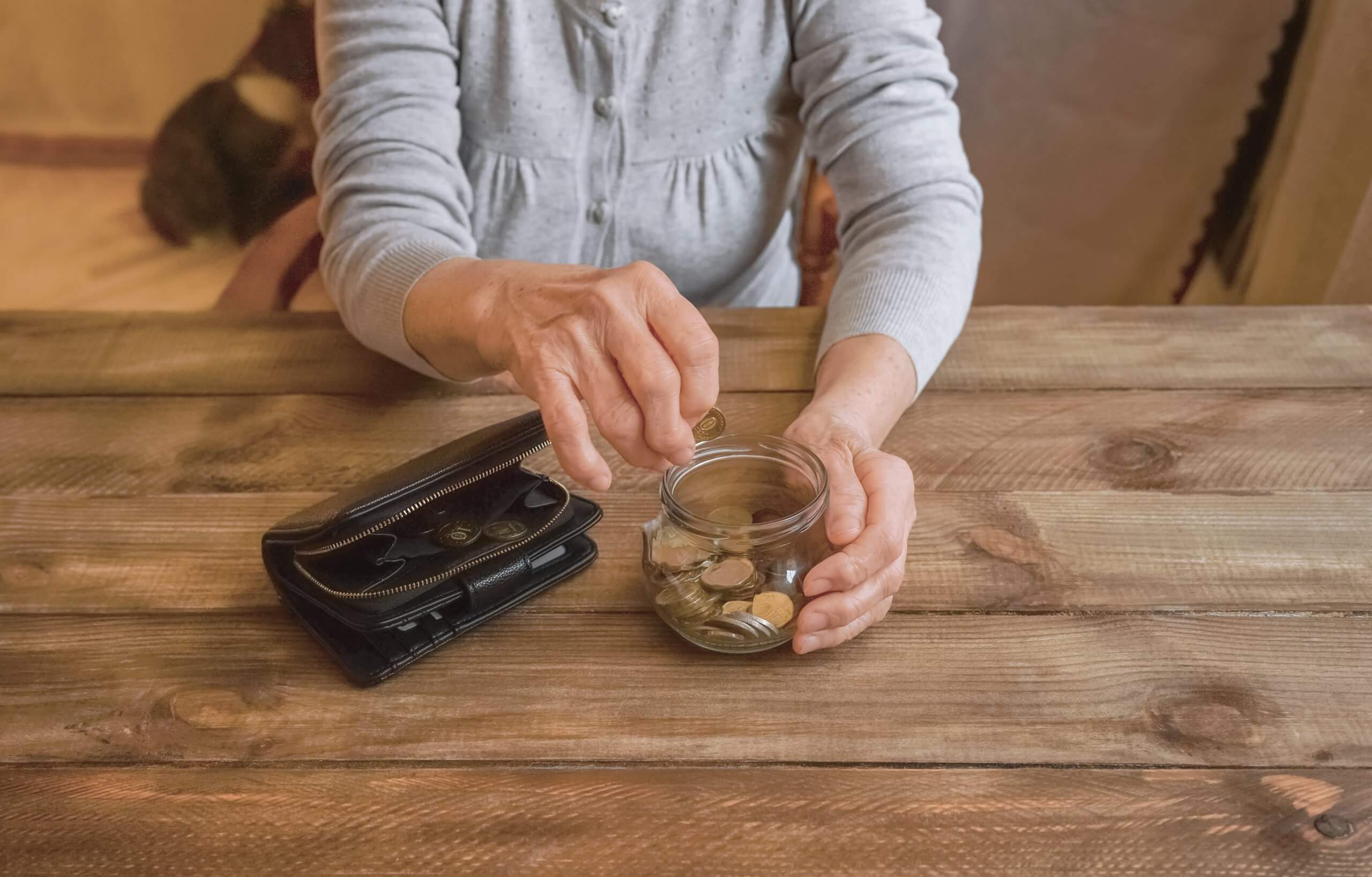 Unspent funds have been an ongoing issue with the Home Care Package Program. New Home Care Packages aren't being released quickly enough to cater to the needs of the almost 100,000 people waiting, and many are dying or being forced into Aged Care Homes while they sit in the National Prioritisation Queue.
People in the queue are desperately waiting for much-needed support to become available, yet while they do, the unspent funds of current Home Care Package customers are continuing to pile up, now reaching $1.5 billion!
What are unspent funds?
Unspent funds are an accumulation of money allocated to Home Care Package customers that they do not use. The funds continue to accrue as people spend less than what they are allocated each month.
Unspent Home Care funds continue to rise, increasing by almost $300 million since the last figures were released in January. Data from the last six months of 2020 show each Home Care client is now holding an average of $9,901. This is $2,000 more than just a year ago.
What causes unspent funds?
There are several causes of the unspent Home Care funding that continues to rise; some originate with the Home Care customer and some with Home Care providers.
Here are the main reasons why home care funds aren't spent:
1. Rainy day stockpiling
Many Home Care customers hold onto funds because they are building up a "rainy day" bucket of money – ensuring that there is some money available should something happen to them, like a fall, illness, or to use for respite when their primary carer is unavailable.
This last reason, respite care, is likely to be addressed soon. One of the Royal Commissions recommendations is that funding for respite care sits outside and separate to Home Care Package funding. Hopefully, this will mean that customers no longer have to 'save' their funding in fear that something might happen to their primary carer.
2. Contingency fees
Some providers will charge their clients something called a contingency fee. This is an amount that is taken out of the Home Care Package each month and set aside This is essentially the same thing as a rainy day fund, yet it is directed by the provider and may not be the choice of the customer. Sometimes, customers won't even know it is being taken out, or understand what it is for.
This money doesn't become money that the provider can use for their own means, it remains the property of the customer, to be used when they need it.
3. Saving for a particular service or product
If there is something specific that a Home Care customer wants or needs from their Home Care Package, but they don't yet have enough funding, they may stockpile the money until they reach the amount necessary.
We often see people 'saving' for things like home modifications to make their living space safer and more accessible. The most common modifications to a home are the addition of ramps or hand rails, and renovations to the bathroom (such as removing an over-the-bath shower) in order to improve safety.
4. Lack of understanding of Home Care Packages and how to manage them
In our experience, many Home Care Package customers do not know what their Home Care Package is intended for, what their funding amount is, or what they can use it for. We've even come across a large number of people who don't even know that they have a Home Care Package.
Education and understanding around Home Care Packages is lacking and is leading to funds accumulating instead of being spend on much-needed care and support.
Sometimes providers too, don't have the right knowledge or processes to assist their customers in budgeting and planning well for their Home Care Package usage. An experienced and well-oiled provider will tailor a Care Plan for their customer that uses the Home Care Package in the best way for their client.
If someone has a Package upgrade (moves to a higher level of Home Care Package), the government automatically increases the amount of money in their Home Care Package account. If a provider doesn't have good processes in place, this can often get missed and the Care Plan remains the same, with the customer receiving the same amount of care and support as they were before on their lower level Package. Therefore, the additional funds keep building up and are left unspent.
Will recent changes to Home Care funding make a difference?
From February, the way that Home Care providers were paid for Home Care services began to change, with payment in arrears being the new process. Previously, providers were given the entirety of their customers' monthly Home Care Package payments, and accessed this funding at will to pay overheads and wages for the services provided. Now, providers are not given their customers' funding and it is instead kept by the government. Providers will now need to first deliver the service to their customers and then invoice the government for the services provided.
While this does prevent providers from holding onto unspent funds, it does not actually solve the underlying causes of unspent funds – and really just shifts the keeping of them from providers to the government.
The solution?
In order to solve the problem, Home Care clients and providers should continue to receive clear and consistent education around the intent, use and proper management of Home Care Packages.
Perhaps larger, more expensive services such as respite and home modifications should sit outside the Home Care Package funding. This would reduce some of the fear around needing to stockpile money for future events or big ticket items and instead allow customers to focus on the day-to-day care that they need.
Find a provider who will make sure you get the most value from your Home Care Package!
It's important that you're getting the care that you need and you're stockpiling money unnecessarily. Get the right advice and a Care Plan that is tailored to your needs, now and in the future.