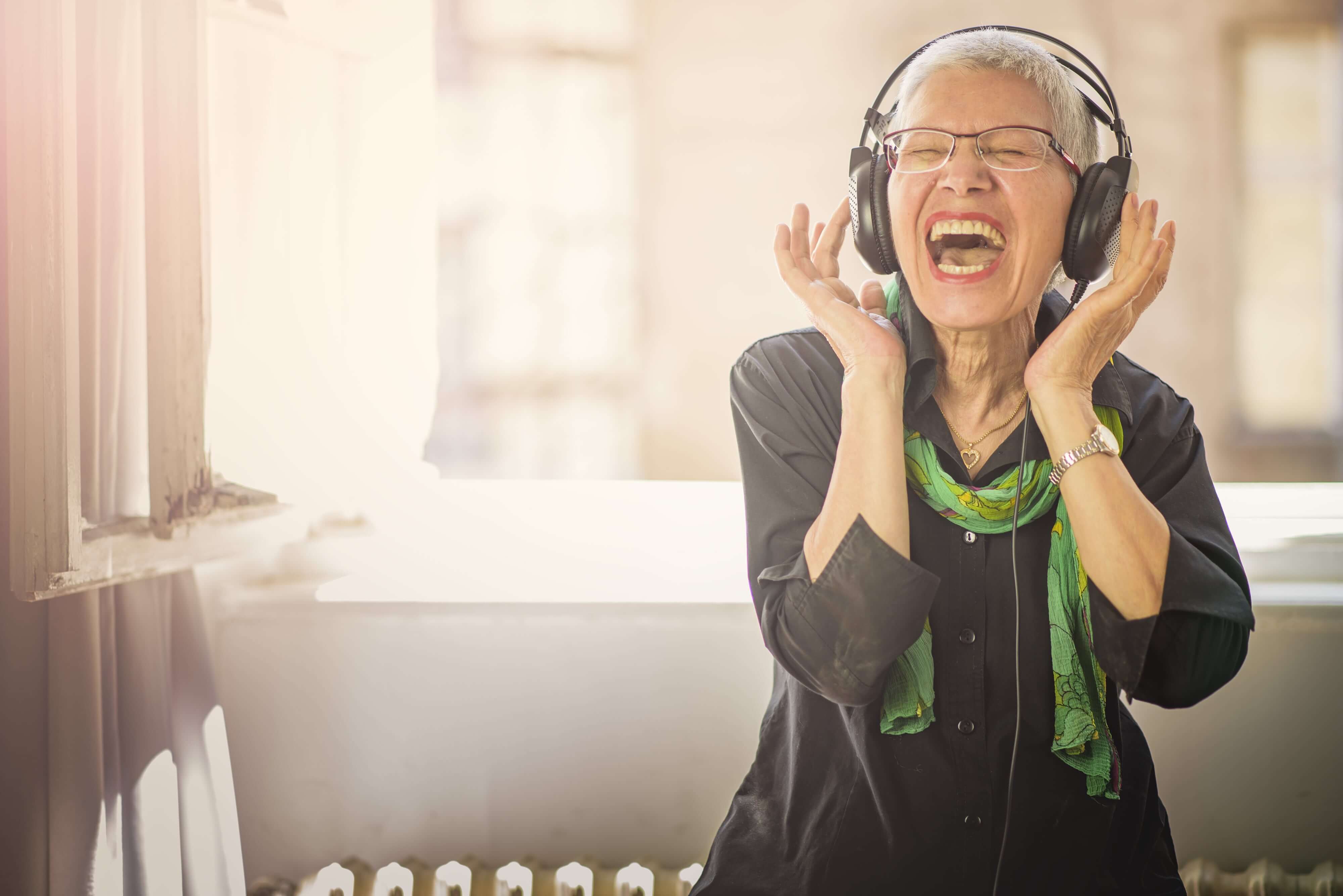 Holistic wellness and Aged Care in Australia
Recent reports from the Royal Commission into Aged Care delved into the innovative systems of Aged Care around the world and found that other countries are doing a better job than we currently are. The United Kingdom in particular, focuses on holistic wellness and one of the first questions being asked of older people in their National Health system is, "What would make you happy?"
Our current Aged Care system doesn't do a great job of asking or attending to this question. However, that seems like it could change given some of the Royal Commission's findings and proposed solutions. Eight key ways in which Aged Care in Australia should change have been outlined, and the focus is very heavily on wellness and reablement, rather than fees and costs.
Does our system support emotional wellness?
'Wellness' is a holistic concept comprised of physical, emotional, psychological, and social aspects. Current Aged Care services in this country predominantly focus on meeting physical needs, though the Home Care Package and Commonwealth Home Support Programs do allow for social and community participation services.
However, the money from subsidised Aged Care services is generally chewed up by personal care, domestic help and nursing services, leaving very little money left over for social support. Once Australians get to the stage where they are applying and being approved for a Home Care Package, their physical needs are often a high priority, and social and emotional needs are left behind. Instead, these should be seen as equally important and attended to before physical needs demand so much attention. This was also highlighted by the Royal Commission, ­­­­­­­­­stating that wellness and reablement should be early interventions, rather than an afterthought.
Do happiness and Aged Care go together?
Ageing and Aged Care are often talked about in hushed whispers and with fear. We don't really consider "happiness" when we think about ageing, it is too commonly shrouded in negativity as we focus on rebelling against our ageing bodies and mind. But, research shows that we're actually the happiest between the age of 65-79. If you remain in good health, the years after you retire from work can be some of your best.
Older adults are actually the happiest!
Hurrah! According to research, if you're approaching 65, your happiest days are still ahead of you. Happiness across the lifespan tends to follow a U-shaped pattern – with highs in your youth and older-age and falling to a low during midlife (late 30's – early 50's).
Studies undertaken in the United Kingdom and in the U.S. revealed that people within the 65-79 age group were the happiest, reporting the highest levels of contentment and wellbeing of all age groups. After the age of 65, many people retire from work and suddenly have the time to do things they've been unable to do previously. They can spend time traveling or ticking things off their bucket list – all those things they've previously been unable to do due to family and work commitments. This can bring huge levels of satisfaction. For the most part, this age group are still physically and cognitively well and able, so their ability to get out and about and perform the activities they want is not compromised.
After 79, reported levels of happiness and wellbeing start to decrease rather rapidly. This is likely to be due to health problems leading to a lack of functional independence, financial troubles and a purported lack of purpose. The reality is that the longer you live, the more loss you will experience. People who have reached the age of 80 or more have often lost their partners, close friends and other family members. Many are living alone and some are very isolated. It's no surprise that the combination of these things leads to a steep decline in happiness.
What can you do to stay happy for longer?
Australians are a stoic lot and many do not like to reach out and ask for help when they need it. However, there is a lot of help available and connection to other people is incredibly important in order to stay happy.
The first step is to ask what or who makes you happy. This needs to be part of every aspect of support for older people in Australia. Let's learn from best-practice overseas and not waste time reinventing the wheel. Ageing is not unique to Australians and we are all getting older and while our bodies and minds won't always do what we want, our quality of life and how we feel should always be foremost.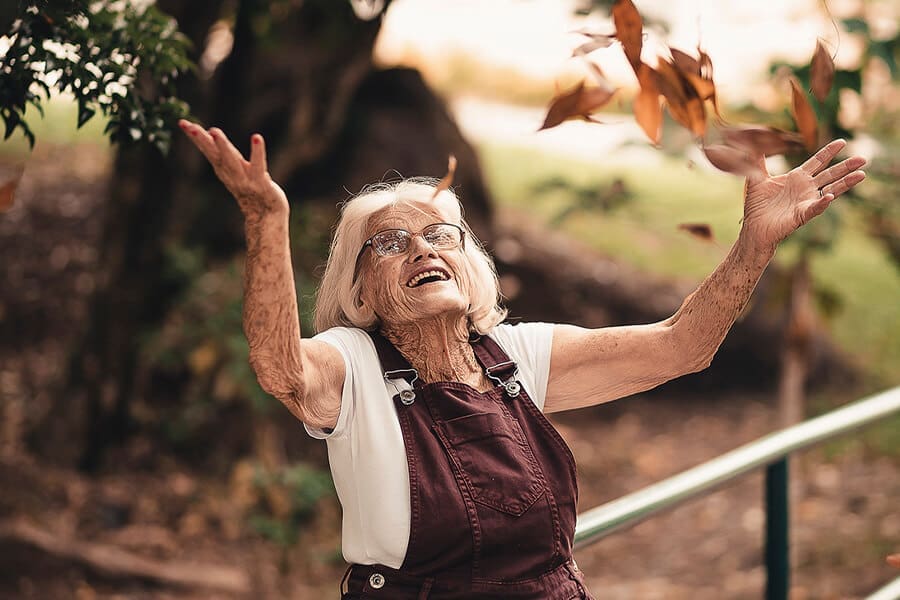 Connection is the key to happiness – 4 tips on staying happier and healthier for longer
Loneliness and isolation are common among older adults and have been proven to cause depression and great unhappiness. Therefore, maintaining a social life and connection with other people is vital. Here are some ways in which you can stay connected.
Use your Home Care Package
Use your Home Care Package to stay well for longer – if you don't already have one, apply for one now. Package funding can be used for social activities, exercise classes, community participation, eating well, aids and equipment to help you stay active and be able to do the things you want to.
Did you know that you can use your Home Care Package funding to have someone come into your home simply to chat, share a cup of tea and cake, or do puzzles with you!? Many people develop lovely friendships with their Home Care Package carers and workers – but, make sure you find a provider who values continuity of care (sending the same carer to visit you each time instead of a different person every appointment).
Volunteer
Volunteering can give you a sense of purpose, a reason to get up and get out. Helping others builds your sense of self-worth with the added bonus of keeping you socially and physically active.
Community Visitors Scheme
If you're feeling isolated, you can also look into the Community Visitors Scheme (CVS) – either as a volunteer yourself, or having a CVS volunteer come to visit you in your home.
Join a group
Your community is likely to have a variety of seniors groups. If you're not sure where to look, head to your local library and ask the staff there, they should be able to point you in the right direction. You could also join your local gym, as many run specific exercise classes aimed at older adults.
Focus on the good stuff!
It's easy to get caught up lamenting all of the things we can no longer do the way we used to. But how much time do you spend thinking about all of the things that make you happy? These things change over time and you might find that some of the things that make you happy now are completely different to those that made you happy 10 years ago! Your younger self might've even scoffed at them!
If you don't take the time to reflect, you may find yourself stuck on the things that made you happy in the past and miss the things that actually make you happy today.
So, right now, what makes you happy?