Workforce shortages are a significant barrier to quality Aged Care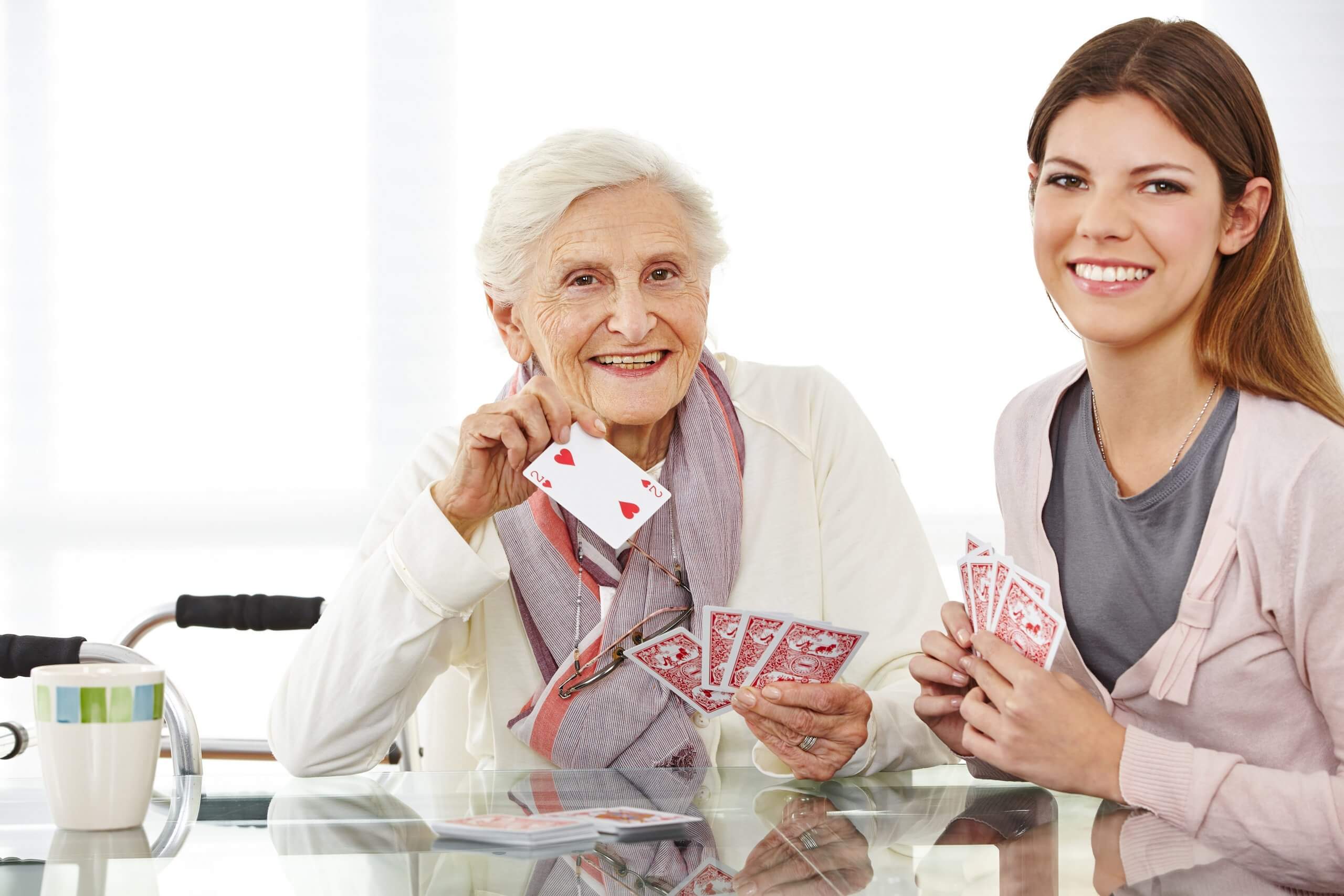 The Royal Commission into Aged Care released its final report earlier this month and in it, there are 148 recommendations to overhaul the system and create an Aged Care landscape that is regulated, individualised, of high quality and provides older Australians with dignity and respect.
However, most of these recommendations require a large, diverse and well-skilled workforce that is greater than the one we currently have. Australia's Aged Care workforce shortages could present a very real barrier to the future availability of quality of care.
We've known about the problems with chronic, widespread understaffing. When you have ratios such as one registered nurse to a 150 residents or 200 residents or no registered nurse at all, and personal care workers responsible, one worker responsible for 20, 30, 40, even more residents at times, it is simply impossible to deliver safe quality care.

ANMF Federal Secretary Annie Butler
Future workforce crisis
There is a growing demand for workers in Aged Care, yet a shrinking supply of young, skilled people entering the industry. The Aged Care workforce is predominately older than the general workforce population and is made up of mostly women. The retirement of this generation, combined with the limited number of workers entering the field, poses a problem for the future of Aged Care.
One recommendation of the Royal Commission is that the Home Care Package waiting list be cleared completely by December 2021. This is a fantastic initiative and certainly one that we advocate for. However, in the current climate, it doesn't seem logical. There are currently over 100,000 people on this wait list, and we're already seeing workforce shortages in Home Care, made worse by coronavirus. Many Home Care providers are at capacity and cannot take on large volumes of new Home Care clients – so what would adding another 100,000 people do to this already stressed sector?
Coronavirus adding to workforce scarcity
At the moment, because of the coronavirus pandemic, Aged Care workers are not allowed to work across both Home Care and Residential Aged Care. In the past, this was something that many workers in the Aged Care field did, adding flexibility to their role as well as the capacity to earn a regular wage. Because of these new restrictions, which have been put in place to reduce the spread and risk of COVID, the workforce has been further stretched and stressed. Many care workers are choosing to work in Aged Care Homes instead of in Home Care due to the more consistent hours and pay, therefore leaving Home Care providers short-staffed.
We also know that what's been exposed during the pandemic in fact were fault lines in our aged care system well before we found ourselves in the middle of COVID-19.

ACTU President Michele O'Neil
Investment in technology
Another recommendation from commissioners is that assistive technology and home modifications be added to the Home Care model as additional grant-based offerings.
Purposeful modifications to the home, quality technology and monitoring could mean that home care customers are more independent, safer, and less reliance is placed on Home Care workers.
Having a more efficient, tech-savvy Home Care system could be the key to managing our future carer workforce and the ability to give people access to Home Care without extended wait times.
Allied Health a key priority
A common theme emerged from the Royal Commissions investigations into Home Care; Allied Health is being seriously under-utilised. This service has a huge impact on a person's ability to prevent health decline and maintain independence and safety, yet no one seems to be using it. The commissioners have proposed that a specific amount of funding be set aside for Allied Health only, ensuring people use it rather than spending their funding on other services.
Allied Health refers to professionals who specialise in identifying health issues and limitations and then come up with treatment plans that help to manage and improve these.
Often these allied health professionals are physiotherapists and occupational therapists and they work to improve strength, mobility and flexibility, as well as providing aids and equipment in order to restore or maintain independence and autonomy.
With a bigger focus on Allied Health services, Home Care consumers could see big improvements in their ability to perform basic daily tasks and remain independent for longer, reducing their reliance on care workers.
Respite for caregivers
Respite has been proposed to be added as a grant-based service, on top of Home Care Package funding. Like Allied Health, respite care is currently under-utilised and caregivers are not getting the rest and recovery time they need.
Carer burnout is common and can lead to a heavier reliance on the aged care workforce. With easy access to respite services and the cost of it not taken from the Home Care Package budget, caregivers can recuperate properly and more easily maintain their carer duties without experiencing burnout.
Getting creative with recruitment
Limited younger, skilled carers are entering the Aged Care workforce and there has been some negative press about a career as a care worker.
Aged Care work is often financially unattractive and has been said to have a lack of career pathways. Care workers are frequently understaffed and overworked which creates stress and can make them leave the industry. This perception also prevents many from entering the aged care workforce in the first place – but without more care workers in the system, current staff will continue to face issues of understaffing and excess work.
Providers need to think outside the box!
Developing good recruitment practices will be key for enticing new employees and for retaining current staff.
Some providers are already doing an excellent job at recruitment, using strategies that are innovative and practical. For example, some providers have registered as training organisations and are running their own educational student programs, developing skilled workers and building their pool of potential employees.
Others are using social media and referral programs to try and introduce new candidates into the carer workforce.
Developing clear career pathways and reward and recognition programs is also a good way to make potential workers feel more confident about entering the aged care field.
Are you ready to find a Home Care provider?
If you are looking for quality, trusted providers, speak with us today.