Why our community loves Care Mode

Person-centred
Care Mode works collaboratively with you to piece together the supports you need to meet your goals. With specialisation in complex care needs, Care Mode is able to support customers whatever their needs may be. 

Relevant services and supports
Everyone's needs are different. Care Mode prides itself on working with customers and their families to maintain a high quality of life. Part of this is their specialisation in providing Supported Independent Living accommodation. 

Experienced support workers
Care Mode only employs support workers who are qualified, experienced, and skilled within the disability industry. Care Mode have Support Workers and Support Coordinators of varying nationalities and languages spoken.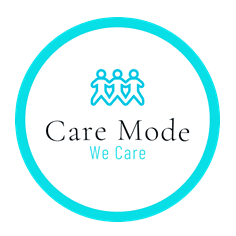 About Care Mode
Care Mode Support Services is a registered National Disability Insurance Scheme (NDIS) provider.
Care Mode is based in St Kilda, but offers a range of supports across all of Metropolitan Melbourne. Care Modes range of services includes Support Coordination, home and community care, domestic assistance, and social and wellbeing services.
Care Mode prides itself on their approach to working with customers and their families to maintain a high quality of life.
Care Mode works collaboratively to ensure that your needs and wants are delivered through quality services that are relevant and unique to your requirements. The flexibility that Care Mode foster, means that your supports will suit your specific changing needs to ensure your goals are met.
Care Mode's number one priority is your care.
Person-centred supports

Your needs are unique. CareAbout prides itself on working with a select group of providers who focus on customers and their families to live their best life.

Strong recruitment & training

The right people for the right support is essential. CareAbout's quality hand-picked Providers work with you to develop a core group of support workers who can meet your needs and preferences.

Flexible & personalised

CareAbout's select Providers focus on your needs and preferences. Building the supports you need when you need them.
CareAbout 5 Star Reviews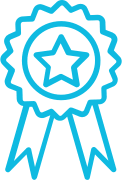 Review from Diane
"CareAbout responded to my request for information very promptly..I received some really good advice and recommendations from their representative who made the next steps in understanding my NDIS plan so much easier as l was feeling overwhelmed".
Read more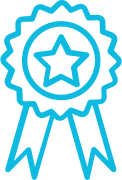 Why trust CareAbout's recommendation?
CareAbout's mission is to help Australians access the quality disability services and supports they deserve. We believe we can only succeed in this mission if we make it easy for customers to find quality providers. We match customers with providers who meet our CareAbout Quality Benchmarks.
Person-centred supports
Meet the needs of the Participant
Strong recruitment & training
Flexible & agile
Continuous improvement
What does CareAbout do?
CareAbout provides a personalised match to help you find a quality, local Provider for the supports and services you need. To do this we gain a deep understanding of your needs and goals.
We make a match with a hand-picked quality Provider who has qualified and skilled support workers to meet your specific needs and preferences and who is committed to helping you lead your best life.