Finding the right aged care can be difficult with so many options available! CareAbout helps you align your needs with options to find what best suits you.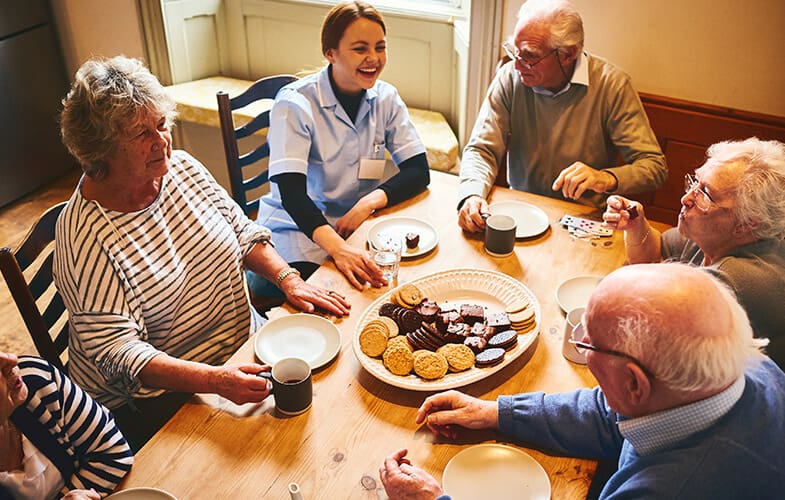 The fact that you're reading this means that decision time has either come or is fast approaching. That's decision time about aged care options for you or a loved one. Deciding on the right aged care options can be difficult and confusing. You may already have started your research, in which case you would have discovered that there is a lot to consider – and you've probably come across terminology and information that is foreign to you. Adding to the situation are the emotions swirling around you and your family.
No-one likes to make decisions under these circumstances, and thanks to CareAbout you don't have to. There are a number of ways we can help.
'There are hundreds of care providers and CareAbout can help you find a Home Care provider who meets your needs and budget.'
Don't wait!
In your research, you may have come across information about the federal government's Home Help Packages Program. It provides generous subsidies to help fund Home Care but the demand is high and you can wait more than 12 months for help.
Some people spend this waiting period relying heavily on busy family and friends or just battling through on their own. Others make do with minimal support through local government services or stretched charitable organisations. Unfortunately, this can strain relationships and even be detrimental to their health. They may stop going to see their GP because transport arrangements are too hard or miss out on social interactions. Sudden decline in health or a fall can mean that an Aged Care Home becomes the only option.
What many people do not realise is that privately funded Home Care need not be financially debilitating. In fact, depending on individual circumstances, it can be surprisingly affordable. Paying for your own Home Care privately can mean greater quality of life, better health outcomes and may make the difference between needing to go into an Aged Care Home or staying at home.
There are hundreds of care providers and CareAbout can help you find a home care provider who meets your needs and budget.
Meeting your needs
You may require a carer who's trained in particular medical conditions such as dementia or Parkinsons. Or you may require nursing care or overnight care or even a carer who speaks a language other than English.
A CareAbout aged care expert will match you with a quality care provider who meets your needs and budget. They will discuss the services and fees so you can get the care you need to stay at home.
Helping you understand subsidies
The federal government subsidises many aged care services in order to keep costs as affordable as possible. The costs vary depending on type of care and service provider accessed. Those who are eligible for subsidies are expected to contribute to the cost of their care if they can afford to.
Subsidies are available for both Home Care and for care in an Aged Care Home. CareAbout's team of experts can help you navigate through the subsidy system. They'll explain what's available to you and how to go about organising an assessment to determine your eligibility.
No cost, no obligation
CareAbout's only business is expert advice. We don't own any of the providers we offer to you – our recommendations are based entirely on your needs. There's no mark up on aged care services we arrange, so you'll pay the same as going direct to the provider. Our expert, no-obligation advice is free to you.
Advocacy service
One fee-based service that CareAbout offers is an advocacy service for those seeking the right aged care home option. An advocate can work for you to get the best outcome for your loved one. The benefits of engaging a CareAbout advocate are:
Independent expert working for your family
Your own guide through the confusing maze of aged care
Someone to negotiate the fees on your behalf.
CareAbout Advocates are experienced professionals that work for your family. They understand how moving into an Aged Care Home can be an emotional time for everyone involved. Sometimes what you need is someone who isn't a family member.
A CareAbout advocate can guide you through the maze of aged care and help get the right outcome for your loved one.
The advocacy service is a five-step process that involves:
Understanding the needs of the care recipient
Explaining the options in clear, easy-to-understand language
Touring aged care homes with you
Helping to negotiate the fees and saving you money
Assisting in the completion of paperwork.
Get started now
Navigating the aged care system in Australia can appear daunting. But it's not something you have to do alone. Get in touch with CareAbout and ensure you have a partner that will help you get the right care for your individual circumstances.