Why our community loves H1 Healthcare

Complex care
H1 Healthcare have a large pool of highly trained staff, that can care for participants with complex care needs.

Matching service
H1 Healthcare are focused on find you the right person for your needs, with the right skill set to match, to improve your quality of life. 

Market leader
H1 Healthcare are market leaders in providing trained, qualified and skilled staff within the disability sector.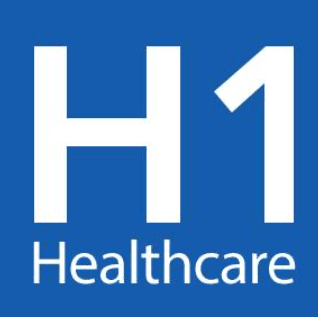 About H1 Healthcare
H1 Healthcare is one of the most progressive and diverse Australian owned healthcare agencies spanning the nation, with over 40 years' experience. Over time their commitment to working with quality Nurses, Care and Allied Health professionals has seen their network of members grow in all corners of Australia.
Operating nationally, including in both regional and remote areas, they service various clients across the Public and Private healthcare sector. The team at H1 Healthcare Australia is driven by transparency, honesty in their approach and a passion for being the best they can be.
The team at H1 Healthcare strive to assist participants in maintaining and improving their quality of life, achieving their goals, and maximising their personal potential.
As a NDIS registered staffing solutions provider, they supply Disability Support Workers, Enrolled Nurses and Registered Nurses to people living with disabilities across the country. Their support services are tailored to meet individual needs 24 hours a day, 7 days a week – 365 days a year.
H1 Healthcare are approved to provide support as per the following NDIS registration groups:
Assist-Personal Activities
Development-Life Skills
Household Task
Innovative Community Participation
Participate Community
Personal Activities High
At H1 Healthcare they recruit the best in the industry and employ a "people first" attitude. When working with their team, you know you are in safe hands.
Good to know
Person-centred supports

Your needs are unique. CareAbout prides itself on working with a select group of Partners who focus on customers and their families to live their best life.

Strong recruitment & training

The right people for the right support is essential. CareAbout's quality hand-picked Providers work with you to develop a core group of support workers who can meet your needs and preferences.

Flexible & personalised

CareAbout's select Providers focus on your needs and preferences. Building the supports you need when you need them.
CareAbout 5 Star Reviews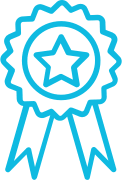 Review from Diane
"CareAbout responded to my request for information very promptly..I received some really good advice and recommendations from their representative who made the next steps in understanding my NDIS plan so much easier as l was feeling overwhelmed".
Read more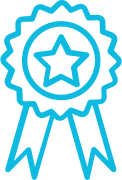 Why trust CareAbout's recommendation?
CareAbout's mission is to help Australians access the quality disability services and supports they deserve. We believe we can only succeed in this mission if we make it easy for customers to find quality providers. We match customers with providers who meet our CareAbout Quality Benchmarks.
Person-centred supports
Meet the needs of the Participant
Strong recruitment & training
Flexible & agile
Continuous improvement
What does CareAbout do?
CareAbout provides a personalised match to help you find a quality, local Provider for the supports and services you need. To do this we gain a deep understanding of your needs and goals.
We make a match with a hand-picked quality Provider who has qualified and skilled support workers to meet your specific needs and preferences and who is committed to helping you lead your best life.