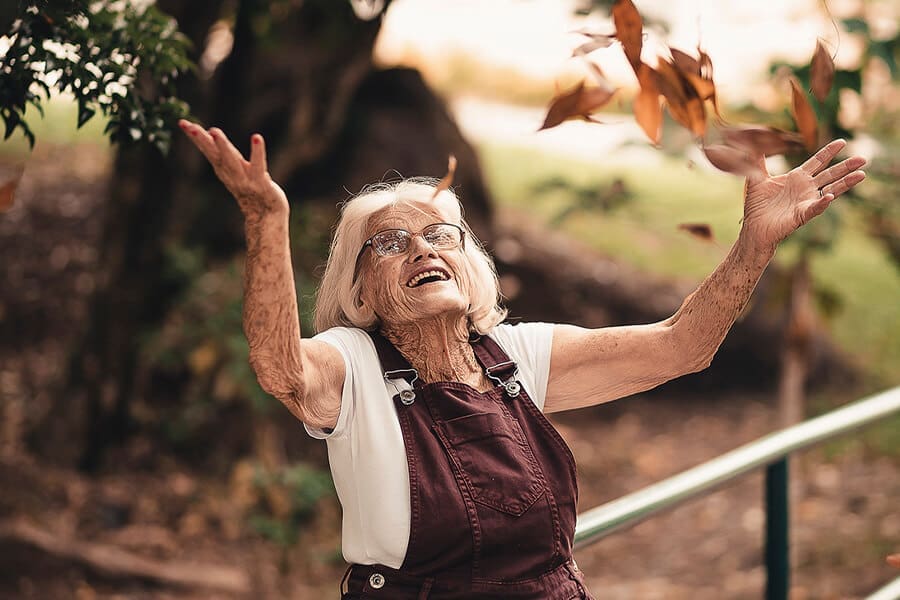 Who can have a Home Care Package?
Anyone over the age of 65 years who has a Medicare card can apply for a Home Care Package. You can receive anywhere between almost $8,800 to $51,000 per year to remain living safely and confidently within your own home.
Your Home Care Package provider can match your assessed needs with their services and in some cases they can even subcontract out services you require if they do not have them.
It's all about you!
When you begin conversations with your chosen provider, remember this is your package and you are the customer. Have ongoing conversations with your provider about your needs and goals- It is a great idea to have some questions ready before you meet your provider like:
What services do I need to make my health and wellbeing better?
What personal help will make an improved difference around my home?
What are your fees? Home Care Providers charge anywhere between 18% and 50% of your Home Care Package in fees. How much they charge you will depend on the services you need and how much they have set their prices at. All of these fees add up and reduce the hours of service you have available.
What is the process to report something has gone wrong?
What am I entitled to?
Work with your provider to update and co-produce care plans if your care needs change
Have your monthly statements explained to you
Be involved in managing your home care package
Be formally reassessed if you wish to ensure your services continue to meet your needs.
What are a Provider's obligations?
All service providers are obligated to provide a list of their costs online. Their duty of care also includes:
Clearly outlining the administration details of your home care package
Giving you a copy of the Aged Care Principles Charter of Care Recipient rights and Responsibilities – Home Care and explaining it to you.
Supplying you with your written detailed care plan to meet your needs as assessed by your aged care assessment or ACAT, within 14 days of entering into your Home Care Agreement.
Your care plan will detail your services, who will deliver them and when they will be delivered
What can Home Care Package funds be used for?
There are four levels of funding available with Home Care Packages.
Level 1 (you are able to manage independently but do require some help) will give you approximately $8,800. This equates to around 2 hours of care per week.
Level 2 (you require some help) will give you approximately $15,500, equating to around 4 hours of care per week.
Level 3 (a lot of help required) will give you approximately $33,700 per year. This works out to be around 7 hours of care per week.
Level 4 (you require a very high level of care) will give you almost $51,000, which equals about 15 hours of care per week.
If at any time your needs change, you can call My Aged Care to be reassessed.
You can tailor your care plan
With a Home Care Package, you choose which services you want to receive. Some services you might like to try are:
Personal Care
Showering
Personal hygiene assistance
Help with medicines
Help with meal preparation
Allied Health services
Physiotherapy
Podiatry
Occupational therapy
Transport
Assistance to and from appointments
To and from social activities, like a coffee catch up with friends or to social leisure pursuits
Services to keep me safe in my own home
Home modifications to improve your mobility and safety such as ramps, shower handrails, and access ramps
Assistive technology and equipment such as walking frames, shower chairs
Decluttering and packing services
External and internal window cleaning
Clearing your pathways from overgrown bushes to increase your mobility and safety living at home
Services not included under the funding of your First Home Care Package
Your Home Care Package will not pay for.
Costs of entertainment activities, such as club memberships
Travel and accommodation for holidays
Groceries
Mortgage payments or rent
Will I have to pay any fees?
If you can afford to, you may be asked to pay an income-tested fee. This requires an income assessment through Centrelink. The fee amount is different for everyone and is based on your individual income.
Full pensioners do not have to pay an income-tested fee.
If you are a part pensioner and earn between $27,463.80 and $53,060.80 per year, your income tested fee is capped at $5,550.90.
If you earn more than $53,060.80 a year, your income tested fee is capped at $11,101.81.
The lifetime cap as at 20 September 2019 is $66,610.90. After you reach this figure you do not have to pay any further income-tested fees.
Looking for more information?
Make sure you're getting the right help with your first Home Care Package and if you need support finding the right care provider for your needs, or if you're unsure about the fees being charged by some providers, chat to one of our CareAbout Advisers on 1300 036 028.