It is important to have an understanding of Home Care costs and fees as they may vary. Avoiding unnecessary fees can make a big difference to the number of care hours you can access each week. This article explains the different subsidies and types of Home Care funding available, as well as a simple guide to the type of Home Care fees you may be asked to pay.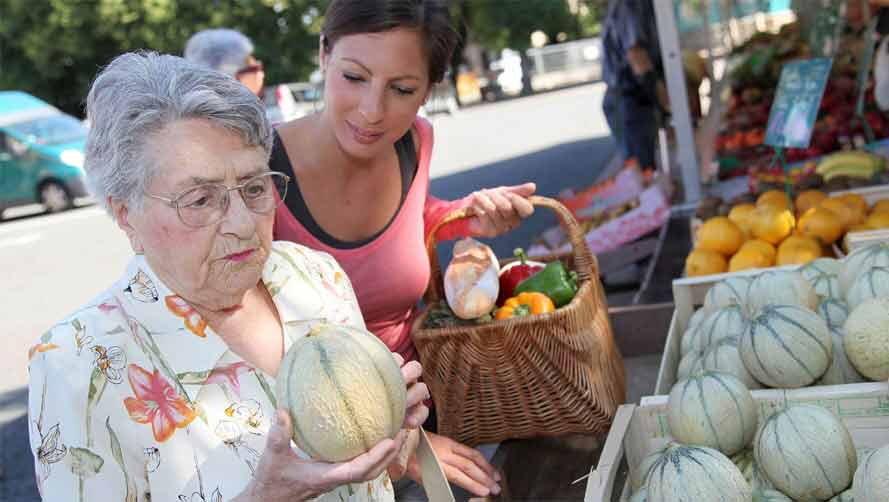 Home Care Costs and fees explained
The Australian Home Care system puts money and power into your hands. This is obviously good news but it means that you need to understand the costs and fees involved in Home CAre. After all, the less you pay in fees, the more you have left over for your care. Though you also want to make sure you get the services you need.
Self-funded v government subsidised
One of the first things you need to know is that there are two main types of home care: self-funded and government subsided. Self-funded clients do not receive a government subsidy for the Basic Daily Fee or Income Tested Fee, though they do receive assistance via a Home Care Package.
So why would someone use self-funded care? Well, it may be that special care is required that is only available under this model, or you may be waiting for your government-funded Home Care Package to become available but wish to start the Home Care early. CareAbout can help you understand the differences and discuss your personal circumstances.
What fees will I need to pay?
Fees can vary greatly in amount from one provider to another. But let's start with the types of fees you can be expected to pay. There are seven fees:
Basic daily fee: an amount you pay for every day you are receiving a home care package – from the day your care starts, to the day your care ends. Different providers charge different basic daily fees, ranging from nil to the maximum $10.10 per day (equal to 17.5% of the full age pension). Some providers will waive this fee.
Income-tested care fee: payable if your income is above a certain amount. Your income-tested care fee is assessed by Centrelink and increases the higher your income is. The government subsidy for your package is reduced by the same amount as your income-tested care fee.
Care fee: the hourly cost for personal care, which varies depending on the type of care required. This amount is set by the Home Care provider.
Administration fee: a charge for administering your care plan, including rostering, co-ordination and financial management. This amount is set by the Home Care provider.
Case management fee: includes costs of home visits for assessments and reviews and care plan development. This amount is set by the home care provider.
Exit fee: may be payable if you leave the provider.
GST: The 10% GST is only applicable with self-funded Home Care.
Some providers take almost 50% of your government subsidy in administration and case management fees. That means less money for your care. So when you 'shop around', make sure you ask about the administration fee and other 'hidden' costs in case management and care fees.
'If you find a provider is not answering the questions as directly as you believe they should, be wary of signing an agreement. Or contact CareAbout and discuss your concerns with them.'
The best way to ensure you do not get caught is to contact CareAbout, who will help you work out what your needs are, get a clear list of your preferences, and match you with one of their low-fee care partners.
Government assistance
The Commonwealth Home Support Programme and Home Care Package Program provide financial assistance to help people live independently in their own home for as long as they can. You can read more in Your guide to government funding or contact CareAbout directly.
Basic questions to ask
If you talk directly to a Home Care provider, there are many questions you will need to ask them. Many will relate to the services they provide but don't forget to ask finance-related questions such as:
What are your hourly charges? Are there any minimum charges (such as a minimum number of hours per week)?
What happens on weekends and public holidays? Is care provided? Is there an additional charge at these times?
How is payment made? And how often is it to be paid – weekly or monthly?
Are there are any extra charges? If so, what are they?
What level insurance do you have in place in the case of damage to property, the carer making a mistake, or even the carer having an accident while in the home (or travelling to and from the home)?
If you find a provider is not answering the questions as directly as you believe they should, be wary of signing an agreement. Don't hand over your referral code either as this is the same as signing a contract. Contact CareAbout and discuss your concerns with them and get a comparison of fees and service. They have experienced experts who can advise further.
CareAbout can help
If you want help in understanding any aspect of Home Care, including the fees, contact CareAbout. They can answer your queries and even help you locate and importantly choose the Home Care services and packages that are right for you – all at no cost to you.