What happens if you realise that you've picked the wrong home care provider? What happens if you discover that the provider you've chosen has hidden fees or isn't delivering what they promised?
You have the power to switch providers if you are not happy with the one you have. And you'll be pleased to know it's a simple three step process.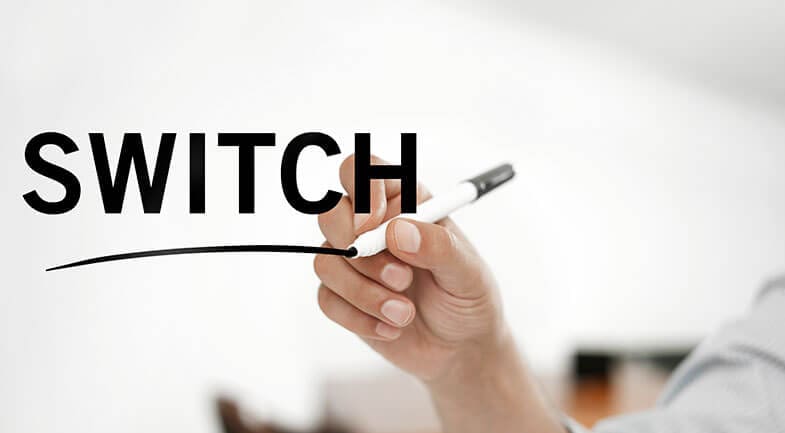 Step 1: Find a new Home Care provider
To switch Home Care providers, do not cancel your existing provider until you have found a new one. If you need help finding a new provider that best meets your needs and budget, speak to an aged care advisor at CareAbout. We can help work out your needs and discuss the fees and services that are right for your unique situation.
You have the power to switch providers if you are not happy with the one you have.
Step 2: Notify your current Home Care provider
Notify your current Home Care provider that you are switching home care provider and give them a date you wish services to cease. Most providers require you to give them at least 14 days' notice that you are changing care providers. It's best to notify them in writing, preferably by email.
Here is an example of what you could write (use it if you like):
To whom it may concern,
I am writing to advise you that I am changing care providers. I wish my final services to be delivered on [insert date]. My new services will be delivered by [insert provider] and any unspent funds need to be directed to them.
Regards,
[your name]
Make sure you get a response to your request.
Step 3: Notify My Aged Care
Notify My Aged Care that you are changing care providers and ask them to provide you with a referral code to give to your new provider. This is called a 'reactivating home care services code'. You can do this over the phone by calling My Aged Care on 1800 200 422 or via your personal portal on the My Aged Care website.
Key points
Check whether or not your existing provider has exit fees or special conditions.
Make sure that your existing provider knows the date that their service is to end, and the new provider knows the date on which they are to start. That way you will have continuous service.
If you cease your arrangement with your existing provider before finding a new provider, you have 56 calendar days to enter into a new Home Care Agreement with a new provider before your package is withdrawn.
The start day for the new provider must be on or after the last day with the existing provider.
Changing providers could save $1000s in fees. So don't hesitate to change if you find yourself in a high-fee arrangement. Remember, the lower your fees, the more money you have for your care.
How CareAbout can help
If you want help in switching Home Care provider, contact CareAbout. CareAbout can help you locate and importantly choose the Home Care services and packages that are right for you.