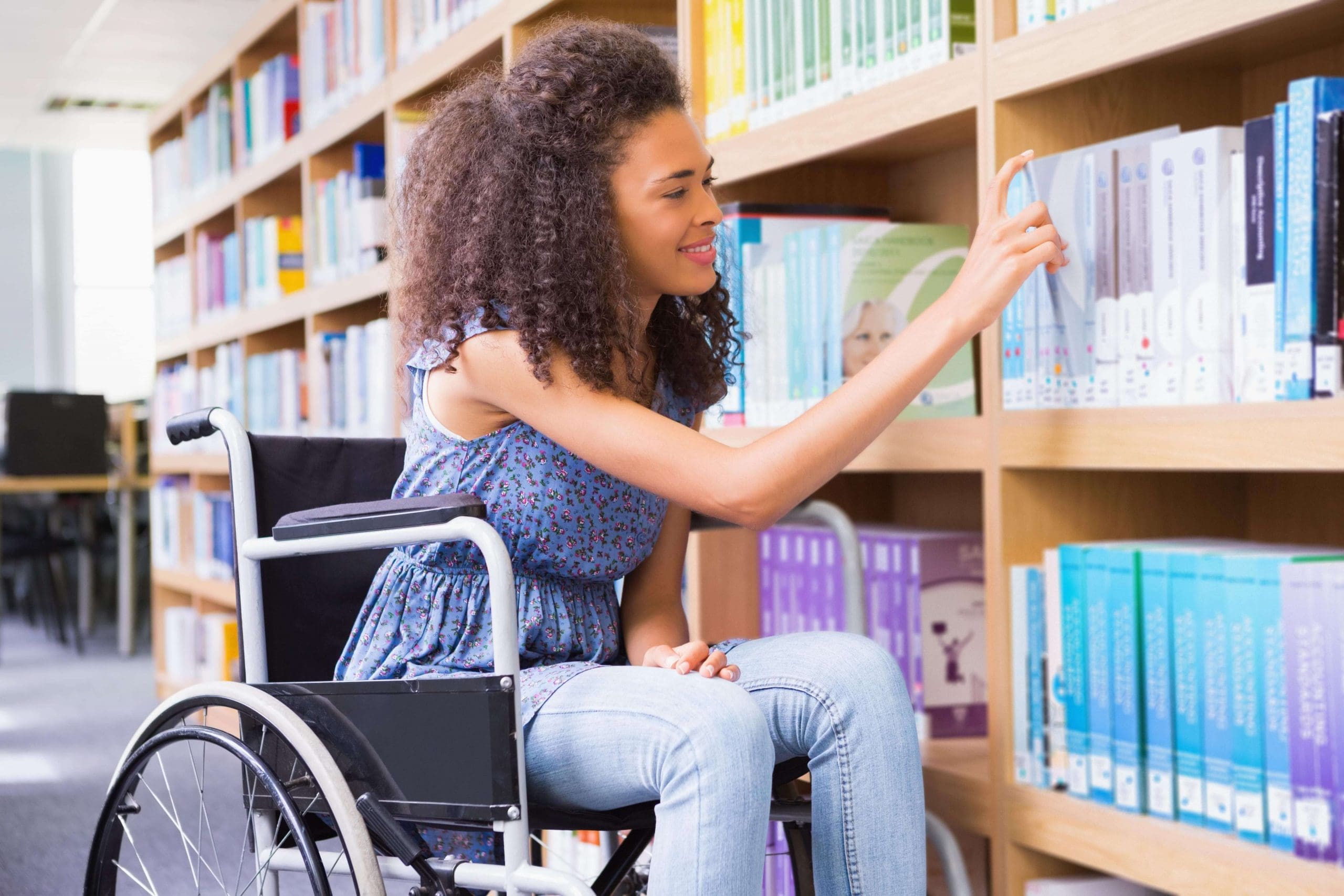 Today, the NDIS provides all eligible Australians who are living with a permanent and significant disability, the opportunity to actively choose and control the way they receive the support they need to successfully engage in education and studies.
The NDIS gives participants the reasonable and necessary educational support specific to their disability to reach their goals and aspirations.
With the support of an NDIS educational plan, NDIS participants are able to focus on the steps required to reach their goals and aspirations.
NDIS participants can now further their education, find employment or complete their primary and secondary education without worrying about the day-to-day difficulties associated with their disability.
Childhood and education
A child's school years are amongst their most formative and most crucial for their successful development and transition into adulthood. These early years pave the way for the development of social, mental and physical skills a child will need and utilise throughout their entire life.
If your child is living with a permanent disability, funding from the NDIS provides your child with every opportunity to navigate this time with a strong sense of self-worth and accomplishment.
Specialised school transport may also be available for enrolled students.
Does the NDIS cover school fees?
School and university fees are not covered by NDIS funding, nor are textbooks, or other curriculum-based items. However, if you require additional supports in order to attend school or university, or to complete your studies, the NDIS will pay for these.
Here's an overview of education-related supports funded by the NDIS:
The NDIS will pay for a carer to help assist the person attend school/university
The NDIS will fund specialised training of teacher support
The NDIS will fund specialised transport which does not substitute a parent's day-today responsibility
Assisted technologies such as a wheelchair or personal communication devices
The NDIS will fund some therapies agreed upon by the school and the participants parents which will be held during school hours
The NDIS won't pay for your school lunches but they will pay for someone to take you to the canteen, if that is the support you need
They can also pay for someone to assist with eating
The NDIS can also help with assistive technology and tools to enable your child to participate within the classroom and with their learning
The NDIS will not fund compulsory textbooks or tuition. However, if there are increased costs in a participant accessing compulsory materials (for example audiobooks because their disability requires it) the NDIS may fund the additional cost
The NDIS will not fund your day-to-day living costs such as rent, groceries, phone calls, photocopying that do not pertain to your disability needs
What does the NDIS need to consider before funding additional educational supports?
To determine eligibility for funding and to access supports, the NDIA will consider whether:
The desired training is recognised as a legitimate, qualified pathway to the vocational opportunity you are pursuing
The higher education and vocational training will assist the participant to develop new skills and qualifications to pursue employment, volunteer work.
Your training is delivered by a qualified training provider
there is a reasonable likelihood of your successfully completing the training/course and there is a recognisable opportunity of paid employment or professional volunteering on completion of your training/course.
You maintain satisfactory progress and are not expelled for misconduct or you withdraw
If, however, there is no clear benefit or positive outcome from pursuing the course/training the NDIS will generally not fund these pursuits.
Looking for more information?
If you have any questions about the National Disability Insurance Scheme (NDIS), or want to find support workers in your area, chat to a CareAbout Adviser on 1300 036 028.