There is growing awareness about the National Disability Insurance Scheme. It's being rolled out across Australia and if you are a person with a disability, a parent or carer, then no doubt you want to know, 'How might the NDIS help me?'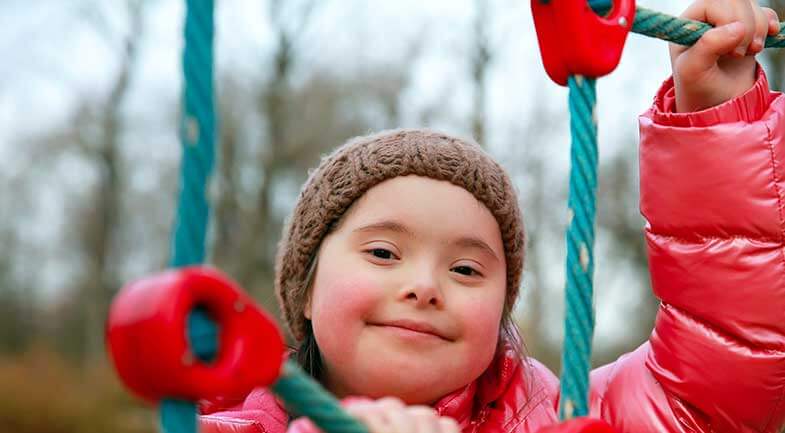 What is the NDIS?
The National Disability Insurance Scheme (NDIS) was established in 2013 to help people with disability to realise their human rights, achieve their life goals and increase their independence and community participation. It is an insurance scheme which recognises that investing in people with disability early improves individual and societal outcomes later in life. It is funded by all Australians and when rolled out by 2020 it is expected to provide about 460,000 Australians with a permanent and significant disability under the age of 65 with the supports they need to live life.
The NDIS enables participants to make decisions about what reasonable and necessary services and supports will help them achieve their goals.
How the NDIS works
For way too long, people with disability have not had a say in what service they received, by whom, or where or when they were able to receive them. The NDIS radically changes this by giving choice and control to participants to make decisions about what services and supports will help them achieve their goals. Participants have:
the flexibility to choose how their plan is managed
a greater say in what service they want
a greater say in what providers they use
the option of having the services delivered to their preferred location, or at a time that better suits them.
The NDIS helps people with disability to:
Access specialists as well as mainstream services and supports that are available for all Australians.
Access community services and supports available to everyone in a community, such as sports clubs, community groups and libraries.
Maintain informal support arrangements with family and friends.
Receive reasonable and necessary funded supports that are related to a person's disability and are required for them to live an ordinary life and achieve their goals.
Most importantly, assistance from the NDIS is not means tested and has no impact on income support such as the Disability Support Pension or Carers Allowance.
Are you eligible?
Not everyone who has a disability is eligible for assistance through the NDIS. To be eligible:
You must have a permanent disability that significantly affects your ability to take part in everyday activities;
You must be under 65 years old at the time of applying;
You must be an Australian citizen or hold a permanent visa or hold a Special Protected Category visa.
In addition, as the NDIS is being progressively rolled out, only people within those geographic areas currently being serviced by the NDIS can be assisted. There are also eligibility requirements around particular impairments or conditions, where the disability is known to have different impacts on a person's functioning. To check your eligibility, we suggest you go to the NDIS Access Checklist.
How to apply
If you are already receiving disability support services, you do not need to do anything. As soon as the NDIS becomes available in your area, the NDIA will contact you.
If you do not currently receive disability supports but wish to join the scheme, you will need to contact the NDIS on 1800 800 110 and request an Access Request Form.
As part of the access request process, you will:
be asked to confirm your identity and/or a person's authority to act on your behalf
be asked questions to see if you meet the NDIS access requirements
need to provide evidence of your disability.
What are reasonable and necessary supports?
The NDIS funds reasonable and necessary supports. They define reasonable and necessary supports as being those that will help you:
pursue your goals and aspirations
be more independent
take part in social activities and work
actively take part in the community
enjoy an ordinary life.
Specifically, they include:
help with personal care activities
transport to help you participate in community, social, economic and daily life activities
access to social and community activities and events
help at work to allow you to successfully get or keep a job
therapeutic supports like occupational therapy, speech therapy and behaviour support
help with household jobs
aids or equipment to help you do things more independently
home modifications to help you live at home
mobility equipment to help you get about more easily
vehicle modifications to make it easier to get around.
What are Local Area Coordinators (LACs)?
Your main contact with the NDIS will be through a local area coordinator (LAC). LACs:
work for the National Disability Insurance Agency
help participants understand the NDIS
navigate participants through the NDIS system
work with participants to develop their NDIS plan
link participants to information and support in the community
work with their local community to make sure it is more welcoming and inclusive for people with disability.
The LACs are not directly employed by the NDIS but work for a range of partners. The NDIS has a list of such partners in each state and territory.