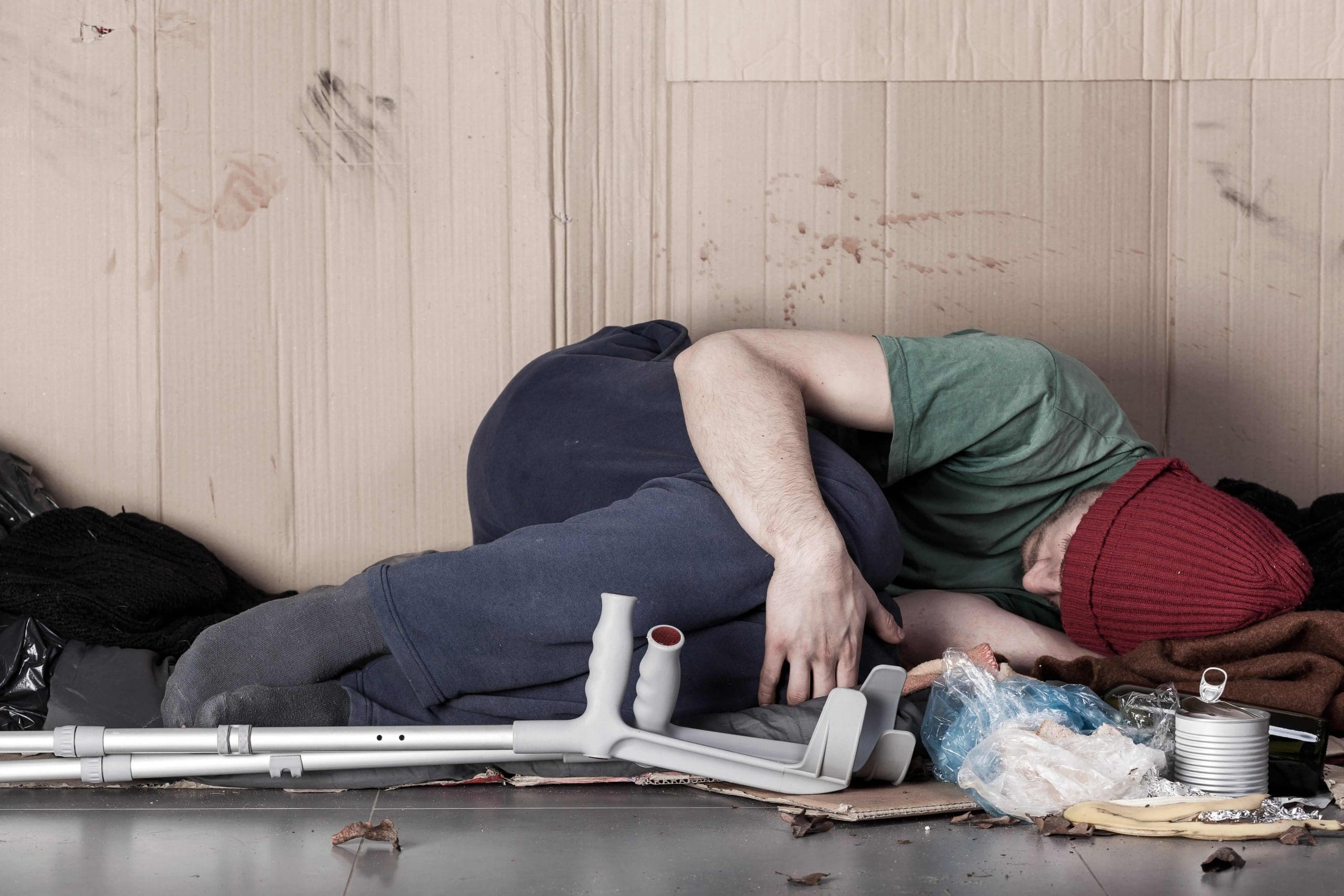 People with disability are at higher risk of being homeless and represent a much larger portion of homelessness in comparison to the general population.
Living with a disability can mean that finding work is a huge challenge and many people with disability have low incomes or rely on government supports – if they qualify and know how to apply and access these. Many don't. There are also limited housing options are available to people with disability.
The risk for people with disability to become homeless also increases due to their higher cost of living and increased expenses related to their disability. Many people with disability will need to purchase mobility aids, pay for personal care workers or therapy services, medication, or have modifications made to their devices, homes or vehicles.
Low income combined with high living costs pushes a huge portion of people with disability below the poverty line.
Living below the poverty line
More than one in four people with disability are living below the poverty line.
Overall, there are more than 3 million people living in poverty in Australia, and 40% of these people have a disability.
While the overall poverty rate in Australia is just over 13%, people with disability have a poverty rate of 17%.

Poverty in Australia 2018 Report
What is the poverty line?
In Australia, the poverty line (measured as 50% of median income) is $457 per week for a single adult.
The biggest contributing factor to poverty is unemployment, and most people with disability do not have a job and instead rely on various income supports. There are approximately 2.1 million Australians living with disability who are of working age. Of these, less than half are employed (47.8%)! This is a huge discrepancy; over 80% of the general working age population are employed.
The NDIS helps people with disability to find employment
One of the main goals of the NDIS is to help people with disability to find employment. The NDIS funds a variety of supports that help participants throughout the employment journey, from learning how to construct resumes and apply for jobs, to building upon skills in order to keep jobs.
There are over 4.4 million people in Australia who are living with disability but only 250,000 people are accessing NDIS supports (January, 2019). Of the 4.4 million, many of these are aged 65 years and older and are likely to be receiving support and funding through the Aged Care system instead. However, there are a lot of people with disability who are living without any support at all. Those who are homeless are one of these groups.
Homelessness and the NDIS
Accessing the NDIS system for people who are homeless is very difficult. How do we expect them to initiate a relationship/conversation with a system that they don't understand? Often, it is family members and carers who initiate first contact with the NDIS, and it is common for people with disability who are also homeless to be alone and without a support network.
Finding help
If you or someone you know is homeless or at risk of becoming homeless, there is support available. This article has a comprehensive list of homelessness support organisations in Australia.