Managing your NDIS funding efficiently is an important step in ensuring your goals are met. This article is for anyone who wants to be better positioned to get the full benefit from the NDIS.
We've put heads together and have come up with our top 10 tips to help you maximise your NDIS funding.
Put your needs and goals first
Get Plan ready
Mind your language!
Highlight your need for independence, safety and social inclusion
Informal Supports: friends and family
Transport
Don't accept a Plan if it doesn't meet your needs
Budgeting and spending
Starting your Plan as soon as it's approved
Use it or lose it!
You may want to grab a pen and paper so you can jot down your favourites!
1. Put your needs and goals first
Your NDIS plan is developed based on your individual needs and goals.
So, when it comes to the NDIS, funding isn't the starting point – your individual needs and goals are.
Needs
Think about what you need across all aspects of your life. If that seems like too big a place to start, then break it down. You can use what the NDIS calls Outcome Domains, to help you stay focussed.
Think about your needs in each of the following areas, and think about how they apply on a daily, weekly, monthly and yearly basis.
Daily Living – living and working as independently as possible in my community, transport, consumables, assistive technology, improved daily living skills.
Social and Community participation – assistance with social and community participation, increased social and community participation.
Home – home modifications, living safely; improved living arrangement.
Choice and Control – making my own decisions, managing my own supports, changing my life; improved life choices, coordination of supports
Work – finding and keeping a job
Health & Wellbeing – personal training, weight management, meal preparation and healthy cooking, physiotherapy, psychology, occupational therapy
Lifelong Learning – post-school options, further education; improved learning
Relationships – social skills development, engaging with others; improved relationships
Goals
Setting goals can be tricky. To help, break your goals up into things you want to do in the future, things you want to improve at, things you want to try, or even things you want to stop doing.
The goals you discuss and develop with your Local Area Coordinator become the backbone of your NDIS plan and are the things you'll receive funding and support to achieve.
Your goals can be big or small. But as a general rule, try to keep them big and broad, then break them down into smaller steps.
The supports can be funded (your NDIS plan), informal (your friends or family), or mainstream and community (for example support from a local club, school, or other activity that anyone participates in).
Also remember that in addition to your needs and goals above, the NDIS will provide you with a budget for consumables and aids and equipment. These items are a means to achieving some of your goals. For example; in order to 'live safely & independently at home' you may be allocated funding to modify your kitchen bench or install specialised bathroom equipment, or changes to assist you with leaving and entering your home.
2. Get plan ready
We hear a lot about people needing to be 'plan ready', but what exactly does that mean? Being plan ready means:
Have all your documents and reports in one place
Take photos with your phone, write things down on sticky notes, collect paperwork in a folder.
Think about what is working well now, and what isn't working
Think about the life you want to lead in the future
Break down your life into smaller chunks – daily, weekly, monthly, yearly, 3 years, 5 years etc
Think about these needs and goals and write them down (Tip 1)
Check what others are doing and talk to your friends and family
Look at the range of pre-planning advice that's available
Bring someone with you to your plan meeting
Say you want your needs included in the Plan!
Always ask for an explanation if you don't understand a decision.
3. Mind your language!
The NDIS is a creature that has been created by disability experts, social policy planners, bureaucrats, lawyers, politicians and community groups. As with any regulation and rule-laden government system, the language used can be hard to understand.
The Local Area Coordinators and Planners also use words and terms that have particular meanings. Sometimes these terms are used so frequently in their day-to-day work, that they forget that not everyone knows what they mean!
If you don't understand something:
Ask your Local Area Coordinator to clarify what they mean (if you still don't understand, ask them to repeat it in a different way, or using different language)
Ask why they might be asking you these specific questions
Ask how it relates to, and what it means for your NDIS plan
You may want to consider getting a letter or report from a medical expert or describing any challenges you have. These reports can come in handy, because they often use language that is used by the LACs and Planners when estimating the support you receive.
4. Highlight your need for independence, safety and social inclusion
The NDIA looks very closely at your safety, independence and options for social and community participation. So, if your disability impacts your ability to do something safely or independently, then think about and ask yourself what supports might assist you to do these things in a safer and more independent way.
Also, in the past you may have considered certain social and community activities out of reach. The NDIS is supposed to assist you to get out and about and to do things anyone else might reasonably expect to be able to do. There may be some supports that can be included in your plan that will make it possible or more likely for you to do them.
5. Your informal supports: friends & family
The Local Area Coordinator will ask you what supports are being provided to you by friends and family. This type of support from friends and family is called 'Informal Support'.
While nobody wants to push help away, remember that the NDIA does not fund informal supports. So, for example, if you get a lift in the car from a family member to something you love doing, think about whether this is an ongoing and regular arrangement. If your friend or family member was not able to take you, would you still be able to go as often or as far as you would like? Getting extra support paid for in your plan doesn't mean you don't love your friends or family – in fact, it might actually improve your relationships and the quality of time you spend with them!
6. Transport
If you are already receiving Mobility Allowance, then let your Local Area Coordinator know. Let them know also that the allowance you receive helps you access regular social, community, medical and other appointments. Make sure you link the transport support to the achievement of your goals, or to meet the needs arising from your disability.
Items included in your NDIS plan include supports that enable you to build your capacity to independently travel, through personal transport-related aids and equipment, training to use public transport or the reasonable and necessary costs of taxis or other private transport options for participants who are not able to travel independently.
Remember that transport supports only relate to you and do not relate to travel for families, carers or service providers.
As a general rule, you will be able to access funding through the NDIS for transport assistance if you cannot use public transport without substantial difficulty due to your disability.
The funding the NDIS provides will take into account any relevant taxi subsidy schemes available to you.
There are three levels of funding support that are turned into NDIS transport budget items. In some cases, a participant may receive higher funding if there are other general or funded supports in the plan facilitating participation in employment.
The levels of funding you should have included in your NDIS plan are:
Level 1 – up to $1,606 per year for participants who are not working, studying or attending day programs but are seeking to enhance their community access.
Level 2 – up to $2,472 per year for participants who are currently working or studying part-time (up to 15 hours per week), participating in day programs and for other social, recreational, or leisure activities.
Level 3 – up to $3,456 per year for participants who are currently working, looking for work, or studying, at least 15 hours per week, and are unable to use public transport because of the disability.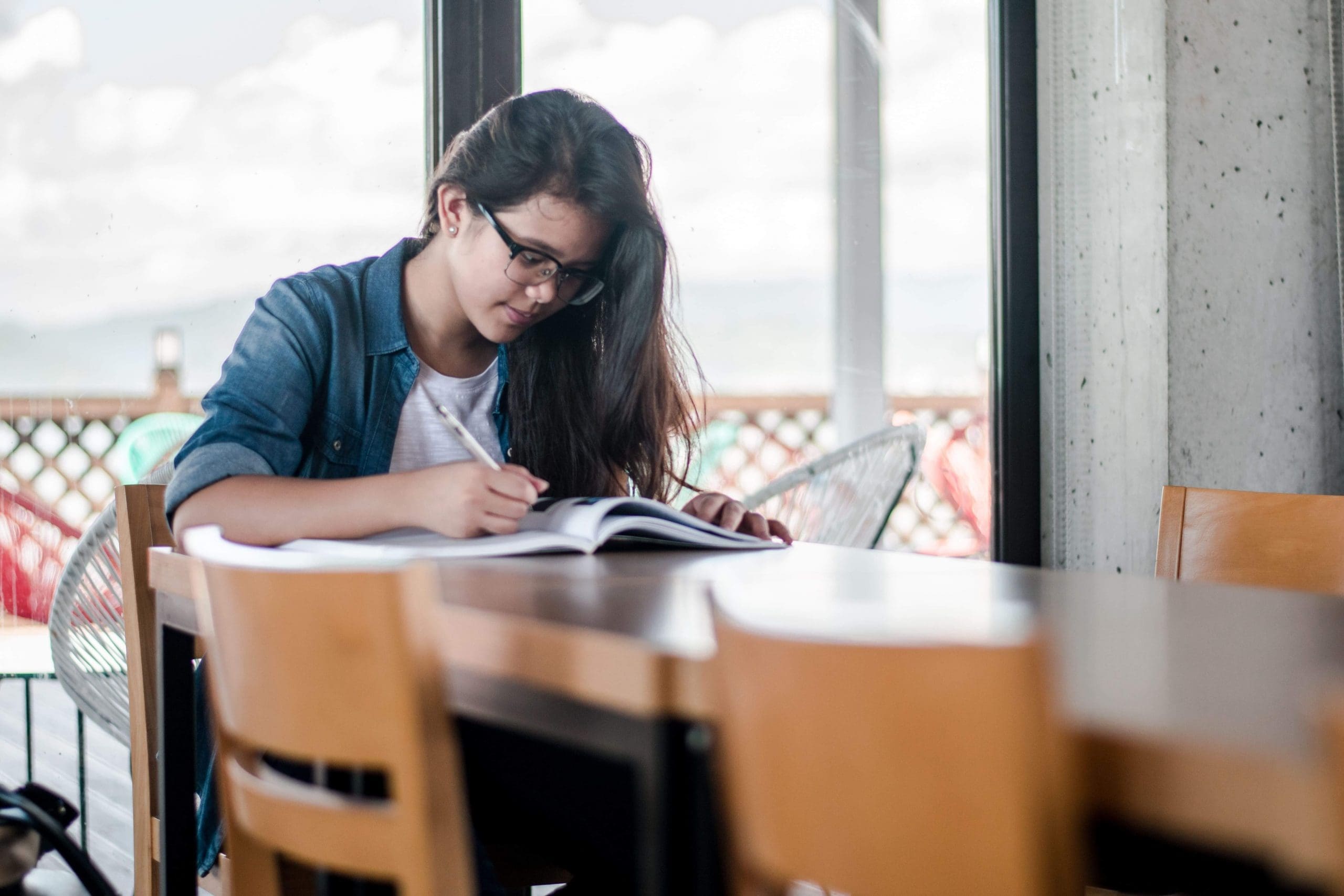 7. NDIS Plan doesn't meet your needs? Don't accept it!
If you receive your NDIS plan and it does not meet your needs, appeal it. You can ask the NDIA to review their decision. When you are told about an NDIA decision, you will be told how to request an internal review. A request for internal review of a decision must be made within three months of receiving notice of the NDIA decision. To proceed, contact the National Disability Insurance Agency on 1800 800 110 and ask them to assist you. Explain why you think the decision is incorrect, and if you are still not happy with their review, you can apply for a review by an organisation that is separate to the NDIA called the Administrative Appeals Tribunal (AAT).
8. Plan your budget and spending
Most NDIS plans have a lifespan of 12 months, though recently the NDIA announced the option of 2-3 yearlong plans for those whose disability is unlikely to change significantly over that period of time. It's important to plan out your year ahead, and the supports and services, and goods and equipment you will be getting during this time.
Your NDIS plan includes Your Supports which also include a yearly budget If you have weekly appointments, then plan them out over the 52 weeks. Include times that you know you will be away, or where it won't be possible to have them. You may have monthly activities. If you know that you are not likely to proceed with some activities, then it's important to plan ahead. You may need to bring in additional help at certain times.
Monitor your activity and bills on a monthly basis so you can see how you are tracking and make adjustments if needed. The NDIS myplace portal will also have an area that shows how you are progressing against your plan budget. Remember also that you have some flexibility in your NDIS plan. Generally, core budgets can be used on a range of items or services. So if you think a particular service or support needs to be increased or decreased, then make the change.
Remember, at the time your plan is reviewed, the LAC will ask how you went during the year. If you underspend in some categories, you need to provide a good explanation, in order to potentially continue receiving those support budgets in subsequent years.
9. Start your Plan ASAP
As soon as it's approved, the lifecycle of your Plan begins. So, whether your Plan lasts for 12 or 36 months, you should begin your support services right away!
Ideally, you will already have organised for supports and services to be provided from the start of your plan. If you activate or start your plan one month after you receive it, then that's a whole month of supports that you have missed out on.
We recognise that things aren't always that simple, and that things don't always go to plan. We can assist you to get started, and to access a full range of supports according to the individual needs and goals and identified in your plan.
With many providers, you will be required to spend some time on a waiting list before you can begin to receive services. Waiting lists serve the needs of providers, but they don't serve your needs. They have negative impacts on your plan, and do not help you to get your needs met or achieve your goals.
Get a clear indication from the provider about the time they intend for you to wait before you can access services. If a service provider indicates that they will put you on a waiting list, or that they cannot provide services at the time you are requesting them, then it's probably time to move on!
10. Use it or lose it!
At the end of your Plan, any unspent funds are surrendered back to the National Disability Insurance Agency. You may also be asked at your review meeting why the support budget wasn't fully used. It may be because you did not have access to relevant supports for a period of time, you might've started your Plan too late, or you may have had some other changes in your life.