Your NDIS plan will be reviewed on an annual basis. The review is an opportunity to ensure that your plan is meeting your goals. Here are 10 tips to help you prepare for, and guide you through, your review meeting.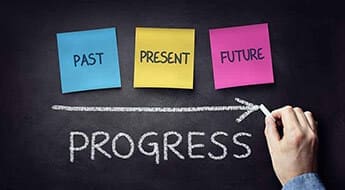 *Please note that during COVID-19, Plan Reviews are not taking place face-to-face. You can have a Plan Review meeting over the phone, or you now have the option of your current plan being continued as is for the following 12 months.
1. Don't wait until your review
If your needs or goals change, you don't need to wait until your next review meeting. For example if your living arrangements, informal supports or overall goals change, it might be appropriate to seek changes. You can request a plan review if your circumstances have changed and your current plan no longer meets your needs or if you want to change your plan management type. Of course, you need to let the National Disability Insurance Agency (NDIA) know about these changes.
2. Check your original goals
Before the review, go back to your original goals and see if they are still your priorities. How much progress have you made? Also think hard about the support you have been getting and ask, 'Are they helping me achieve my goals, or are there other supports that could help me achieve them?' Make a list of any goals and aspirations that may be new, so you can discuss how to support these as well.
3. Consider new goals
If you have met some of your original goals, then now is the time to consider new ones. Of course, there might be elements of your old ones that you want to keep or update, but now that you have experienced the system, you might think of other goals that you did not consider when you made your first plan. You can have as many goals as you like, but remember, the NDIA will usually refine these to 2 or 3 broad goals – "My Plan's Goal(s)"covering next 12 months, and "Medium to Long Term Life Goal(s)"which represent broader goals that you are working towards. Remember, the broader your goal, the more supports and services which are likely to be able to be included.
The review is an opportunity to set new goals … Your plan should always be meeting your immediate needs and stated goals.
4. Review all your circumstances
Think hard about things that have changed in your life. Has your disability changed in any way? Have your circumstances or supports changed? Have you moved? Have there been changes to the way your friends and family support you, or to your living arrangements, or some other aspect of your life? If so, are you still getting the right type and amount of support. Are your transport options still the best ones for you? Think about your safety and independence and whether there are things which can be better managed to protect and support you. Think about what needs to change and remember there may be other providers better able to support you.
5. Review your providers
Think hard about the quality and level of support you have been receiving from your providers. Are they on time? Do they cancel with little notice? Do you have different or constantly changing staff? Did they do what they promised they would do for you. Have your goals changed and the providers now need to change? Remember, the providers should be there for you, not the other way around. If there have been issues around service delivery or fees, then this is the time to look at other options. We can help you to change providers.
6. Review your funding
Did you use all your funding? Did you have enough money to pay for all the support you needed? Are there things that you can foresee that may require extra funding? The review is not just an opportunity to review your support, it is also an opportunity to determine if you may require more funds. We can help you to get organised and use your plan to maximum effect.
7. Review your informal support network
Most people with a disability rely on family members and friends to help them. But sometimes the circumstances of these supporters can change and they may not have the time or ability to provide the same level of support as previously. The review is an opportunity to speak honestly with each and every one of them about how they have found the last 12 months. Remember, if any of them need to stop or decrease the level of support they are giving you, you can move to have that support provided by another organisation or provider.
8. Is there employment, education or training you would like to pursue?
Everyone has the right to employment and to pursue education and training. Making them accessible to people with a disability is a goal of every government in Australia. The NDIS will fund educational support that is related to a person's disability. This does not include fees associated with a course. The NDIS also provides support to build skills and capacity to participate in employment, and assistance to find and maintain employment. It can also assist with transport, and assistive equipment. So if there is some employment, education or training that you see as part of your future goals, then talk about those goals in your new plan for the support you need.
9. Is the management of your plan working well?
Remember, you have three options for managing the funding of your plan: self-managed, registered plan management provider, or NDIA. Whichever one you first selected, review how it worked for you over the last 12 months. Maybe you have had one of the other options but now feel more confident about the self-managed option which gives you more flexibility in the providers you can use.
10. Do you have money left over?
Any unspent money in your current plan will not be rolled over to your new plan. NDIS works on a 'use it or lose it' basis. The new plan completely replaces the old plan. So make sure you spend your funding on support services before the current plan runs out. And if that's not possible, then keep it in mind for the next plan.
Your guide to NDIS terms and acronyms
Download this free guide to help you better understand the NDIS.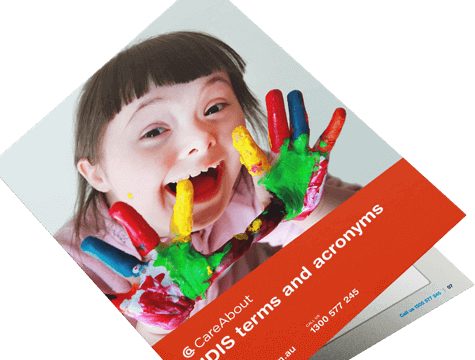 The People's Guide to Home Care
Download this invaluable guide to give you confidence in your Home Care choices.