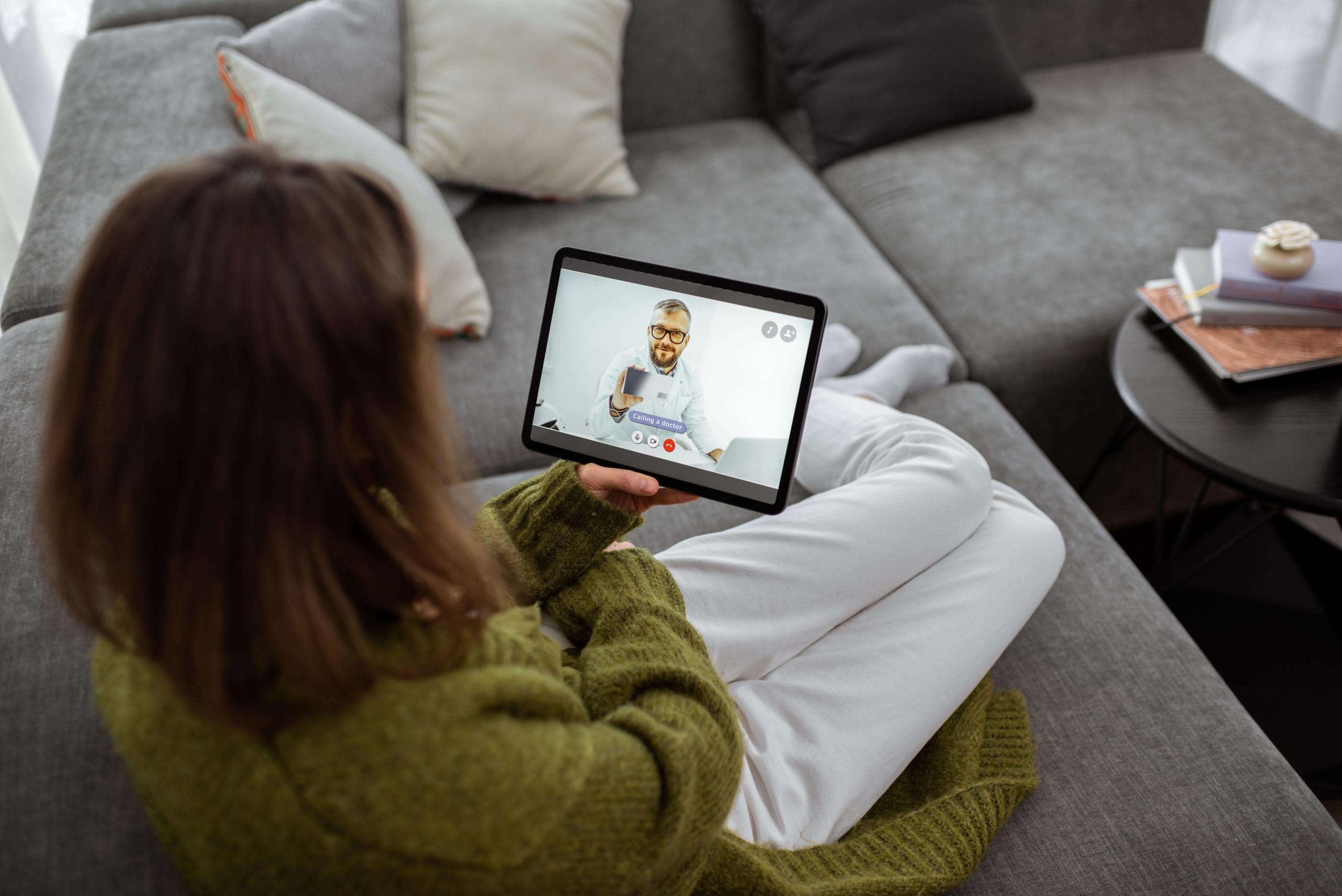 What is telehealth?
Telehealth is the delivery of health services via technology. There are many different pieces of software that enable telehealth but all you really need is a smartphone, tablet or a computer. Telehealth allows you to access healthcare services from the comfort of your home. So, if you are unable to attend a medical appointment in person due to health, safety, distance, or travel reasons, you can instead attend via telehealth technology.
How do I access it?
Many health services now offer telehealth appointments and you can book online via their websites. There are also many others who, though they may not advertise it, will make arrangements to offer their services via telehealth upon request.
To use telehealth, you must have a device that allows you to access the internet and a good internet connection. Depending on the provider, you may need to download additional software such as Zoom, Google Meet or Skype.
When you arrange your first telehealth appointment, your health provider will send you instructions to make sure you have all of the things you need. It is likely that they will spend the first portion of the appointment helping you set things up and ensuring all of your technology is working perfectly. Many providers won't charge you for this initial setup time.
Is it safe and secure?
It is, though there is always risk when you are sharing any information over the internet. There are options for improving your online safety, including purchasing a VPN that encrypts your information and hides your location.
What services can I access?
This really depends on your provider/s and what they offer. However, most health services that do not require physical contact can be offered via telehealth. Some of the more common telehealth services are:
Speech therapy
Nutrition
Education
Just like face-to-face appointments, telehealth appointments allow you to develop a relationship with your therapist and build rapport. Often, telehealth can be an even better method for getting to know each other, as it is easy and convenient for both parties and may improve the frequency and continuity of your sessions together.
Maximise your NDIS plan with telehealth
Services offered via telehealth will incur the same fee as face-to-face consultations. However, you will not need to pay any additional transport costs and this will help you to optimise your Plan by reserving funds for services rather than travel.
Are you remote or rural?
If you live remotely, the NDIS may not be available or you may not have providers in your area. Telehealth opens up a world of possibilities for you! Instead of travelling far and wide to access services, you can instead have services delivered in your own home, via your chosen device.
What if I don't have a device that allows me to use telehealth?
The funding in your NDIS Plan may allow you to purchase a device that enables you to access health services online. You may need supporting documentation and a quote in order to have this purchase approved. Speak to your provider, they can help you and provide additional support for your request.