There are a few pieces of the NDIS puzzle that we know you need to get right to get the best possible outcome. In this article we look at Plan Management in the NDIS, and what options you have when it comes to managing your plan. Each plan management option has a different way of working and some plan management types give you more flexibility and choice and control than others.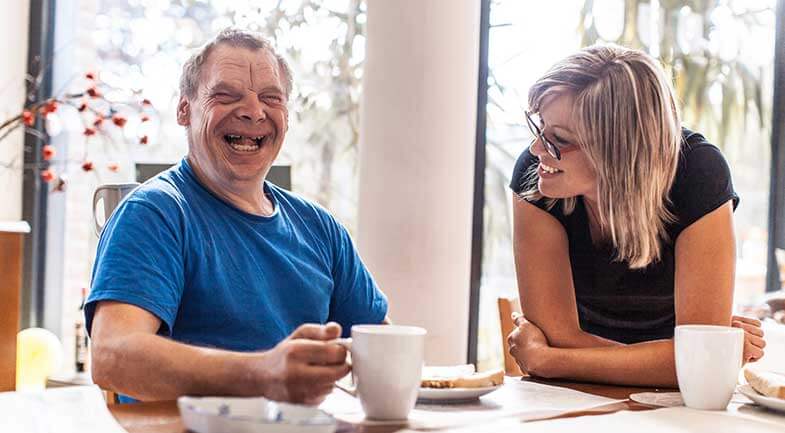 What is Plan Management and what is it supposed to do?
Under the NDIS, Plan Management is about the financial management of your plan.
The Local Area Coordinator or Planner will ask you at your Planning meeting how you would prefer your funding in your NDIS plan to be managed. You do not have to decide straight away exactly who manages your plan, but you should be clear about whether you want someone else to manage your plan, or if you want to do it yourself or your nominee to do it for you.
Plan Management is included in your NDIS Plan in addition to other supports.
We'll talk more about the different options later, but first let's discuss what exactly is Plan Management.
Plan Management involves:
Receiving and paying invoices:
Making claims for reimbursement or for payment using the NDIS myplace portal
Producing monthly statements which include summaries of expenditure and estimating remaining funds within each of the funded support categories
Some Plan Managers may also engage act as a go-between with services as well as a skills builder, supporting you to:
Establish service agreements with providers
Explore different budgeting options or scenarios
Build your financial literacy and help develop you to self manage your plan at some stage in the future.
Participants typically receive around $1,400 for Plan Management in their NDIS plan (a higher rate is paid for people living in remote areas) which is comprised of:
12 monthly processing fee at $98.12 per month
A set up fee of $218.27 (only paid in the first plan)
A small number of NDIS participants are also funded additionally to build capacity to manage their own plan.
Different types of Plan Management
There are four ways of Plan Management:
Self-managed – at present about 10% of Participants self-manage their plans, and a further 10% part self manage their plans. Over time it is expected more and more Participants will self manage as their capacity increases, and also because it provides greater flexibility and choice and control. If you self manage your plan, you do not receive additional funding in your plan to buy the services of a plan manager. Self management means the NDIS will pay you directly for the supports you claim under your plan budgets. Typically, you will pay the invoice for the service, and then claim it back from the NDIA, and it should take 1-2 days to be reimbursed to your account. You need to keep your paid invoices and you can also load them onto your myplace portal or store them on your computer. Self-managing your NDIS plan allows you to choose any provider, whether they are registered with the NDIS or not. You can also advise the NDIA that a particular provider is providing ongoing supports, and you would like the NDIA to pay them directly (so you're not out of pocket).
Agency-managed – About 65% or 2 in every 3 Participants are currently having their plan managed by the National Disability Insurance Agency (NDIA). When the NDIA manages your plan, the NDIS will directly pay your support providers for you. However, you have less flexibility, choice and control and you must choose only registered NDIS providers if the NDIA manages your plan. You can however exercise your choice and control and switch providers, you just need to advise the NDIA which providers you would like to start working with. There are a range of options available.
Plan Management by a provider– about 16%, or 1 in 6 Participants have their plan managed by a provider. In this case, the NDIS will pay your Plan Manager, who will directly pay for all supports you have asked them to manage. The organisation must be a registered provider of Plan Management. Additionally, an organisation that is managing your plan AND delivering you services must have strict conflict of interest provisions in place, so they do not misuse the situation of managing your funding. There are a range of organisations and individuals who provide Plan Management services.
Or, a combination of the above three options can be used together.
CareAbout has developed a suite of resources to help you understand the NDIS. Contact CareAbout on 1300 721 855 and speak to one of our NDIS experts.