So, you've probably heard about this thing called the National Disability Insurance Scheme. You may have heard about it on the news, or through friends or family. You are highly likely to know someone with a disability. Let's talk about the NDIS!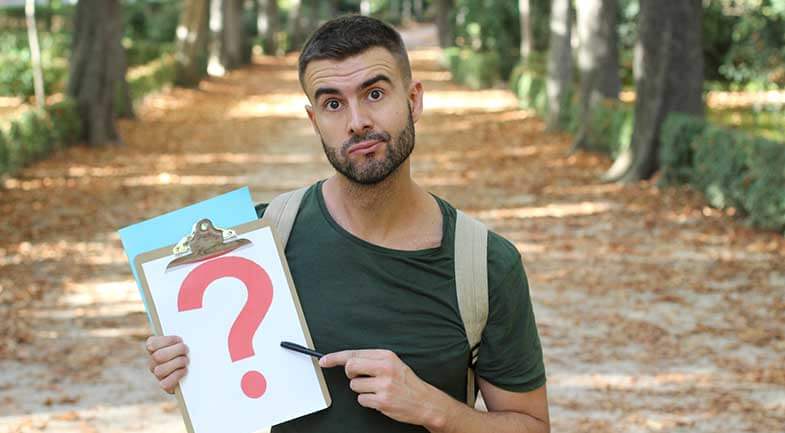 The National Disability Insurance Scheme (NDIS) is a new way of assisting people with a disability to get support they need, achieve their human rights, and participate in the social and economic life of the nation.
The NDIS' central objective is for people with disability to achieve their life goals. Key outcomes for NDIS participants include overall increased independence with greater participation in employment, the economy, society and community life.
Objectives of the scheme outlined in the NDIS Act include:
supporting the independence and social and economic participation of people with disability
providing reasonable and necessary supports, including early intervention supports, for participants
enabling people with disability to exercise choice and control in the pursuit of their goals and the planning and delivery of their supports
facilitating the development of a nationally consistent approach to the access to, and the planning and funding of, supports for people with disability and
promoting the provision of high quality and innovative supports to people with disability.
The main component of the NDIS is individualised packages of support to eligible people with disability. The NDIS is not means tested.
The NDIS represents a revolution in the way people with disability, their families and carers access support. In the past, disability services were a patchwork of government services or state based, block funded charities and community groups. Up until the 1980s (and later) people with disability were shut away, put into asylums, institutions and separated from mainstream society. People with disability did not have a say in what services they received, by whom, or where or when they received them.
In 2011, the Productivity Commission recommended that Australia replace the existing patchwork system with a national system capable of providing long-term, high-quality care and support for all Australians who experience significant disability. It described the existing system as 'underfunded, unfair, fragmented, and inefficient', and provided people with disability 'little choice and no certainty of access to appropriate supports'.
NDIS commenced in 2013 following agreement between the Commonwealth Government and states and territories, with a planned 6 year roll out (it has since been slowed down due to administration issues, and disability sector readiness and transition issues).
NDIS enjoys bipartisan political support – one of the major reasons key reason it is up and running. It will cost approximately $22 billion per annum. It is being delivered by the National Disability Insurance Agency (NDIA).
At full rollout the NDIS will support 460,000 Australians with disability and their families.
At its heart, NDIS gives people with disability control and choice. Under the NDIS a person receiving a NDIS plan is known as a Participant.
Control and Choice means:
Self-direction – the Participant makes decisions about what is important to them, to lead a good life.
How – Funding is held against an individualised Support Plan controlled by the Participant, not given to providers. The Participant has flexibility in how they use the funding.
What – Participant has greater say in what services they get, determined by their goals.
Who – Participant can choose who delivers their services. Previously they were told which provider they had to get services from.
Where and when – instead of having to go to the provider, they can choose to have the services delivered to them, or at a time that better suits them.
NDIS in June 2018
Participants
Must be under 65yo, permanent and significant disability live in a NDIS region, citizen or visa holder.
A person who qualifies for NDIS, can continue to have a NDIS package after they turn 65 years old, until they take up a residential aged care funded support.
Around 160,000 Participants have commenced their NDIS plans. Approximately 3,000 plans are being approved every week across Australia.
Around 70% of people were already receiving some sort of service (limited in choice).
Multiple providers – average of 1.8 providers per participant.
Mostly males – 60% NDIS participants are males. Imbalance due to higher number of males under 20 years old, outnumbering females up to 2:1.
Mostly young – Around half of total participants are aged less than 24 years old.
Just under 20% are self managing, 14% have a nominated registered plan manager, and 67% have the National Disability Insurance Agency managing their plan. Over time it is expected more people will elect to self manage their plan, and exercise greater choice and control.
Providers
Over 12,000 registered providers including 5,000 individual/sole traders.
However, only half are active.
Mostly not for profit organisations.
Top 25% of providers take up to 90% of the funding across the supports and services.
Planners
Network of planners (also known as Local Area Coordinators) across the NDIS rollout regions. For example, in Victoria its Brotherhood of St Laurence; Latrobe Community Health Service and Intereach. NSW LAC agencies are: Uniting Vacancies; St Vincent de Paul Society NSW Employment; Social Futures Employment.
Package size
$35,000 average package, although there is large variation within disability types and between individuals. Some people get less, and some people get more, depending on their situation, needs and goals. Generally a NDIS package starts around $15,000 for 0-9 year olds, peaks between 20 and 40 years old as a person becomes more active and independent and has more life transitions, then trails off.
Pricing
National Disability Insurance Agency sets the applicable rates
Generally, registered providers charge at the set rate. Some providers charge less.
Services and supports
NDIS Participants can have a range of supports funded in their plans, according to their situation, needs and goals. Broadly, supports can include:
Personal care and assistance with activities of daily living
Living skills like shopping, cooking and self management
Community and sports activities
Respite services and supports
Therapy supports eg occupational therapy, speech therapy or physiotherapy
Transport
Improved relationships, and behaviour management, monitoring and intervention
Accommodation services
Support for family and carers
Health and wellbeing including exercise and diet
Connecting with support groups and mentors
Work and study
Mobility
Communication
Assistive technology and aids/equipment
Home modifications
Where is the NDIS available
The NDIS is being rolled out across Australia. The NDIA has a calendar and maps of the locations which are due to be rolled into the National Disability Insurance Scheme.