Why our community loves Optimum Care Group

Above & beyond
Optimum Care have a strong focus on Support Worker and participant matching. They work to ensure you are happy with the match, giving you the choice and control over your own support. 

Focus on abilities
Optimum Care considers all possible avenues to increase & maintain your independence and live a healthy lifestyle. They focus on what you can do – your strengths and goals through self-empowerment and determination.

Locally owned & operated NDIS provider
Locally owned and operating throughout all metropolitan Melbourne. Sulaiman is the owner, with connections within the Allied Health Community as a qualified podiatrist. 

About Optimum Care Group
Optimum Care Group is a locally owned and operated NDIS provider. Their prime mission is to offer services to individuals with disabilities enabling them to live independently and in control. Simply put, the aim of Optimum Care Group is to provide support and services to these individuals, so that they can become active participants of their society, hence preventing unnecessary institutionalisation.
As prospective members of their organisation, Optimum Care Group will go above and beyond to assist you at every step of the way to help you fulfil your goals. Under the NDIS (National Disability Insurance Scheme), a wide variety of services are provided to participants by their friendly and highly experienced NDIS support carers.
Optimum Care Group's service offering includes Core support services, plus Support Coordination and psychosocial recovery coaching. 
Good to know
Person-centred supports

Your needs are unique. CareAbout prides itself on working with a select group of Partners who focus on customers and their families to live their best life.

Strong recruitment & training

The right people for the right support is essential. CareAbout's quality hand-picked Providers work with you to develop a core group of support workers who can meet your needs and preferences.

Flexible & personalised

CareAbout's select Providers focus on your needs and preferences. Building the supports you need when you need them.
CareAbout 5 Star Reviews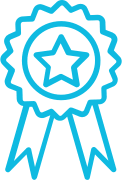 Review from Diane
"CareAbout responded to my request for information very promptly..I received some really good advice and recommendations from their representative who made the next steps in understanding my NDIS plan so much easier as l was feeling overwhelmed".
Read more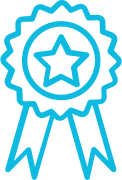 Why trust CareAbout's recommendation?
CareAbout's mission is to help Australians access the quality disability services and supports they deserve. We believe we can only succeed in this mission if we make it easy for customers to find quality providers. We match customers with providers who meet our CareAbout Quality Benchmarks.
Person-centred supports
Meet the needs of the Participant
Strong recruitment & training
Flexible & agile
Continuous improvement
What does CareAbout do?
CareAbout provides a personalised match to help you find a quality, local Provider for the supports and services you need. To do this we gain a deep understanding of your needs and goals.
We make a match with a hand-picked quality Provider who has qualified and skilled support workers to meet your specific needs and preferences and who is committed to helping you lead your best life.