There is no doubt that the ideal situation for someone with dementia is continuing to live in their own home, or in that of a loved one. However, this is not always possible. Perhaps their home is unsuitable for someone with dementia, or living with family members means wrenching the person from their social circles and familiar surroundings. In which case, it is important that you select the right Aged Care Home option.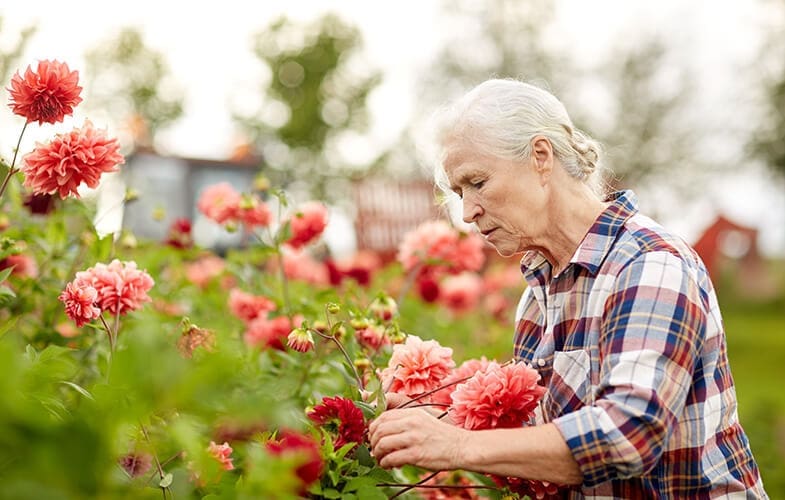 A difficult decision
The decision to place a loved one in an Aged Care Home is not an easy one. It can bring with it feelings of guilt and huge responsibility. The first thing to note is that you should take your time and not rush into a decision. Even before you dive into visiting and comparing aged care options, there are things you need to consider, such as location and affordability. Your time is precious and there is no point pursuing options that are too far away or out of your affordability range. Another way to avoid wasting your time is to speak to people you know who have been down this path. You can learn from their mistakes.
Types of aged care facilities
There are three main types of aged care facilities:
Low-level care facilities are suitable for people who need some assistance but are still mobile and able to care for themselves to some degree. They may require assistance with washing and personal care, laundry, cooking, shopping or supervision of medications. They are most suited for people in the mid-stages of dementia but for whom home care is no longer appropriate.
High-level care facilities provide 24-hour nursing care with nurses, assistants and/or personal care assistants available at all times. They are most suitable for people in the later stages of dementia, or with additional medical conditions.
Dementia-specific facilities are designed specifically for people with dementia. They are best suited to people with dementia who have additional special care needs.
Creating a checklist
When the time comes to start selecting an aged care home, it is a good idea to create a checklist of questions and required information. Your checklist will most likely feature items applicable to your particular circumstances, however, here is a list of questions/information you can use as a starting point.
Is there specific dementia care/expertise?
Does it appear clean on first inspection?
Does it have a welcoming vibe?
Are the people answering your questions and showing you around giving you respect, listening to you, and providing you with all the time you need to get the information you want?
What is the daily menu? (Make sure you also see a variety of meals being served to ensure the facility is delivering on what they are promising).
What assistance can family members provide e.g. can they help with bathing and eating?
Can the person with dementia have access to their own doctor?
What medical specialists and facilities are on the premises?
How far away are emergency medical services?
How often are fire and safety drills conducted?
How many people are on duty during the day – and at night?
What are the full costs involved (beware of hidden costs)?
Are pets allowed?
What are the safety precautions regarding valuables?
Will the Home respect the person's religious belief?
What are the recreational options and facilities?
Can family members, particularly partners, stay overnight?
Is there wi-fi in all areas?
What are the visiting hours and how easy is it to organise visits outside visiting hours?
Do the staff speak the same language as the person with dementia (if English is not their first language)?
Is there a forum for family members to meet and discuss concerns?
Are there excursions organised?
Does the Home offer end-of-life care?
How CareAbout works
If you're considering an Aged Care Home, make sure you compare homes who provide specialist dementia care. CareAbout has a free online tool to compare the specialities of different Aged Care Homes and their fees and charges. Or speak to an aged care specialist at CareAbout on 1300 577 245.
Government assistance
The federal government provides a range of subsidies for residents of Aged Care Homes. In addition, a Dementia Supplement is also provided to Aged Care Homes to support people living in Aged Care Homes with severe behavioural and psychological symptoms of dementia and mental illness.
The first step toward finding out exactly what you're eligible for is to contact the Aged Care Assessment Team (ACAT or ACAS in Vitoria). ACAT will visit your home to review your needs and may approve eligibility for either home care or entry into a residential aged care home.
You will need a copy of your ACAT assessment report when you fill out residential aged care applications. More information about government assistance can be found in Government support for someone with dementia (Subsidies).